There are many things to prepare when you're starting a new blog. Aside from choosing a name – and a suitable domain name – for the new site, you also need to choose the right web hosting service to use. When it comes to hosting services, there are quite a lot of options to choose from.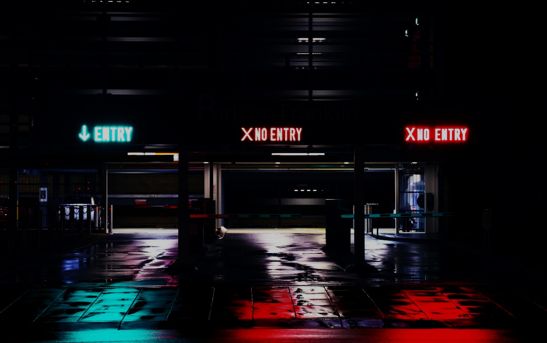 Naturally, you need to take several factors into consideration before you can find a suitable hosting service. The budget you have at the beginning, the amount of traffic you're expecting to get and specific features you might need for the site are among the things you need to determine before you start your search. Here are some tips to help you set your requirements and find a web hosting service that suits those requirements perfectly.
Free vs. Paid Hosting Services
If you really want to start a website without spending a dime, there are free hosting services you can use just by signing up. Popular blogging platforms such as Blogger and WordPress are all relatively easy to use and they allow you to start your site in no time. These free services, however, come with many limitations. You may also have to deal with ads placed by the service provider.
Paid hosting services, on the other hand, give you that extra flexibility and a long list of features to utilize. You can immediately use your own domain name, use a blogging platform or content management system that suits your needs best, or even develop an entirely custom website from scratch.
You also get additional features such as FTP access and email addresses. Considering hosting services are now very affordable – as little as $3 per month – going with the available premium service is ideal. Simply set a budget for hosting based on what you can afford to spend and limit your search to service packages that are well within that price range.
Traffic and Hosting Performance
There are different types of hosting services available, from shared hosting to dedicated servers. Each of these types offer different performance levels. In simple terms, the higher-tier plans can handle more traffic and will allow your site and its complex elements to perform better.
Since you're starting a blog, shared hosting and VPS hosting are the two types of hosting services to look into. As the name suggests, shared hosting shares a single physical server among multiple accounts. This type of hosting service is very affordable and should come with all the features you need.
For more performance and the ability to handle more traffic, a VPS, or Virtual Private Server, is the option to look into. You can rely on a managed VPS service if you have no prior experience in running a server. On the other hand, you can also benefit from complete root access and immense customization options offered by unmanaged VPS should you choose to go this route.
Features and Facilities
Sticking with starting a new blog, shared hosting should be more than enough. All you have to do now is focus on finding a service plan from a reputable hosting company, with good performance and the right set of features.
There are plenty of services to choose from. eHost, for instance, is famous for its comprehensive drag and drop builder. You get a visual interface to design elements of your website, along with hundreds of templates to use. You can also choose to install popular CMS platforms such as WordPress or Joomla in just one click.
Other features such as support for PHP and MySQL (or other programming language used by your CMS of choice), unlimited email addresses and FTP accounts, automatic backups and, of course, good server performance can all be matched to your specific requirements. As mentioned on Top10bestwebsitehosting.com's eHost review: "For the technical amongst with, a load-balancing platform, daily server backups and 24/7 monitoring, eHost are all set up to ensure the technology is secure, speedy and stable as possible"."
Complete these three steps and use the tips we have covered in this article. You will end up with a web hosting service package that is not only within budget, but also meets all your personal preferences and the requirements of your new site. After completing the sign-up process for the account, your new blog can be live in just a few minutes.