The last few weeks I have been focused on trying to gain a higher amount of quality backlinks to DragonBlogger.com and have been researching and trying various methods beyond the simple guest posting and comment dropping that is the most traditional form.  Recently by coincidence I ran across an article about how to create amazing backlinks over on Wordstream which provides a very detailed process on how to find sites that link to your targeted keywords and then contact them to potentially build links to your own content. Almost every blogger knows that finding backlinks or manually building backlinks to your site is very important for improving the SEO of your site as well as your SERP rankings.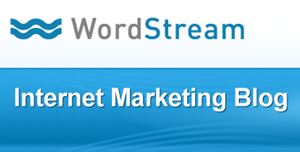 This article written by Ken Lyons is about a year old but the information in it is still very relevant though the process is also very time consuming for the average blogger.  It would have you use a combination of Google search and SEO tools to find sites that link to other sites for a related keyword and then have you contact that primary linking site to see if they are willing to share information about your own related article.  The theory is if the site already has many outbound links to other sites on related keywords they would be inclined to link to yours as well and the idea of a template email and method of contact are all very decent.  So whether you are looking for an sem company in Singapore or one in any other region you should do your research and find out what type of link building options are available to you.
This is a way to potentially get high profile backlinks from more popular sites that rank higher in the SERP which can in turn equal more traffic and better SERP results for your own articles and site. I think it is something that should definitely be considered for your "top articles" and ones that you really want to heavily get indexed in the SERP, I do recommend reading the article because it gave me some additional ideas and is a well written article that explains the process of finding the links very thoroughly.
Ultimately getting more traffic to your blog or site by ranking higher in the SERP will make it easier to make money online as a more popular site that is visited more frequently as well as found easier can translate to earnings and success (sometimes not the same thing).
-Dragon Blogger