There are a handful of incredibly useful apps which can benefit all aspects of your life. From helping you to better budget your finances to safely storing all of your passwords, you'll be sure there is an app for that. With millions of apps available to download, it can be hard to know what to pick. Luckily, we've done the hard work and tried and tested the top-rated ones to bring you five apps that you need to make your life a little easier.
1 Password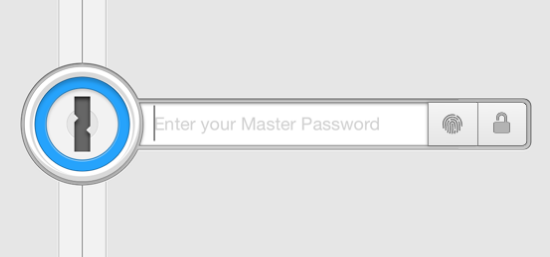 Have you noticed that many websites are starting to have extra long requirements when it comes to your password? This can include things like having a capital letter, a number and symbol. These changes mean that you'll probably have several different passwords on the go. When you have to remember passwords for banks, social media sites and app stores it can start to become tricky. Thankfully, there is a handy little app called 1 Password which allows you to store all your passwords as well as other sensitive information. It's extremely easy to use, and you can rest assured that all of your passwords are safe and secure in the app. A bonus is that it will automatically sync between all devices, so you'll save plenty of time and never forget a password again. The 1 password secure wallet is available for both iOS and Android devices.
Cozi

Cozi is an app that you need if you have a family. It allows you to quickly and easily manage your entire family's busy schedule. The app allocated different colors for each member of your family, so that you have a quick overview of what everyone is doing on every given day. There is also a nifty recipe box section where you can store your favorite meal ideas, as well as a journal section to keep notes and photos.
Ziplist
Let's face it, grocery shopping can be a real chore, and it's hard to get exactly what you need on a trip. This app lets you streamline your grocery shopping by planning your item list around a huge database of recipes, so you'll never miss that vital ingredient. The app draws way over 300,000 recipes from top-rated sites such as Martha Stewart and Food.com. You can save your lists and even email them to yourself or to whoever is going to do the next shop. It's available for both Apple and Android devices.
RedLaser
Bargain hunters rejoice, this app will make sure that you get the best deal each and every time that you hit the stores. Simply open up the app and then scan a barcode on any product and the app will list how much the item costs from all the other major competitors. It compares a huge selection of online stores including Best Buy, Amazon and Walmart as well as stores that are local to you. Another bonus feature of this app is that it will tell you a detailed breakdown of the ingredients when you can food items. You can also use it to scan book barcodes and it will let you know where the nearest library that stocks it is. Redlaser is available for Apple, Android and Windows devices.
Wally
What's a top app list without a finance related app? Wally tops the list as one of the best budgeting and spending apps around. The app allows you to scan receipts and enter all of your purchases and then divide them into detailed sections so you can better understand your spending habits. You can create categories, so if you want to note CMC markets income or how much you spend at that cafe, then you can easily do so. The interface is simple and attractive, plus it's really easy to use so you can budget without having to spend a lot of time doing it. Unlike many other personal finance apps, it does not require that you link to your bank account, which means it's more safe and secure. Wally is free and available to download on Apple and Android devices.
There you have it, five special apps that will save you both time and money. Download them today and take a little weight of your shoulders. Enjoy!
Alexis White is a technology writer from London. She loves testing out the latest gear, iPhone photography and her border collie, Ted.