I was psyched to find out that Livefyre is about to roll out an upgrade to their already SUPER awesome commenting system, this rollout called Livefyre Comments 3 will give many additional benefits to both commenters and site administrators.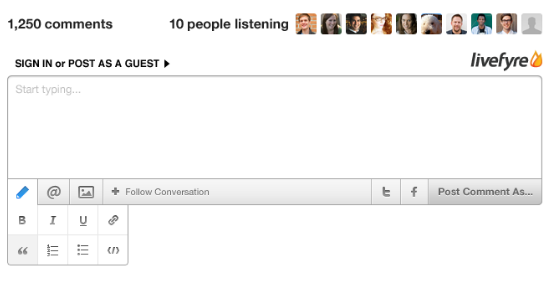 First off, being able to now use formatting in Livefyre comments for bold, italics, underline and even bullets, numbering is a huge bonus.  You now can attack media directly into the comments as well which make things like showing errors, attaching screenshots, supporting images even easier.  If I did a post about people showing me a pic of them holding their iPhones in the comments, now they can easily do it and you bet I will be finding a creative way to leverage this feature.
They are also rolling out the Livefyre Admin Dashboard 3 which will feature the ability to edit comments, filter comments based on more filter types as well as allow real time and bulk moderation updates.  Livefyre even featured @dragonblogger and @ileane in their email update notice to all their customers using Livefyre about the changes (How about that!)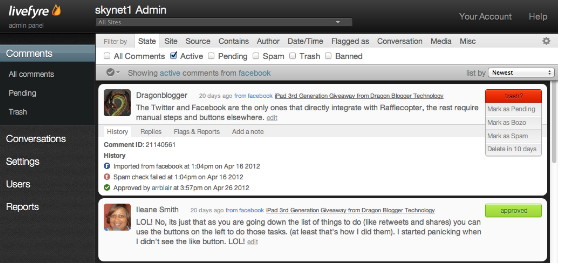 I am so looking forward to the next enhanced version of Livefyre and will be testing out the new features the day it rolls out.
-Dragon Blogger