Livefyre just announced the Guest Commenting feature is now available across Livefyre blogs and I immediately enabled it for DragonBlogger.com to give it a test run for my readers.
Guest Commenting was the only major feature missing to help bring in users who didn't want to commit to signing up (yet) but wanted to be able to leave a comment on your blog.
To enable guest commenting on your Livefyre blog you don't need to update any plugin, but you do need to go into your site settings and click on extras.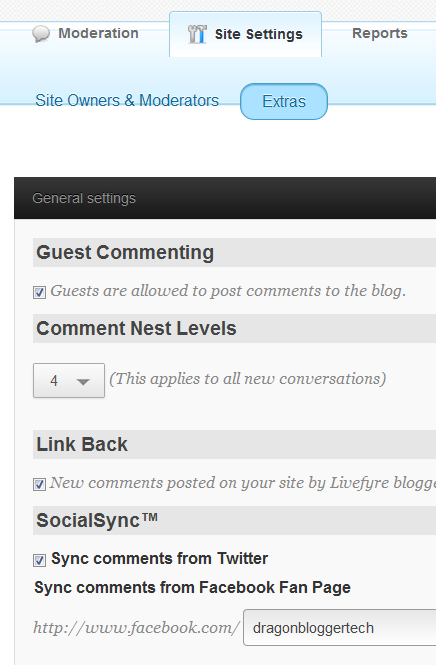 You will see a checkbox at the top now that you can select to allow guest commenters to post on your blog.
Almost instantly after you select this feature and save the settings, readers will now get a different commenting popup when they try to leave a comment on your blog and they haven't signed into Livefyre yet.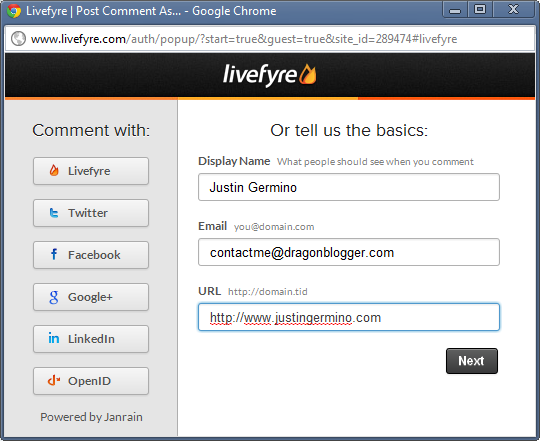 They get a popup when they click submit, that allows them to instantly sign in or fill out Name, Email, URL and click next to continue to comment as a guest instead of signing up.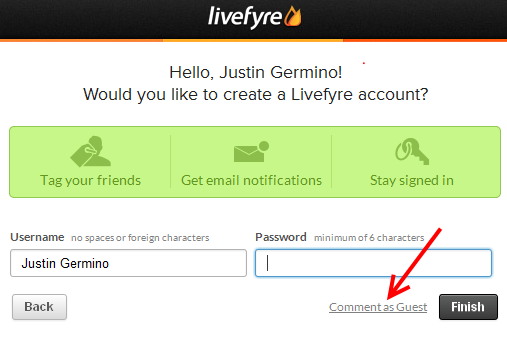 After you click next you literally have instant ability to sign up just by setting a password and clicking finish, or you can click "comment as a guest" to leave your comment as a guest instead.
Benefits of Signing up for Livefyre
There are still major benefits for signing up for Livefyre instead of being a guest commenter and those include the following:
You can only engage and build a like system of comments, vote for comments by joining the Livefyre system.
You can only receive email updates from conversations or when someone replies to your comment if you sign up for Livefyre.  A guest cannot receive email updates or follow conversations without having a Livefyre account which makes two way interaction more difficult and manual.
Website DoFollow Backlink
Only a Livefyre registered account gets a dofollow backlink to their URL as part of their profile name.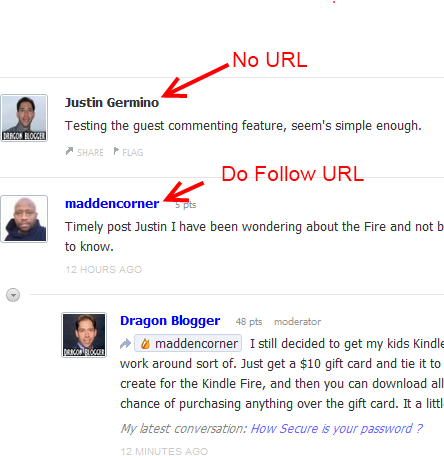 Since all it takes is 1 extra click to have an instant Livefyre account while you are guest commenting, I highly encourage you to take the extra step and click "Finish" after entering a password instead of saying "comment as Guest" to get the true benefits of being a Livefyre member.
I will let everyone know if there is an increase in spam comments as a result of enabling guest commenting.
-Dragon Blogger