Project management is almost an impossible task for teams that use the manual approach. Reliance on people to keep track of projects, schedules can prove to be a catalyst for failure. This thus calls for use of project management software which allows the team to work and collaborate on projects in real-time. This article reviews three of the best project management software: Zoho Projects, Clarizen, and TeamGantt.
Zoho Projects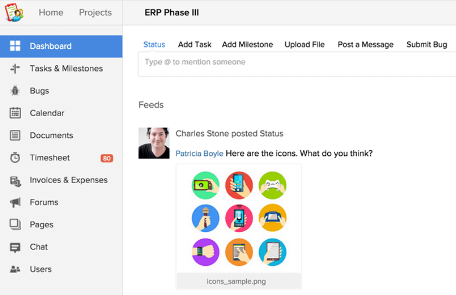 With a new look and additional features, it has fast become one of the most used project management software. It comprises four main modules:
 Calendars
 Forums and meetings
 Documents and tasks
 Modules.
Zoho Projects offers a free service which allows clients to sample the software with access to most of its features before the decision is made to upgrade to a package with more capabilities. These packages include: Express at $20 per month, premium at $40 per month and enterprise which has the full capabilities at $80 per month.
The software has an easy to use interface: creating a project is simple with all the common features easily accessible and a customize option to make it user-friendly.
It provides for integration with other applications: google apps, Evernote and Github to mention but a few.
Clarizen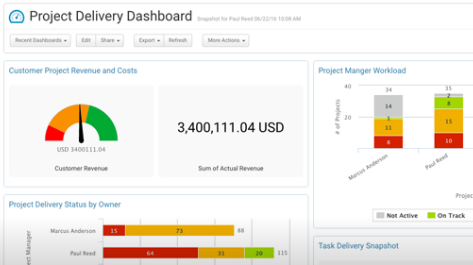 Clarizen is a cloud based project management software that provides a platform for project management in a traditional style designed mostly for large enterprises. It boasts the use of cloud storage which has attracted many users but also put off some who find it insecure. It has an intuitive interface which is straightforward. It has an avenue for communication which enables meetings to be organized. Its integration with Proof HQ makes it stand out as it makes proofing and approving of files much easier.
It is supported by various devices namely: Android, iPhone-iPad, Mac, Windows, Web-based.
In terms of pricing, Clarizen offers three editions based on a 36-month price: Professional edition which goes for $30 per month, enterprise edition valued at $45 per month and the unlimited edition which costs $60 per month. Users deem this expensive but the features offered prove to be a bargain.
It offers a link to social platforms that include: Facebook, Twitter, Google and LinkedIn which enhances the social aspect in project management. Speaking of project management, I have never written about project management help from assignment.essayshark.com/projectmanagement-help.html before but they have excellent writers over at essayshark to help you with your project management needs or if you need project management help.
TeamGantt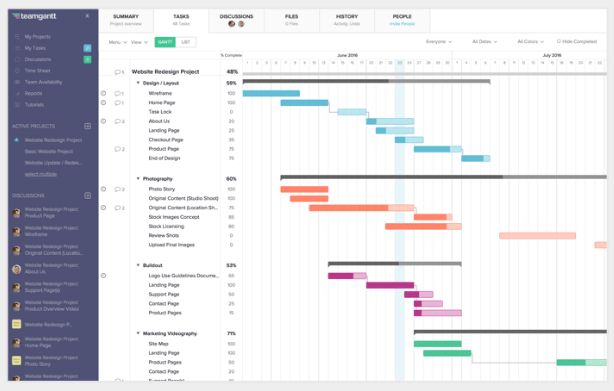 Designed for small businesses, it allows users to manage their projects directly by use of the Gantt chart.
Features that stand out include:
 Collaboration
 File Sharing
 Gantt Charts
 Time and expense tracking
The cost incurred is dependent on the plan selected: there is the free single plan, standard plan with some restrictions and the advanced plan which offers the full package.
It has an intuitive interface which is easy to use. It even goes a step further to provide guidelines and tutorials for beginners.
Its downside comes in the frequency of email alerts which users would prefer to be less frequent.
TeamGantt is suited for enterprises that prefer Gantt views as it offers excellent user experience but is not as efficient in terms of collaboration and communication.