We are influencers and brand affiliates.  This post contains affiliate links, most which go to Amazon and are Geo-Affiliate links to nearest Amazon store.
We all know, as a PC owner, how troublesome managing your gear can be, and more so when it comes to the headset. One solution for your headset is to either hang it on the monitor or just have it laying around on the desk or on the chassis and the other solution is to have it hanging in it's full glory on a headset holder.
And Luxa2 has provided us with the E-One Aluminum headset holder to get rid of such hasle. E-One is an all aluminum design headset holder and doesn't require any assembling which means it's ready to use out of the box. Also it is compatible with almost any headphone.
Company's take on E-One:
The E-ONE headphone holder provides that all important place to hang your beloved headphones.
Made from high quality aluminum and topped off with a diamond cut finish, the E-ONE holder keeps your headphones on standby, on display and your audio needs within an arms grasp.
Luxa2 E-One Specifications:
Product Name
E-ONE Aluminum Headset Holder
Dimension

| | |
| --- | --- |
| Length: | 160mm |
| Width: | 135mm |
| Height: | 310mm |

P/N
HO-HDP-ALE1SI-00 (Silver)
HO-HDP-ALE1BK-00 (Black)
Content of delivery
E-One Aluminum Headset Holder x1
LUXA2 Product Catalogue x1
Others
All Aluminum Design
No Assembly Required
Compatible with all headphones
Secure and Sturdy
Compatibility
Compatible with all headphones with headband
Material
Aluminum
Weight
525g
Warranty
2 Year
There are two color choices available for Luxa2 E-One, Black and Silver and we haev the black one for the review today.
Luxa2 E-One Unboxing:
So let's dive into the unboxing of the product.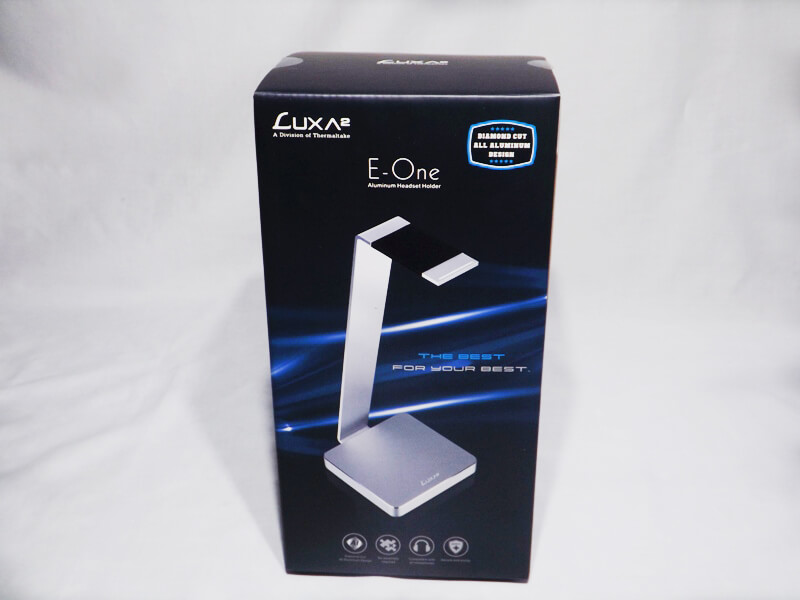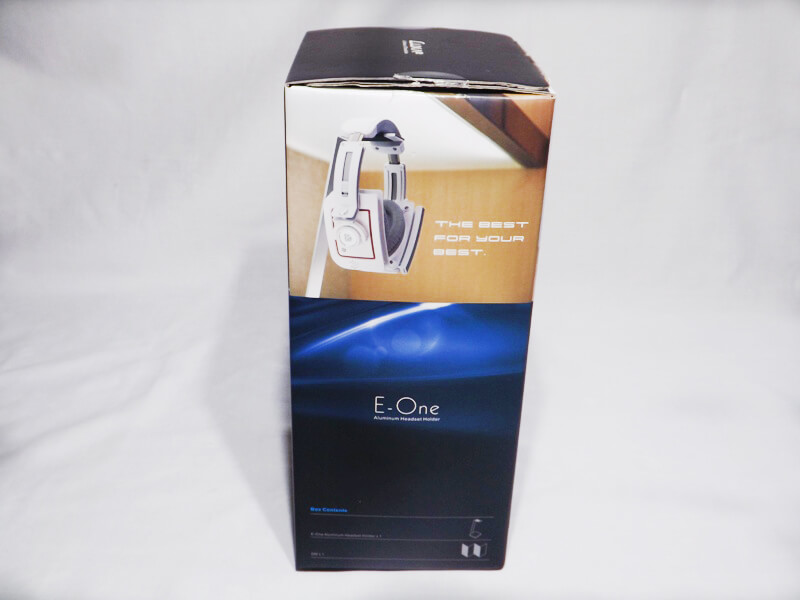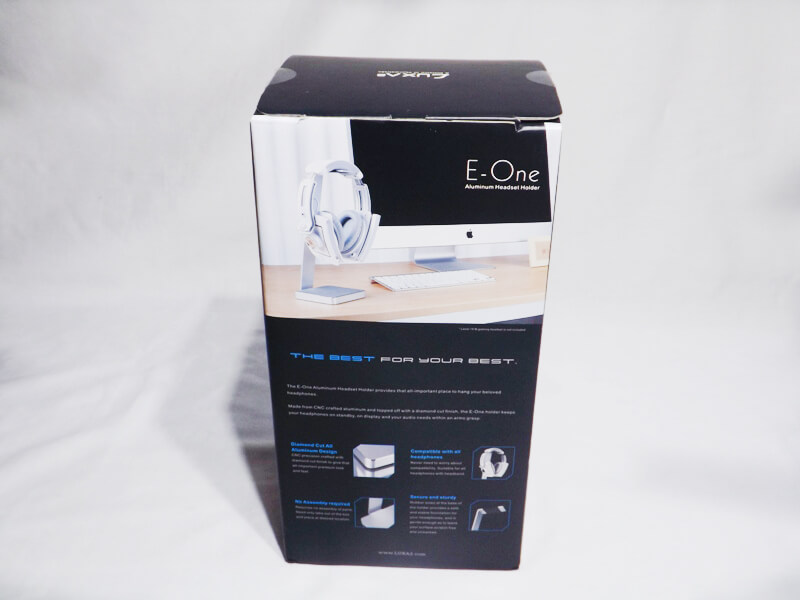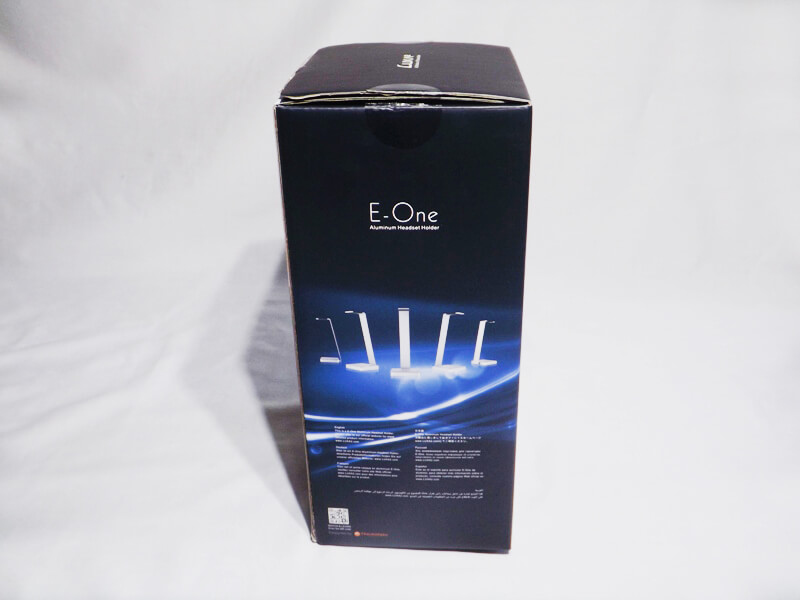 We get the E-One aluminum headset holder in a long rectangular box with a picture of it on the front and some specs on the back.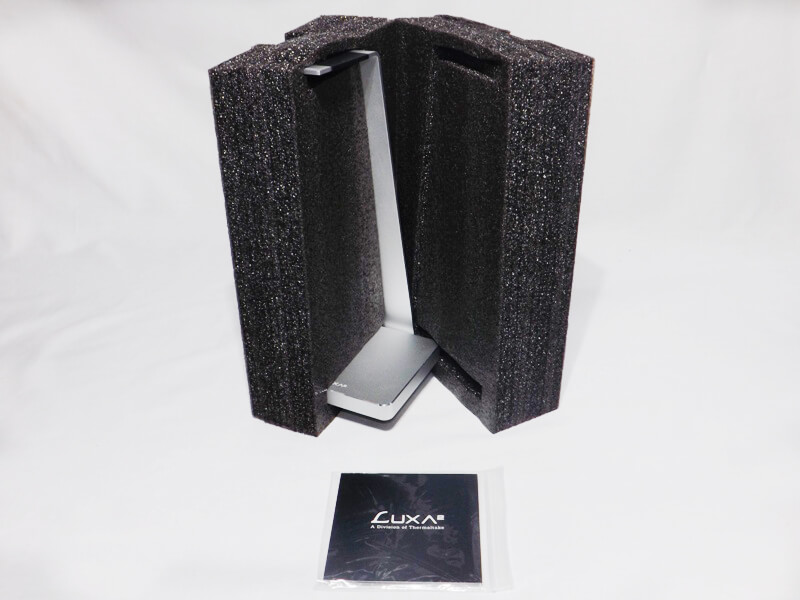 Once you open the box, there's a huge foam container holding the stand in between. It does looks like that Luxa2 overdid the protection from shipping and handling damage for the E-One. You also get a Luxa2 Product catalog along with it.
Closer Look: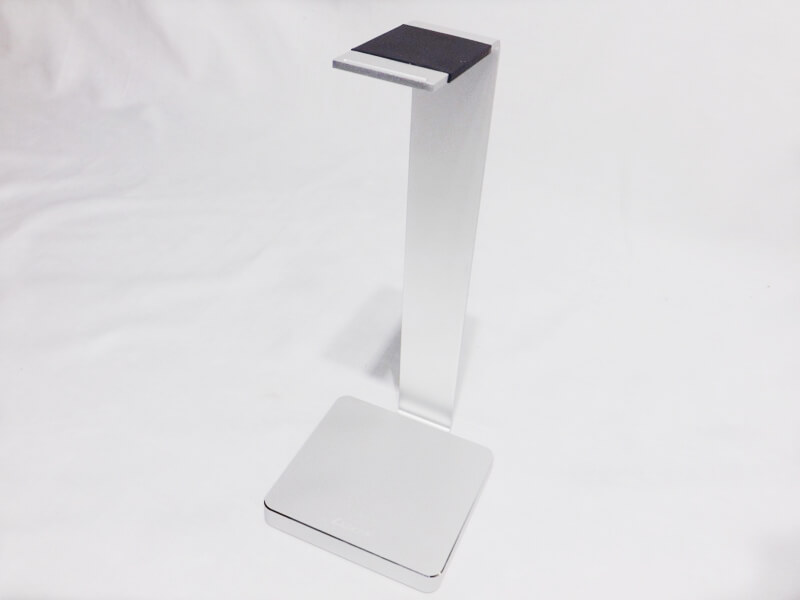 And here's the Luxa2 E-One aluminum headset holder in flesh. The stand is 310mm in height, 160mm in length and 135mm in width. The stand itself is 525g and I've held about half KG on it and it didn't seemed to bend. Putting it in other words, most headphones don't go over 500g so you won't be bending the design easily and probably the stand would last even longer than the headphone you're using.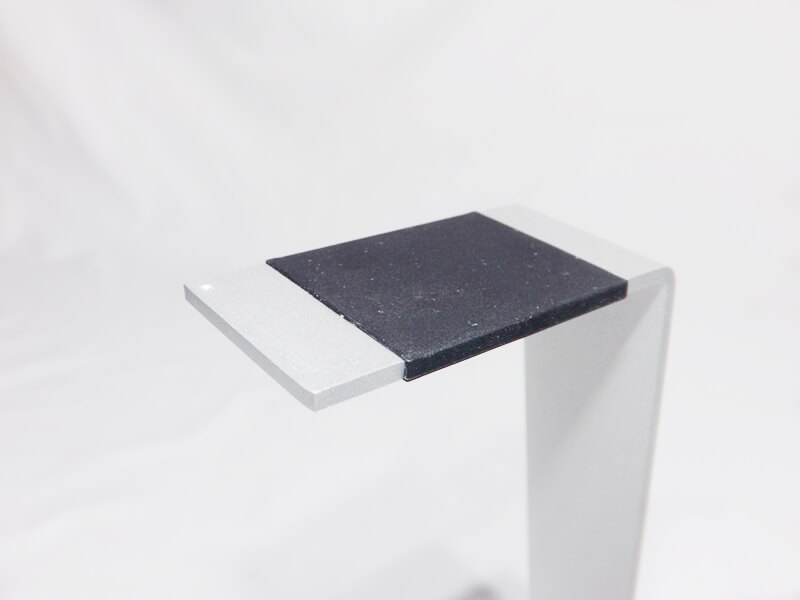 One of the core component of the holder is the rubberized top which helps keeping the headphones from moving. the top itself is around 8cm so you have more than enough place for holding 1 headphone on it, but you can also hang 2 headphones together in some cases. That does take away the elegant look the holder has as it's design for one headphone. A attachment of some sort for the top could better help out in this case.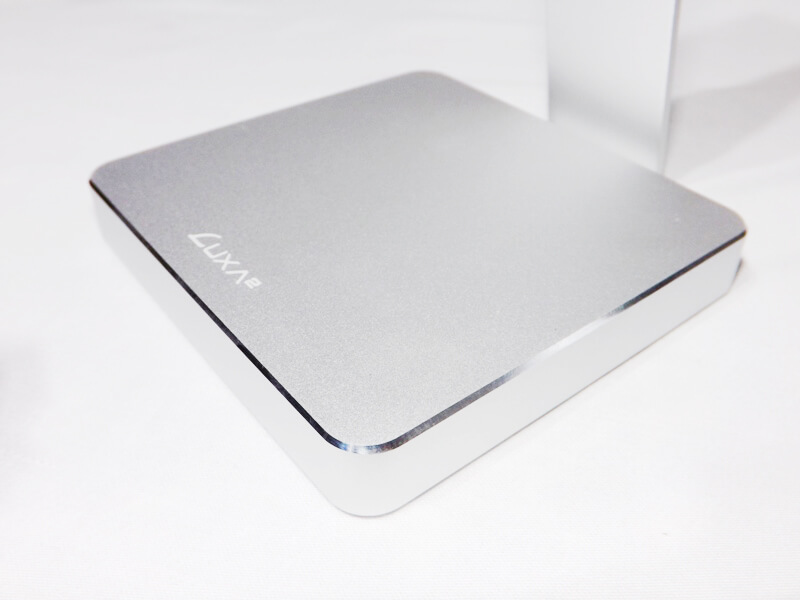 The base has a clean silver matte surface with diamond cut edges that reflects liight like mirror. We also have the company's logo on the top of the base.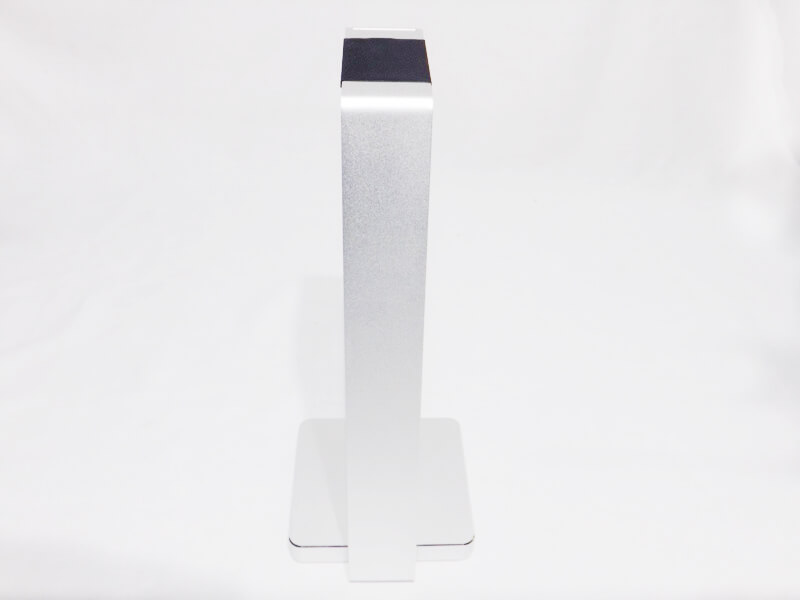 The back is nothing out of ordinary as it's just the pillar joining the base and top. The whole body has a silver matte finish.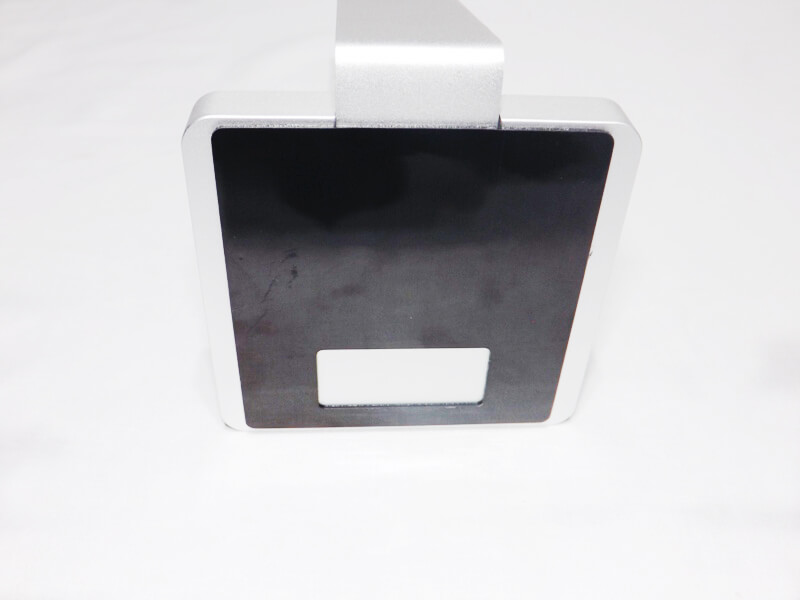 The base is covered with some kind of non-slippery material helping the whole stand from moving.
Some pictures of the stand with headphones.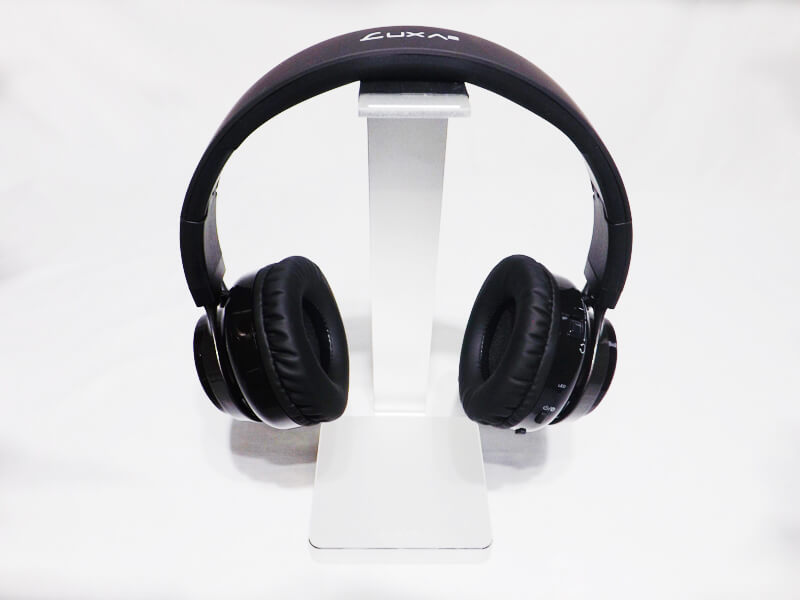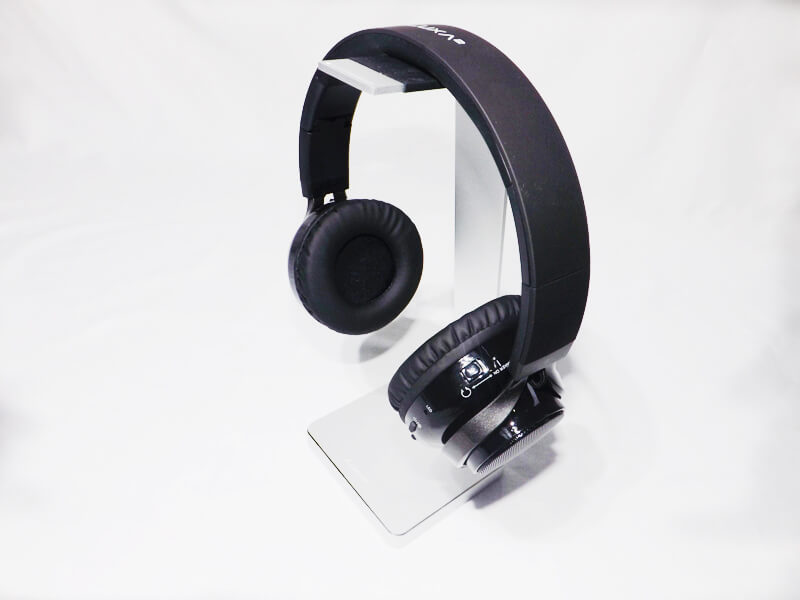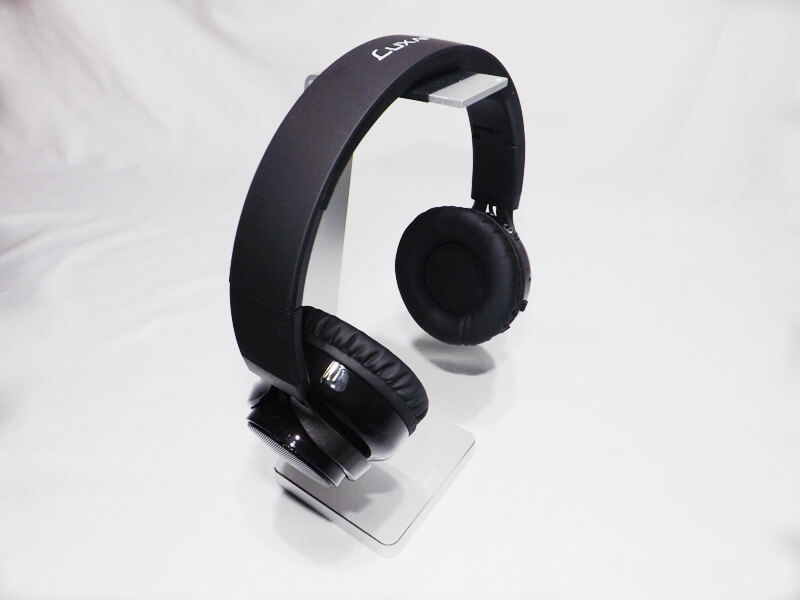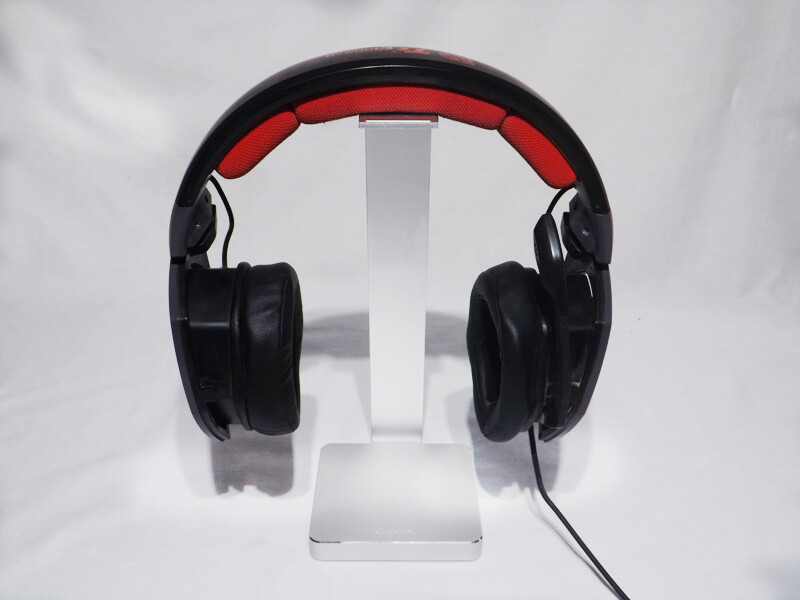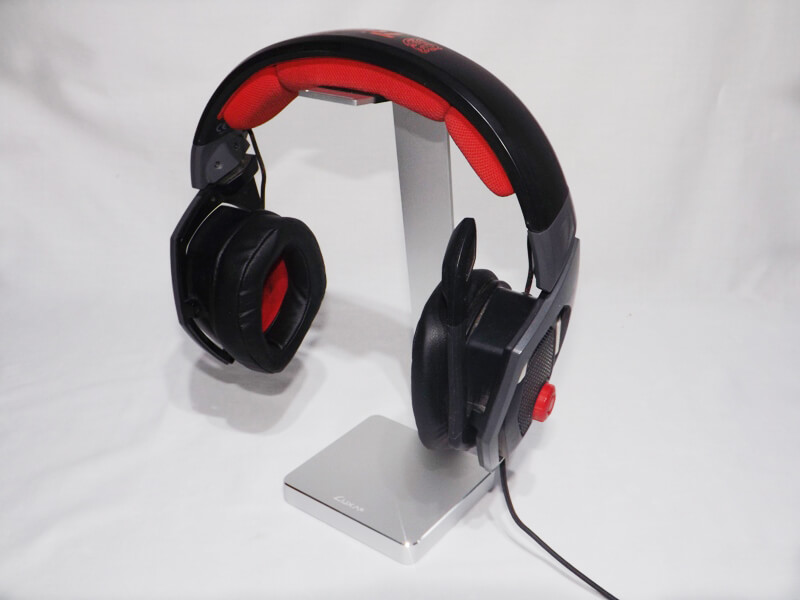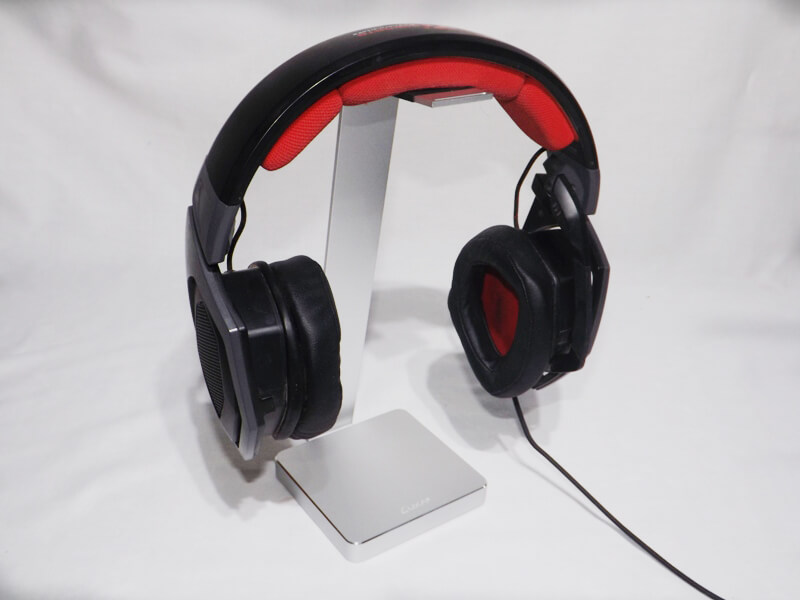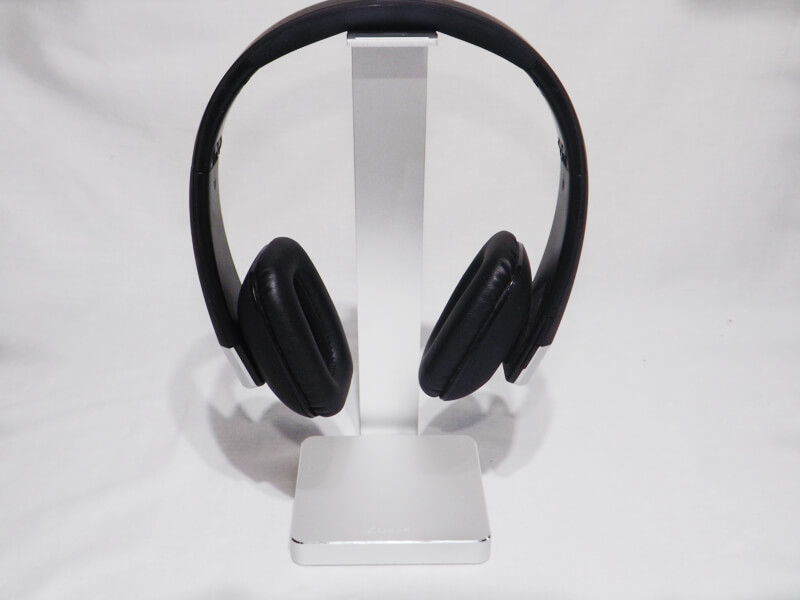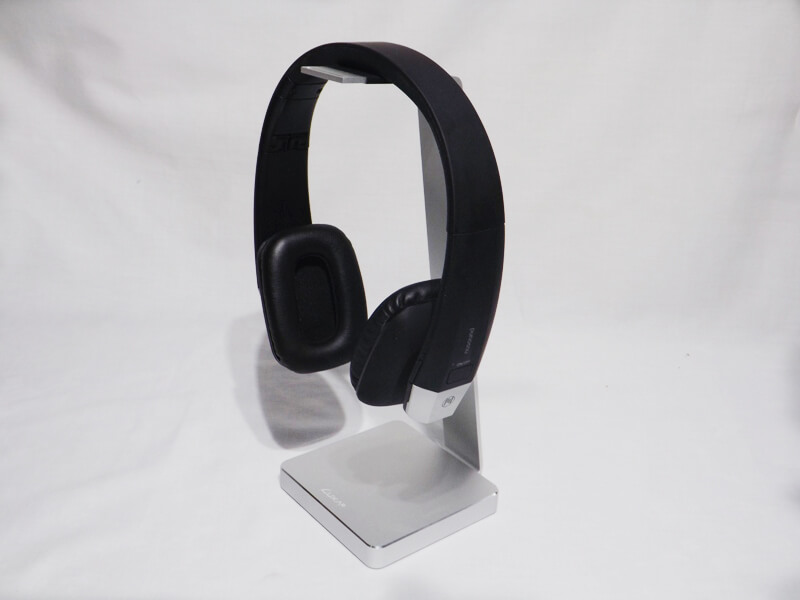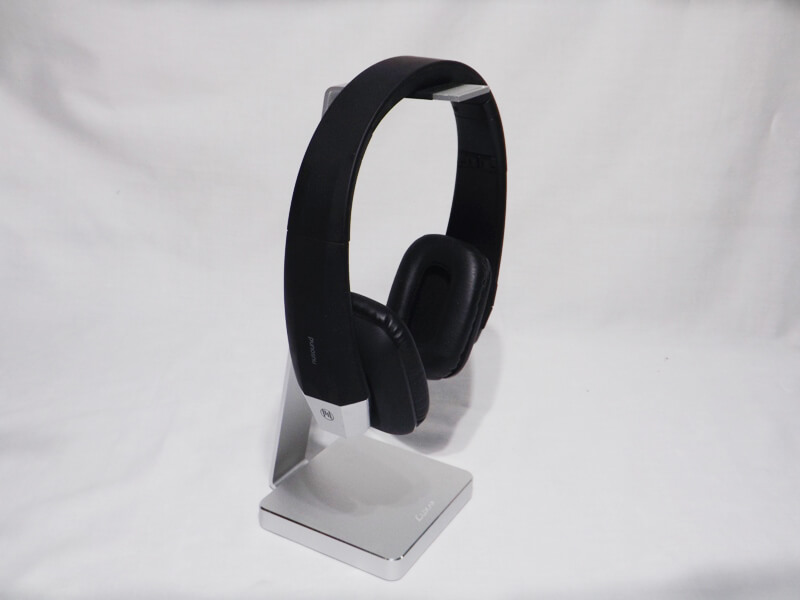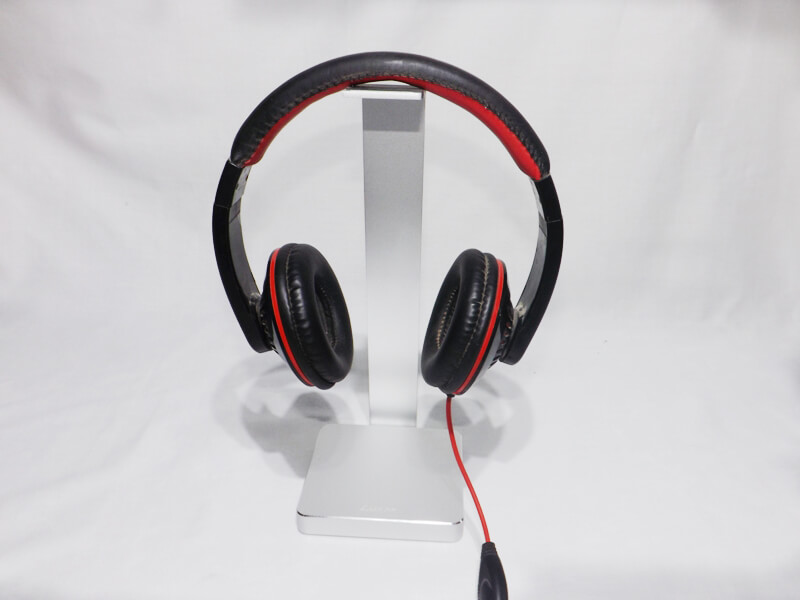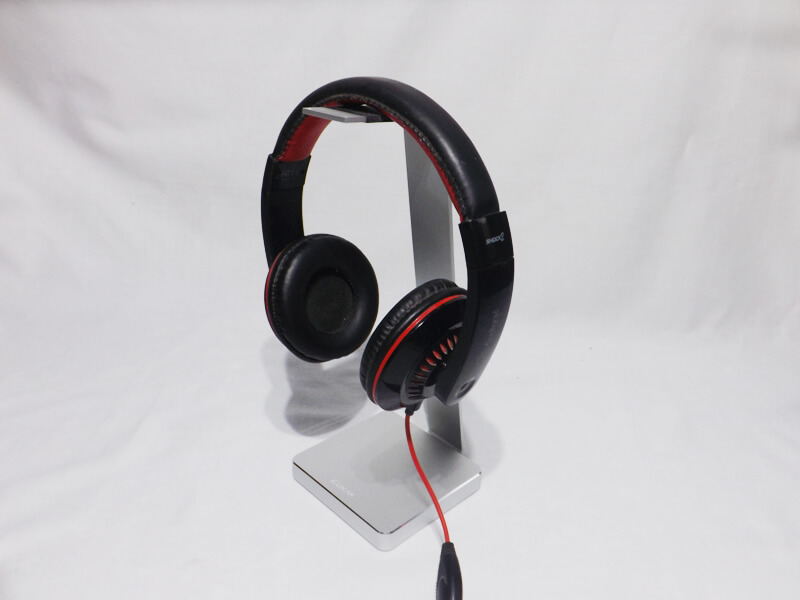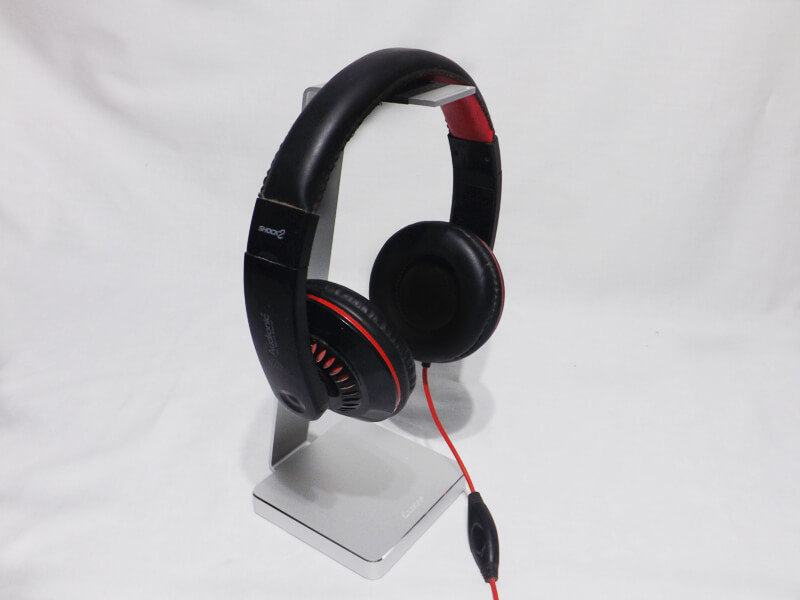 Conclusion:
The Luxa2 E-One aluminum headset holder as suggested by the name has only one function, holding the headphone, and it does it without any trouble and looks good doing it. The complete silver matte finish of the body makes the stand look attractive and if you use bright color headphones then this can be a perfect match to go along your headphone.
E-one doesn't need any assembly to be done and doesn't look congested in anyways, unless if you are hanging two headphones on it. Luxa2 can also extend the length of the top by releasing some kind of attachment for the top that can extend the limit of the headphones that can be hanged.
In short, very much liked the style and sturdiness of the holder with no dislikes at all. I would like to rate the Luxa2 E-one aluminum headset holder 5/5 stars for the price point and it's features and award it a must have if you have audiophile grade headphones and want to hang your headphones in style
Sometimes music artists and producers need to buy Social media followers
so that more people can listen to their tracks, and you can buy soundcloud followers at a great rate so people who get these earbuds have more exposure to the sounds and tracks you create.
Disclaimer- Luxa2 sent me the E-One aluminum headset holder to do a honest review on. All opinions are mine and mine alone.
We are influencers and brand affiliates.  This post contains affiliate links, most which go to Amazon and are Geo-Affiliate links to nearest Amazon store.
Hi, I'm Ahmed Kazim and I've been a gaming freak since like 7-8. I'm also a geek-o-nerd who keeps looking around for latest development in hardware/tech/gadget industries so expect some quick news from me. I'm also interested in anime (Japanese animation) and can't stand a day without music and gaming.