Precision in the gaming community is vitally important; it can be the difference between succeeding or losing, and as such holds significance with players. What is more, since the boom of the competitive esports industry, precision has become an artform that has turned ordinary gamers into elite sportsmen. It has also created a huge following of fans and punters alike, who admire the skill demonstrated at numerous top gaming events, such as Dota 2.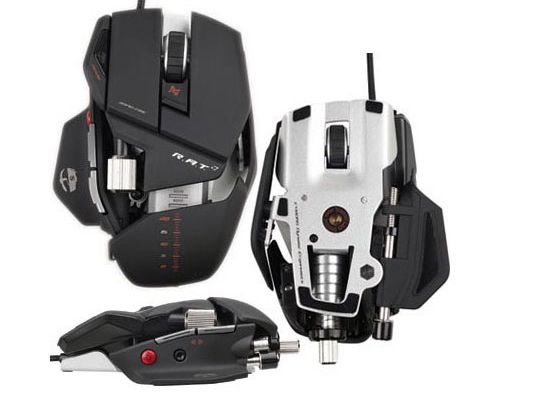 There are many ways to craft your way to becoming a professional gamer, some of which simply rely on perseverance and dedication, however, some of it is down to the kit you own. Although there are various pieces of tech available that are invaluable to the gamers trade, it is the Mad Catz R.A.T.5 Mouse that we will review today.
Although getting the gadgetry just right is important, so too is understanding the nature of esports; there is so much more to it than simply playing against teams. You also have the betting side of each event, some proving more overwhelming than others. It is easy to find out more about esports betting here, at Betway, a reliable name within the entire sport industry. By investigating the alternative side to the games, you can truly appreciate how the difference pieces of technology come together to create favourable odds for the teams participating. Professional gamers undoubtedly have very specific kit that go towards aiding them when competing.
Review Summary
The Mad Catz R.A.T.5 is a well constructed and easily customizable mouse which showcases smooth response times, and a relatively low price tag compared with other models in the series. Its obvious downside is that it is limited to right hand users only.
You will be pressed to find much wrong with this Cyborg R.A.T model. Although it sports an unusual design, the mouse fits to the contours of the hand with ease. The robust frame allows for gamers to adjust the mouse to their preferences, therefore accommodating for large and small hands, much like its larger R.A.T 7 counterpart. The main differences between the two is that the R.A.T 5 is wired, and there are no interchangeable palm rests.
Despite being smaller and cheaper, no corners have been cut when it comes to the specs. Players are rewarded with optical tracking with a resolution of 4,000 dpi, meaning it is fluid and responsive, making it ideal for competitive gamers who have to make instantaneous decisions.
There are also the maximum of ten buttons, five of which are programmable, therefore making switching between items and weapons much simpler and less time consuming. The necessity of gaming mice has long been debated, with a divide amongst users, normally down to the cost. Here the R.A.T 5 delivers exceptional technology at a reasonable price. For an average price of £50, players do not lose out on specs for a low budget.