There are several college students who have purchased textbooks and either haven't even used them, or they have and they are finished with them and no longer are in need of these textbooks. If you are one of these individuals, and this is the case for you, then you understand just how much you paid for those books and how you are going to want to try and get some money back for them. There are several ways that you can do this, and booksrun.com is a website that can help you to achieve this goal, and sell the textbooks that you are no longer in need of. Not only are they available for you to sell your textbooks, but if you are searching to find a textbook, then you are also able to purchase textbooks through BooksRun as well. We are going to take a look at how this website works, and what type of process you will need to go through to be able to sell or buy these textbooks from their site.
What Is BooksRun?
BooksRun is an online service that gives you the opportunity to rent textbooks, buy them, or even sell them, and this service is allowed all over the entire country. They have a textbook buyback service that allows you to purchase them from BooksRun, and whenever you are finished using them, they will buy them back. So, this is beneficial for you since you are not going to lose out on money once you have finished with the books. Their website is easy to browse in, and are able to find the right prices that you can afford, and you can find them all over the internet through this website.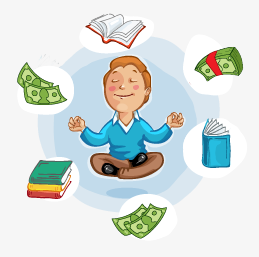 Why Use BooksRun?
The main reason why using this website is a very good idea, is the fact that you are able to find any and all textbooks all over the internet, find them at a price that you are able to afford, trade textbooks out for textbooks that you are needing, sell your books back through the site, and get your money back on those that you no longer need. They offer so many advantages, through their website, and it is easy to see why there are so many individuals who are using this site to purchase and sell their books.
Receiving Your Books
If you are sending your textbooks back through the BooksRun website, and you are curious as to if they have received them yet, then you will be able to check the tracking number that is assigned to your books. This tracking number can be found inside of your order that you received through your email, and it takes up to 2 business days to process this information, and about 4 days after it has process before you will receive the money for your books.
Payments Through BooksRun Buyback
If you are interested in selling your books through the BooksRun website, and you are wondering how you are going to receive the payment for them, you will have two choices to choose from. BooksRun goes through the PayPal website as one of their payment options, so you might need to make sure that you have a PayPal address before signing up on the BooksRun website. If you do not want to go through PayPal, then you have the option of receiving a check from them instead.
In conclusion, if you are looking to rent, buy, or sell textbooks, and get your money's worth for them, then the BooksRun website is the site that you will find the most interest in. They are able to help you through the buying and selling process, and help you to find the textbooks that you are in need of, or selling the ones that you no longer have any use for. Whichever you are needing this site for, BooksRun is the perfect site to be able to help you in your textbook needs.