Facebook's been too much into changing interface to actually bother about its sloppy video editing. Read why Facetime still has the edge over it.
Everyone who has an iPhone, an iPad or a Mac always asks if they can Facetime. Despite the many apps that have challenged the premiership of the app in the video calling market, using the weapon it is weakest against, Android and Windows support, Facetime has stood strong for all these years. Hangouts tried it, and there's not much left of the app today. Google Duo tried its hand with an added knock knock USP, but it hasn't seen much success in the year it has been in the market for. Facebook's video chatting had quite the chance. Unfortunately, Facebook went and threw it away.
To be fair, it's probably not easy running all the many projects Facebook runs, given it has bought up complex apps like Instagram and Whatsapp and must fend off rumors of shaky security and personal information trading. However, fact remains that Facebook's video calling is essentially still a dud. It has simply wasted the immense potential it had. Let me tell you how.
Facebook Video Calling could have succeeded Facetime…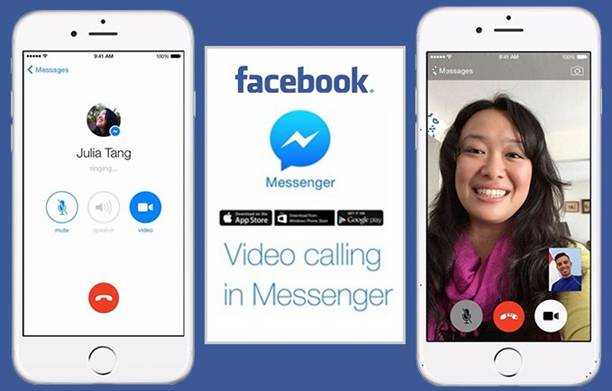 Facebook still has many qualities you can deem essential to make an allrounder service allowing video calls. It has a comprehensive social media interface that many in the app industry are still struggling with (Remember Fiesta from Tango?). Facebook can serve as a contact list, and message requests as a concept can be extended to video calling as well. Facebook has intellectual resources and brand value comparable to Apple's if not greater to it; not everyone has an iPhone, but everyone has a Facebook account.
Rein in all these factors and the world could have witnessed a ceremonial dethroning of Facetime from the top of leaderboards. Unfortunately, Facebook's priorities seem to be haywire.
Go home Facebook; You're Drunk!
If you think that's an old and overworked joke, that's what Facebook too has been coming off as lately. Priorities seem solely focussed on new and wacky interfaces, marketing gimmicks and the next "friends day" auto-generated video montage (by the way, did anyone notice how the world entirely went ahead with calling an inconsistent date Friends Day?). It is a lot of energy spent for no particular reason. Stuff that could actually revolutionise communication and win the website what is essentially a big monopoly in the deal sit in the corner in the meantime.
Apple doesn't need to put in as much effort in the matter. It already has a brand value that has buyers make a beeline to its stores at the first hint of a new product. The hype is well deserved too; the company has brought the best to its customers in terms of technology, customer support and a branding exercise that has added to the social credit of the buyer instead of mocking the prospective buyer's lack of an iPhone.
Facetime's better. Here's why…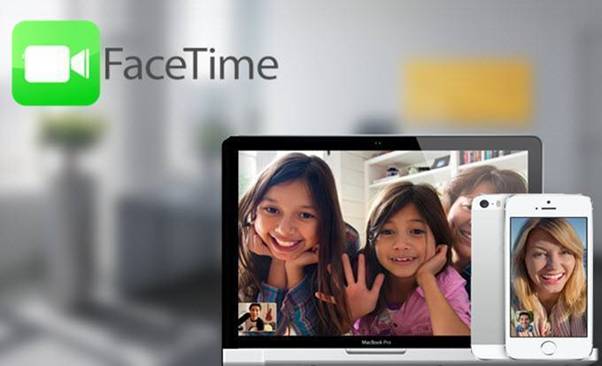 The result of all this has been that Facetime is the clearly superior choice for all video calling and more. Here are a few reasons why.
Facetime has a much superior video calling interface. The app can be dialed out right from your home screen. Facebook's apps are huge in size and smother the storage of most low-cost Android smartphones, so adding another app to the posse will not just be wasteful but antagonising to the user.
Facetime on your iPhone is just so easy. You're on a normal phone call with someone. If you decide you want to video call with them for a while, all you need to do is tap a button. Without any lag or disconnection, you should be able to see the person you're talking to. Facebook cannot hope to compete with the current state of affairs of Messenger.
In terms of quality, Facetime is miles ahead of Facebook. Facebook's video calls are pixelated and shoddy at times. With Facetime, it is much rarer.
Moving on to a more debatable aspect of the services, Facebook has come under fire for using the data you generate using the service to market ads. Not only that, there have been allegations about improper use of the data, and the recent fiascos with AI that made the news recently are not really things you ignore. While not all may be well with Apple's handling of data, allegations are certainly voiced a lot less frequently. Apple claims your information is stored securely and is only accessible by you. Internet Security experts also mention it is harder to track an iPhone than say an Android.
The one aspect Facebook seems to have an edge over Facetime is that you can use Facebook over all sorts of OS, including Windows (Phone and PC) as well as Android. While rumors about Facetime for Android have all proven to be mere rumors (unless, of course, they have something they want to bring to the next keynote address), there are people using Facetime on PC (using Emulators; you will need an apk file that you can find here). If you're not an Android user, that bleak chance Facebook had to win you over stands further weakened.
Both Facebook and Facetime have great prospects as video calling services. But unless Facebook pulls itself by the boots and gets to dedicated work, Facetime is going to remain the superior option for a long time.