I will be honest, I don't leverage LinkedIn as a networking tool for my blog at all practically.  Other than occasionally broadcasting my articles or posts via Buffer or Hootsuite to my LinkedIn account wall, I rarely log into the service except to accept contact requests.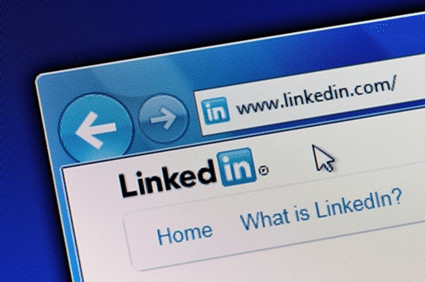 I primarily list only my professional day job information and keep it more for that than my blogging job, but recently I updated my profile to add a little more information about my entrepreneurial ventures to help flush out my profile a bit.
I could do to take some time and learn how to Maximize LinkedIn Networking and there is a free eBook called 30 Minutes to Maximizing Linked In by Neil Schaffer who is a Social Media marketing strategist.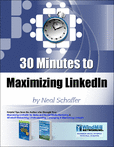 This eBook has quick tips and summaries for beginners on how to get started and leverage LinkedIN as a social media tool and not just a place to put resume type information.  LinkedIn is often overlooked in the blogosphere compared to Twitter, Facebook and Google+ now so this is something that should be heavily considered.
Or how about this one, Learning LinkedIn from the Experts.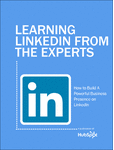 Who here has a LinkedIn strategy for their networking?  Do you apply a different strategy to LinkedIn than you do for Twitter, Facebook or Google+ when trying to build your network or promote your brand or service?
Here is the link for the free eBook, it does require you just to sign up to get your free subscription.
-Dragon Blogger