Instagram is one of the leading social media platforms today. With over 300 million members in just 5 years, Instagram made history! It changed the way how people interact with each other. In 2010, it started as just another photo-sharing platform. But Instagram made a name for itself and is now one of the most preferred social media network worldwide.
Using Instagram can be addictive. It has filters, edits and you can do anything with your image or video to make it stand out. One of the things that negate the user-friendly feature of Instagram, is their limited search capability. This is why to minimize the problem, MULPIX made its way to reach Instagram users. This is the advanced Instagram search engine which makes Instagram searching more worthwhile.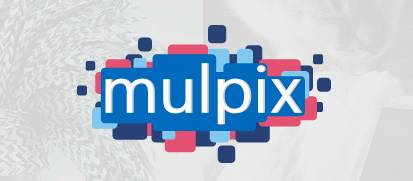 How MULPIX Works.
Mention multiple tags or keywords to successfully search for a more precise list of results. Mulpix will not limit your hashtags, unlike the official Instagram API, which will only let you use a number of hashtags, and the results are quite frustrating sometimes. If for example, you are looking for a distant family member whom you were not able to get in touch with for years, by just entering their name, or maybe a caption or multiple tags that can help you, the search results would surprise you.
A regular Instagrammer will most likely use recurring captions and tags. Because of this, following your friends on Instagram would be much easier when you use MULPIX. This search engine will provide you with a wide variety of results, from people on your location to local artists, and even Hollywood stars. You now have a chance to know what's happening with their lives through their Instagram posts.
High-Quality Results.
Mulpix is the most reliable search engine for Instagram. It was specifically designed by the developers to help Instagram users. Once you enter a search, you are assured to get only high-quality list of results in less than a second. They can also provide you with the information about the person who made the post. Following people would be easier and you can get the information that you need faster. If you are a journalist or a researcher, this tool should be a "must have" for you.
MULPIX is User-Friendly
Even new MULPIX users will have the ease of access to this tool. If you need help, you can just visit their website, mulpix.com, and you can start from there. This tool is very easy to handle. Anyone can use this tool for gathering the images that they want. No need to be contented with the limited images or video results, now you can expand your sources with MULPIX.
Mobile Friendly.
Another thing why Mulpix is the best tool for Instagram searches is that, this can be used on your mobile phones. You can download the MULPIX application and you can use it anytime, anywhere. You can now start collecting images from Instagram by just using your mobile phone without accessing your computer or laptop.
MULPIX is by far the best Instagram search engine for people on the go. With the constant innovation in technology, the developers of this tool are still thriving to make it better. Soon, we would be able to collect image through mentions. They are also aiming to make it easy to search through filters by country or type of media. So what are you waiting for? Don't get left behind, try MULPIX and see for yourself.
Of course if you want to grow your Instagram following you could always Buy Instagram Followers and get a headstart.