Well, it was another busy day at Mobile World Congress (MWC 2013), Barcelona. The most exciting and much awaited announcement being made by Nokia which is launching two new Windows Phone 8 powered smartphones for the price tag of $180 for the Lumia 520 and $330 for the Lumia 720. Samsung on the other hand, sent out the notice about the much anticipated Samsung Galaxy S IV launch event. This paper invitation now confirms that the device is gonna launch on March 14th, 2013. On the lighter note, Asus released its hybrid PadFone and Samsung announced the Samsung Galaxy Young with Android 4.1 Jelly Bean.
If you've missed the action from the yesterday, take a look at Mobile World Congress (MWC 2013) Day 0 Roundup which covers announcements such as the Samsung Galaxy Note 8.0, Huawei Ascend P2, Alcatel One touch Idol X and Mozilla  Firefox OS.
Nokia Lumia 720 and 520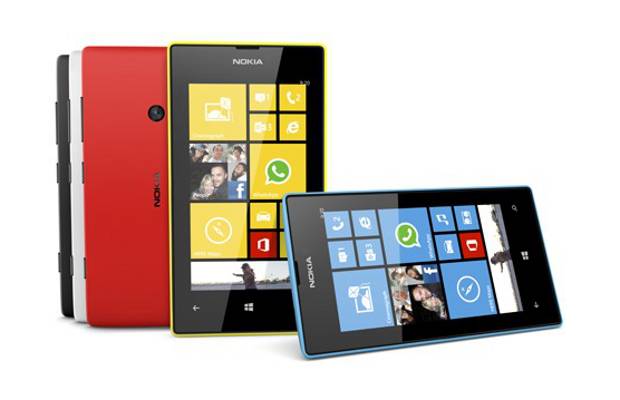 Nokia has launched two new Windows phone smartphones which are considered as one of those from the affordable price segment. The Lumia 720 is priced at around $330 and will initially be sold in the Asia-Pacific market. The device packs a 4.3 inch Clear Black display, 1 GHz dual core processor, 2000 mAH battery, 512 MB RAM, 8 GB built-in storage which is expandable up to 64GB via micro SD card. It features a 6.7 megapixel rear camera at the back and 1.3 megapixel front camera. The Lumia 720 will be available in a variety of colors and exchangeable panels – red, yellow, cyan, magenta, etc.
The Lumia 520 packs 4 inch WVGA display, 1 GHz processor, 512 MB RAM and a 5MP rear camera which is capable of recording videos at 720p. The expected price for the Nokia Lumia 520 is $180.
Samsung Galaxy Young with Jelly Bean at MWC 2013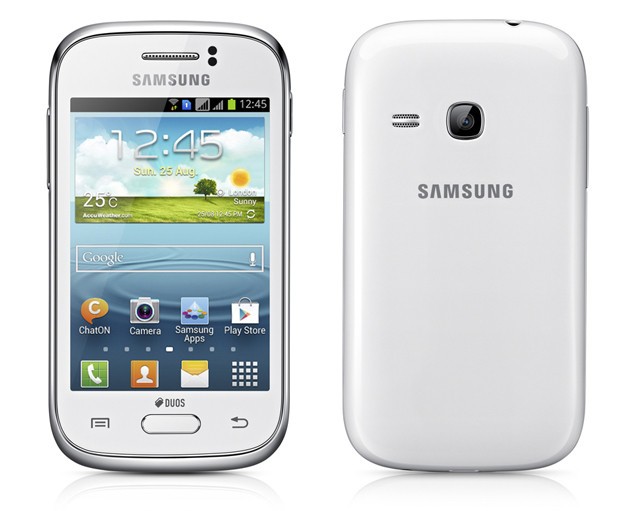 Samsung has announced a new budget Android smartphone called the Samsung Galaxy Young which is preloaded with Android 4.1 Jelly Bean. Although the device packs a 1 GHz single core processor & 512 MB RAM, it's really surprising to see Android 4.1 Jelly Bean on it. The screen resolution is relatively low with 480×320 pixels too.
Asus PadFone Infinity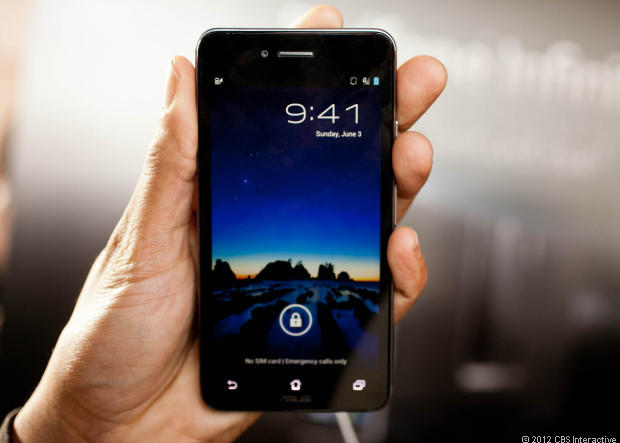 Asus has unveiled the PadFone family of devices with a full HD 10.1 inch PadFone infinity tablet and a 5 inch smartphone. The smartphone packs a 5 inch display with 1920×1080 resolutions and an amazing 441 ppi. It has a 1.7 GHz quad core processor, 13 megapixel camera, 2 megapixel front facing camera and NFC support. The tablet from the PadFone infinity family packs 10.1 inch full HD display with 1920×1200 resolutions.
Samsung Galaxy S IV Invitations
Samsung has sent out invites to the Samsung unpacked event which is gonna held on 14th March, 2013 at New York. Although, Samsung has not officially named it to be a Samsung Galaxy S IV invite, the invitation card itself says it all.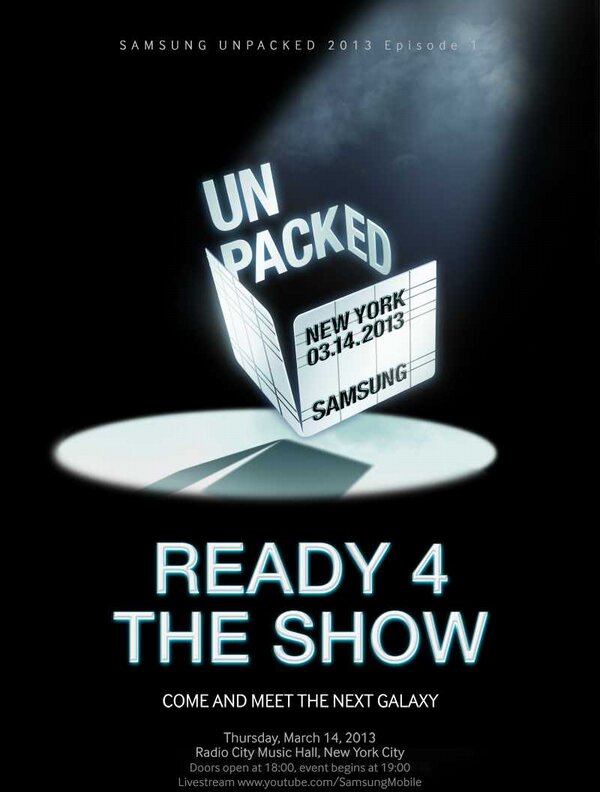 Connect with @Dragonblogger to stay updated and let us know what devices excite you the most!
A young and passionate blogger who loves writing about Android and Geeky Stuff.