Mylikes continues its shift to almost exclusively become a sponsored content medium where users can share virtually any product they like and earn money per click.  The like that is shared now takes the user to a MyLikes page that features the product you have promoted instead of directly to the URL of the product as it used to in the previous version of MyLikes.
MyLikes also showcases Top Trending Campaigns front and center on your home page, this shows you the most popular Pay Per Click programs on MyLikes and makes it easy to join in and start collecting.  I had one user report that clicks weren't being tracked since November 3rd on his account so I decided to test a few more campaigns to see if everything panned out properly.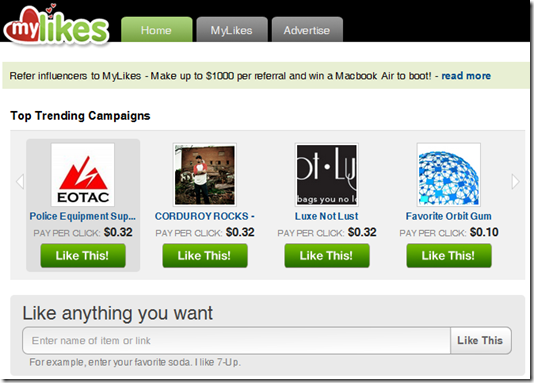 MyLikes also showcases All Sponsored and Recommended likes at the bottom of your home page now, this replaces the link at the top that mentioned "Sponsored Likes".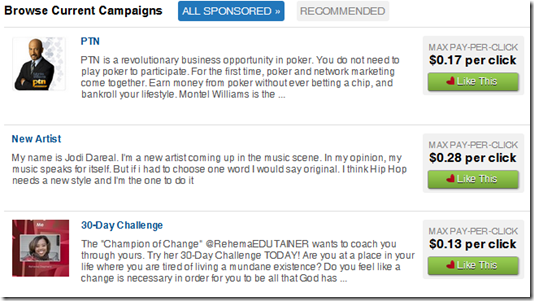 MyLikes makes it easier to see the performance of your Sponsored likes by showing you your current likes at the top of your homepage, but you will also see this disclaimer:
(Clicks and earnings are estimated and may be reduced later for repetition, robot, or spam reasons)
MyLikes prohibits you manually tweeting out, retweeting or using the same sponsored link at any time, MyLikes must post the link to your social media accounts (Twitter/Facebook) and repeat on the same day will result in you losing tracking of clicks or possibly being banned from MyLikes.  Let the system do its one sponsored like per day and don't try to game the system is my recommendation.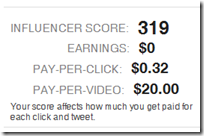 Still, one feature of MyLikes that is eliminated is the belt system, you no longer have "Black Belt" and have to do a certain number of likes to acquire belts (badges) there is something called Influencer Score but I have no idea how this metric is calculated, it is assumed it is based on Twitter following and possibly some of your own MyLikes activity.  I have yet to see a single Video request from an advertiser and haven't met or heard of anyone who has done a video sponsorship at this time.  Overall I see MyLikes could use more advertisers in the system still and possibly organize the advertisers into groups based on category/niche of the product/service being advertised.
MyLikes also makes it less meaningful to build and establish "friendships" in MyLikes with other users, previously you could see your homepage had the likes of other users which may give you ideas on what to like.  This is gone and though you can look at your own followers and friend their followers, there is no way to find/search for people just to friend them anymore in the system.  At some point the whole friend system might be completely dismantled I would think.
So MyLikes still earns me between $4 and $10 per month on average from my Twitter account and combining MyLikes with SponsoredTweets and MagPie earns me almost $25 per month on some months, this is a fairly good amount of money just for sending out a few tweets and helps cover my blog hosting fees.
-Dragon Blogger