The requests are pouring in for sites all over the web that were generous with guest posting on their blogs and if you are one of those sites that published articles from MyBlogGuest or other websites that offer guest posts or guest posts via direct requests you may have seen requests similar the template outlined below which I have received over 100 of these requests in the past 30 days so far alone.
We have been contacted by Google, notifying us that our site is not in compliance with their terms.

We wish to seek reconsideration as soon as possible and must have this link addressed in order to bring our site into compliance. Please note, as part of our reconsideration request, we have to report to Google any link we are unable to repair.

Please add a rel="nofollow" or remove our link from this page and any other page on your site.
Basically Google has wizened up to the fact that companies, SEO package programs and more were selling guest posts as a way to try and manipulate the PageRank system by getting dofollow links under the guise of a guest article.  I have mentioned this outcome being inevitable for over a year and the writing was on the wall.  Ultimately if you were a company or blogger that hired someone to post hundreds of guest posts with backlinks to your company or site then you are going to end up with penalties and hiring another company to go back and request removal of all those guest post links (or simply to have them nofollowed) to try and remove the penalty.  Google has been proactive about contacting companies that they found were abusing the linking process, typically they determine by the number of anchor text and links that match from a scattering of sites that have nothing to do with the niche/category of the blogger.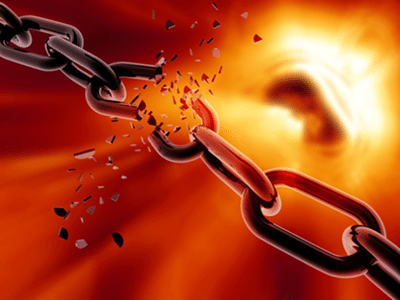 Is Guest Blogging Still Beneficial?
The simple answer is yes, but you have to adapt your guest posting strategy to the following.  Pay attention, because these will help prevent you or your clients from being penalized by Google and help comply with Google ToS, granted you won't be directly manipulating the dofollow/PageRank system anymore but this will help you out in the long run.
Real Authors for Articles
First and foremost Google will be looking for author validation, they know that too many guest posts have a bogus "this article brought to you buy NAME" with a random name just made up for the guest article that doesn't tie back to a real person.  So this means Google wants proof a guest article is a real author, this means you will need to have a real writer have a Google Plus profile they can tie back with the rel="author" tag for the link in the guest author's bio.  This helps solidify this is a real person who submitted this article, and helps cut down on auto generations with false author bios, if you are buying articles it will be harder to tie them to a real Google Plus account and if they do it will be easier to rule if there is SPAM linking occurring.
NoFollow All Links and Social Media Sharing
Period, all links in guest posted articles should be NoFollow, there is still some benefit to NoFollow links but ultimately the benefit is the awareness of the article, and the PR manipulation system should not be relied upon.  In addition Social Media sharing is becoming all the more important to Google so guest author articles need to be shared not only by site owner but by other parties to help establish validity of the article as well.  If the article ties to an author request and require in your Guest Posting policy that the article author must share the article on their social media networks as well.
Niche and Category Match
This still applies, don't submit guest articles for companies that make kitchen cabinets to a technology blog.  Find cooking, housewares, home furnishing blogs, find the blogs that match your company or clients product niche better.  It is not beneficial to have links at all from unrelated blog topics because they are not natural, the site would never link normally to that type of site unless there was something really compelling.  Content match is important, ignore looking at PageRank of a site, instead start looking at Domain Authority, Age of the site, establishment…etc.
Don't Call it Guest Blogging
Guest Blogging instead is becoming a negative term and if it hasn't happened already expect Google to start penalizing pages that mention "this was a guest post" or "guest post", "guest blogger".  Instead you should just provide article for the site and the writer is the writer for the article, work to have any reference to guest article, guest blogging, guest author removed.  Guest is going to be penalized just as much as sponsored, paid, review…etc.
Bloggers Set Your Article Terms and Conditions
If you are a blogger and still want to accept article contributions from other writers then you need to set a clear and concise terms of service for those authors, these include spelling out what you are willing to allow and not allow. It is your prerogative if you still want to allow dofollow author bio links and if you want to charge to host guest articles.  I am not condoning anything other than saying that eventually the advertiser/client may get a penalty and end up requesting you nofollow or remove the link.  You may not care if you were making a part time income leasing out links in guest articles as some bloggers do, but there could be PageRank and other Google SERP penalties applied to your own blog at some point in the future so weigh the risks vs. rewards and do what is best for you.
Here are the updated terms and conditions here at DragonBlogger.com if you want to copy them and modify to suit your own site, and I add them as a check box item that all guest bloggers must commit to for me to consider their guest post.
Guest Writer Agreement for DragonBlogger.com
We at DragonBlogger.com ("Dragon Blogger") have agreed to publish certain blog posts ("articles") written by you on the DragonBlogger.com website, but only on the following terms and conditions:

1. You irrevocably transfer and assign Dragon Blogger all rights, title and interest in and to all such articles, including without limitation any and all "moral rights" that you may have in any articles.

2. You will receive a promotional "bio" in connection with your published articles. The DragonBlogger.com editorial team must approve that bio. You may also include a link in your bio section, which can be sent to a place of your choice (the URL must not lead to a criminal site, porn site or any other site that we decide is inappropriate (gambling, e-cigarettes…etc). You will also be able to promote your social media information in your bio.   NOTE:  In compliance with Google Terms of Service and recent statements about guest posting all guest posts must have NoFollow links in the articles and should have a Google Plus User profile linked as the rel="author" for the guest writer.

3. Your articles published on DragonBlogger.com must be exclusive content for Dragon Blogger and not duplicated on any other website. If you need to reference the article somewhere, we suggest linking to it.

4. As a guest writer, you will receive no financial compensation for any article published on Dragon Blogger now or ever in the future. You surrender all rights to the said published articles to Dragon Blogger. You understand that your compensation will be the promotion of being a guest writer.

5. If we receive any complaints of plagiarism, and if we determine those claims are indeed true, the said guest writer will not be invited to contribute any further articles to Dragon Blogger.

6. You understand that you will be responsible for any factual errors in your articles.

7. You agree to follow our formatting guidelines (including our standards for SEO), and you understand that our editorial team has the right to make changes in your article with relation to grammar, punctuation, spelling and formatting before it is published.

8. Dragon Blogger guest writers are prohibited from benefiting financially from third party companies or individual people in exchange for writing articles about such companies' or peoples' products, services, apps or anything else they may ask you to write about. If such companies or people contact you with this intention, you agree to direct them to our advertising page here: https://www.dragonblogger.com/hire/

9. You understand that if your article does not fall into our niche, as determined by Dragon Blogger, it will not be published. We hold any and all rights regarding which articles we publish.

10. The guest writer indemnifies Dragon Blogger from any potential legal liability/damage that may arise from his/her published articles. If legal action does ensue, the laws in Sweden will govern this Guest Writer Agreement.

11. You understand that you will be held responsible for any image copyright issues or any other copyright infringements that you commit. You are responsible for checking all copyright details before submitting your articles to Dragon Blogger.

12. You agree to keep any information you may see inside the Dragon Blogger WordPress site confidential. You also agree not to share your password to the site with anyone else.

13. You understand that this agreement is subject to change at any time. If we do need to change it for some reason, you may be asked to review and sign a new agreement to confirm that you were made aware of any changes before your collaboration with Dragon Blogger can continue.
Will you be adjusting your guest blogging strategy or your acceptance of guest articles based on the updates and additional information churning out online?
I have been obsessed with computers, tech, gadgets and games since the early 1980's having grown up on the Commodore 64 and Amiga computers.
By day I work in the IT Security Industry and have been in IT for over 20 years. On my spare time I am a Vlogger, Blogger, Streamer, Gadget Reviewer, affiliate marketer, influencer and entertainer. I am also an avid movie fan, TV Show fan, Anime fan, video game fan and fan of trying anything and everything new.