Disclaimer: This was a sponsored post, commissioned by TVTopTen.com. I was compensated to learn about the Nutrisystem for men program and share my thoughts and opinions about it. The words and opinions are mine and mine alone.
---

Personally I hate to cook and the idea of having a program where you can preselect all of your food and have it delivered to your door is very convenient. if I didn't have a Chef for a wife and a family that all eats the same dinner at the same time, this would be an ideal program for me. It takes the complication out of having to buy most of your groceries and prepare your own meals from scratch. You know you can eat and start to lose weight because you are eating a diet tailored to giving you the right amount of calories, fat, protein and carbohydrates for optimal nutrition without starving yourself and cutting out foods that you enjoy.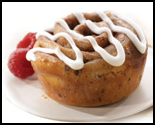 We aren't talking about being forced to eat diet cookies for breakfast or cereal bars, you have options like a cinnamon bun one day, granola cereal another…etc
Lunches on some of the sample menus included Tortellini, Chicken Salad or Split Pea soup.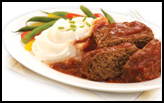 For dinners they have choices that range from macaroni and cheese, lasagna to meatloaf and mashed potatoes.
This is why I think Nutrisystem for men is an ideal program for bachelors or guys who only have to worry about feeding themselves. This program allows you to preselect all of your meals in advance and have them delivered right to your door. You get a large variety of meal choices, and provided you stick to the meal and snack program you will maintain a healthy weight or start to lose weight if overweight.
Though I have not tried the taste of the food, it looks like it is at least on par or better than some of the microwavable meals you find in the grocery chains.
You get all of these benefits for joining:
Complete 28-Day Meal Planner with Daily Diary
Wide variety of delicious, perfectly portioned entrées, snacks and desserts
Heart-healthy, nutritious program
Online diaries and trackers to help you follow your plan
No counting calories, carbs or points—and no meetings to attend
There are even plans for vegetarians for the few men out there who follow such a path (just kidding, I am sure there are more men eating vegetables only). Unfortunately, I am one of those people who couldn't live without the occasional hamburger or steak so I couldn't do the vegetarian plan.
If you are looking for a way to control your portions and eat food that is pre-made and delivered to you, you can't go wrong with Nutrisystem for men as it will help provide you what you need for each meal and include snacks.
-Dragon Blogger