It's already a well known fact that today role-playing games with open worlds are representing a great interest to the most of gamers.
One of the most important components of the genre is the world itself where the player can move freely. Usually, these games are amazing in its size and the number of characters.
The open world in games appeared in 1979 in the first massively published PC role-playing game  – Akalabeth: World of Doom. It had simple schematic graphics, only ten opponents and three types of locations, but for those years it was a breakthrough.
This game caused great interest of the players and thanks to this we have now a large number of RPG that have an impressive universe.
Guyes from netentstalker.com have made an infographic with some quite interesting information about the maps of the most popular games.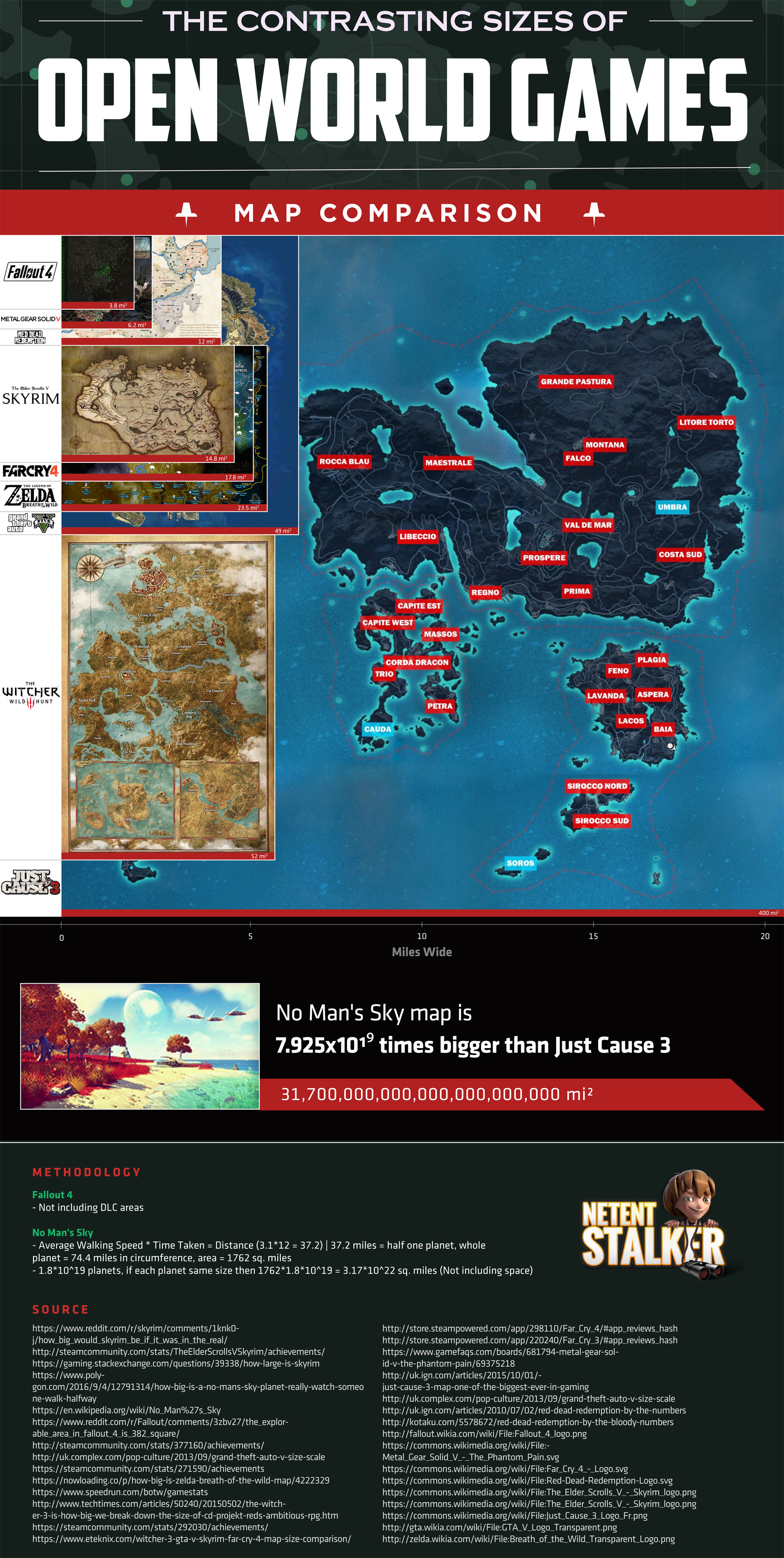 See infographic here
(via www.netentstalker.com).