I don't rant often on DragonBlogger.com but I am really annoyed with all the requests for guest posts coming to me via email and wasting my time lately. I open DragonBlogger.com up to guest posts and many advertisers as well as other bloggers want to contribute to not only gain audience and readership but gain a backlink or two from Dragon Blogger Technology and Entertainment which is now a PageRank 4 and rapidly growing especially in the last two months since I switched to the new blog theme.
I had written an article about the benefits of purchasing a copyscape subscription on my article about blog quality control which addresses similar information I am touting below. If you open yourself up to guest posting you need to be able to validate that the quality of the article is not only good, but make sure it is original.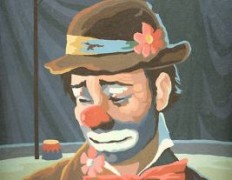 It serves no purpose to reprint duplicate information unless you are helping the advertiser promote a press release or other statement which is mean't to be duplicated on multiple sites. Duplicate content on different sites doesn't necessarily hurt SEO as much as it creates competition for the same content across multiple sites and this in turn is not ideal for the blog owner, though probably isn't a big disadvantage to an advertiser who wants their content and credit/byline with backlink on as many sites as possible.
Now, some information and guest posts provided are very good and I actually don't mind a blogger sometime submitting a guest post that comes from one of their older articles on their own site as a way to feature their work. This is especially true of poets who submit me poems that I feature on Wanderer Thoughts Poetry from their own sites. What I don't like is when content is being promoted as original and unique and blatantly is a standard submission sent to many blogs hoping it gets published on as many as possible.
Advertisers should always be honest and open in their communication, if your article is one that you intend to duplicate specifically say that it is a general press release or submission that is sent to blogs, and contact bloggers requesting if the publish content shared elsewhere or only original content. As far as I am concerned if an advertiser lies and tries to pass off content that they claim is original and it isn't, that advertiser is banned from being published on my blog again.
Fortunately I don't see this with genuine bloggers who tend to really care about reaching an audience and building a networking relationship, I tend to only see this with people who try to get an advertisers backlink on as many sites as possible to try and "build backlinks". In some cases it comes from an advertiser directly, but in many cases it comes from some freelancer who is selling backlinks on eLance, Freelancer, oDesk or some other freelance site and saying they will get you backlinks from X amount of sites. They either do this by leaving comments or by submitting guest articles and hope they get published.
Either way, it is worth investing in copyscape and scanning everything submitted but I don't like wasting a nickel on every guest post that comes my way but its far better than being duped.
-Dragon Blogger