Comfort
As I mentioned previously, comfort is a very difficult thing to convey because it is different to everyone.  I take time to mention it because I have tried a few "MMO" mice and while they worked well, did not feel as comfortable to me as more traditional mice because of the myriad of buttons and their placement.  This mouse gets it right, even if you don't use the buttons.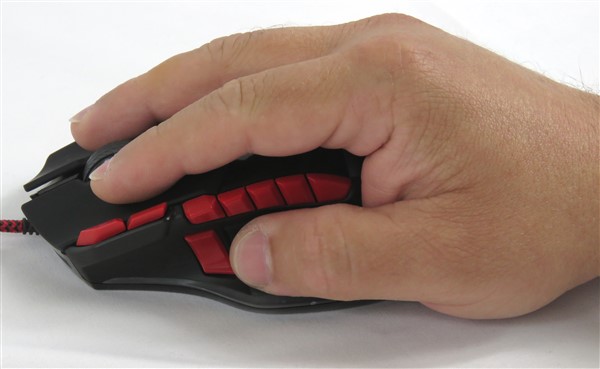 As regular mouse, if is very comfortable.  The grove where my thumb in the picture above lays is meant for your thumb, not an afterthought.  I think it is meant for your thumb because of the sniper button.  It's a little further than I am comfortable with, but not horribly.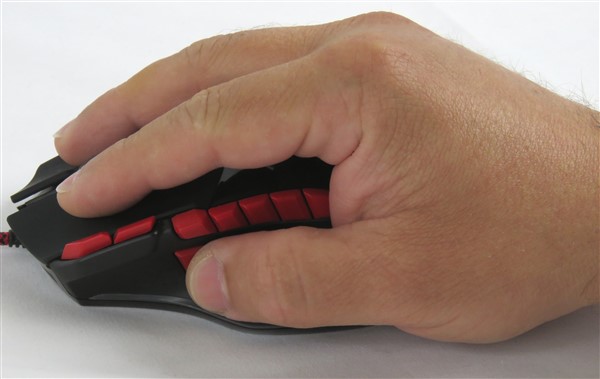 Just a little extra push up and you can get to it.  The 5 upper buttons are not that bad either, the worst one though would of course be the 5th, all the way in the back.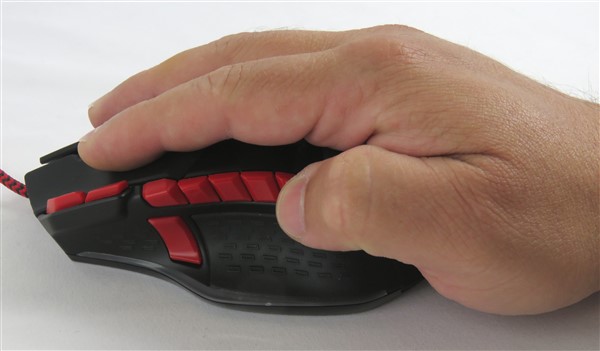 Then we have the 2 in the front, the forward and back buttons, one of the ones I use the most, aside from the left and mouse button.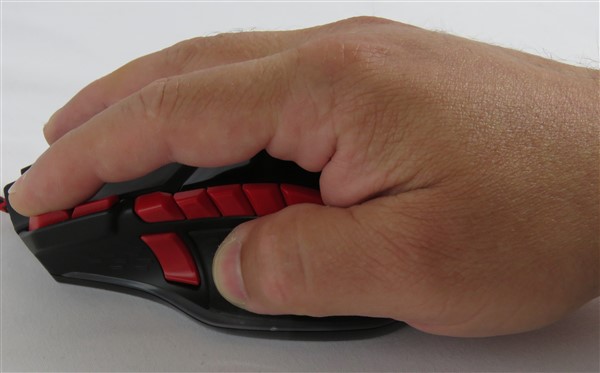 I reached for the furthest, the forward button by default and it still is pretty easy to get to.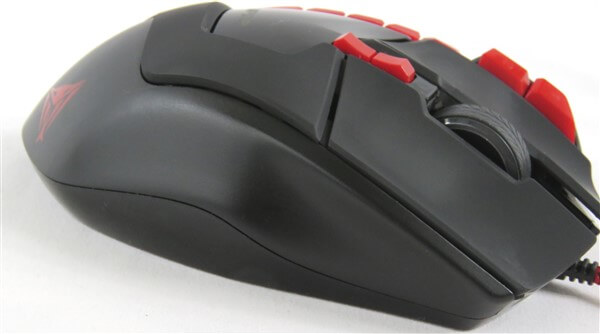 One of the most forgotten sides is the right side of the mouse, where your ring finger and pinky sit.  Patriot took a bit of notice here as well.  Here, you can see a bit of a groove where your ring finger lays and then your pinky falls beneath, it leads the fingers there.  Maybe a better shot to get my point across.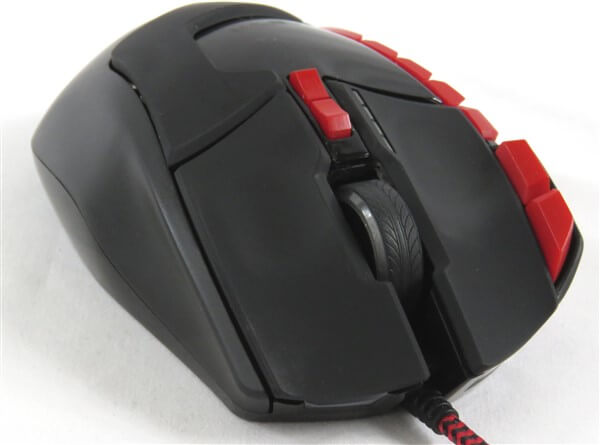 You see how they can just slide right into place?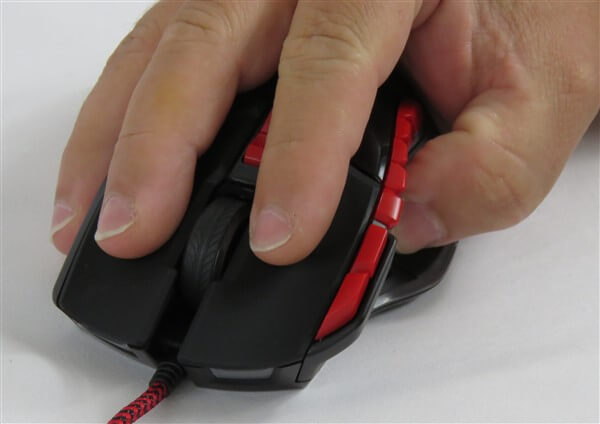 Then we have the most common buttons, the left and right mouse buttons.  They are natural, as we have always used, nothing great or bad about them, they just work.
So that is about it, a ton of features and options.  On the next page, I gather and present to you my final thoughts and conclusion.