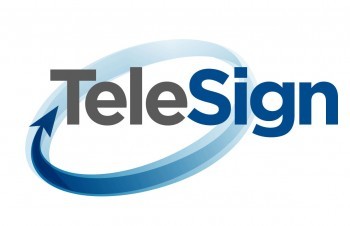 Security is one of the most important things that can be focused on and leveraged within any company. TeleSign offers many different products that are set utilize your phone to assist in the continuing fight against fraud, specializing in phone authentication. All of their products are fully designed to focus on scalability, deliverability, and reliability.  They specialize in large volume product and service roll-outs. Some of their clients include many different social networks, cloud services, payment processors, online gaming, domain registrants, lead generation brokers, eCommerce sites, fraud prevention providers, and even advertisers and directories.
They use an interesting platform-neutral, REST API that is fairly quick and easy to integrate within any pre-existing websites you may be using or managing. They also offer extensive documentation that can help assist and guide you through this integration. They also feature a full development team and support team that can also assist with this migration, so you can worry more about the day to day operations instead.
As an example, TeleSign Two-Factor Authentication (also known as TeleSign 2FA) will add an additional and critical layer of security that will go beyond simple username and password protection. It allows you to use the phone as an authentication device as well, so that TeleSign will improve the users experience while stepping in to reduce many operating costs that can be associated with traditional authentication styles.
Another feature that helps Telesign shine is "TeleSign Verify." This turns out to be an easy, effective and potent way to stop various forms of online fraud using phone authentication and verification. Utilizing this, companies can easily block fraud, assist in reducing costs, will increase over-all operational efficiency, and can safely protect the brand that they have built. This will also filter down protection to the customer's level because you will be able to verify users within a real-time environment using some of the simplest and widely deployed day to day office resource, the telephone.
Need a real world example on how telephone authentication can help you out? Say you have been having an issue with growth. Normally a reason to celebrate but now, you are seeing more and more fraudulent accounts coming in. TeleSign can assist with the verification of these accounts. They will take care of the phone verification for you, saving you precious time and money. There are many other examples I am sure you can think of, and they have a team that will be glad to help find the right solution for you. Their website is full of great and useful information including demos and videos.
What ways can you see these types of services assisting you? Tell us how services such as this can greatly assist in your day to day operations.
Brian Forge is in his early 30s. He is a veteran, writer, DJ, musician, techie, and an all around nerd with a lust for life.
He also maintains his own blog at http://brianforge.net