Cloud hosting has become increasingly popular in recent times, where companies are frequently switching from traditional hosting to this contemporary method. Cloud hosting is essentially an extension of clustered hosting, where websites are hosted on multiple servers, and there are several encouraging advantages with this that encourage users to choose cloud hosting, particularly PHP cloud hosting. PHP is a very popular programming language for the development of websites, and its popularity has been elevated due to its open source nature.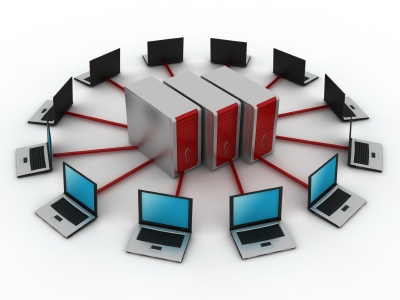 A PHP cloud is a best of both worlds approach which gives users the utility and scalability of cloud, in combination with the developer friendliness of PHP, but this is only scratching the surface in terms of the advantages of PHP cloud hosting, and if you are intrigued to learn more then further elaboration is offered below.
Flexibility
PHP Cloud hosting is flexible with the vast majority of web server softwares on the market, ranging from Apache to NoSQL. This is a huge advantage because compatibility issues are a nightmare, but being able to operate with peace of mind knowing that you can use various different software programs in conjunction with PHP cloud hosting is very encouraging. Once you have selected your version of PHP and the applications you want, you're ready to proceed with the PHP cloud. 
Scalability
Often fantastic websites are made, but during periods of high traffic they fail to operate efficiently. In this case the PHP has failed, but with PHP cloud hosting there is an opportunity to either upscale or downscale your website, available as a pay-as-you-use option which is an economical method if your cloud isn't always live. In this situation, you can spin new servers as and when your load increases, and consequently only pay for the time you've used them.
PHP Management
Management of the PHP cloud is renowned for its easiness, and when you select PHP cloud hosting there are a significant number of cloud engineers available at your disposal. They can create and manage your cloud in ways which are tailored to your individual needs and requirements, meaning the entire environment is optimized for your PHP app, which you as the owner can focus your time on. 
Cost Effective
PHP hosting is significantly cheaper than hosting on local servers, and will additionally allow collaborative work while remaining in control of your environment. Hosting LAMP stack on the cloud is significantly cheaper than most other software stacks, and this is largely due to it being completely open source.
As is evident from the aforementioned advantages, PHP cloud hosting supersedes conventional hosting and allows users to develop and deploy PHP applications. This allows companies to focus on their core activities as opposed to being tied down by hardware infrastructure, allowing you time and freedom to improve the efficiency of operations and ultimately function better as a business.
I hope you have found this article informative, and be sure to comment below to contribute to the conversation.