I get a few dozen requests a week from applications that are looking for a review here at DragonBlogger.com and there are many that fall into the online photo editing space.  One that just grabbed my attention last week was Picfull which is a free online photo editor that  makes it simple and easy to upload photo's and add some effects to them and share them on your favorite social media networks.
I like varying up profile pics and making them work more than just for a single shared image occasionally.  So I decided to take one of my profile pics and modify it with Picfull to see how it comes out.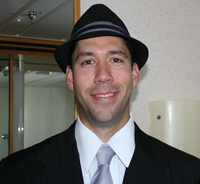 Original Pic
After uploading the picture I had an array of effects to choose from: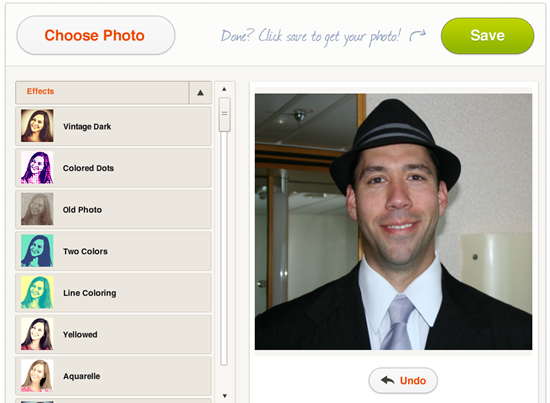 I decided to go with an "Old Photo" and modify the blur, noise a bit and came up with this kind of retro photo.  I was told I look like a mobster from olden days!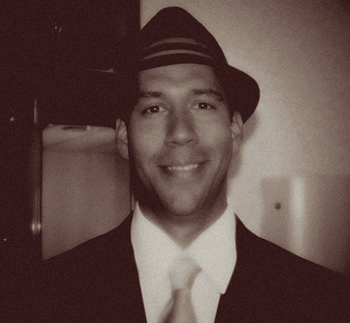 Wanted: Justin Germino
I found it fun to play around with varying filters, and you can apply multiple filters to your photo or picture to really get a unique effect.
Wanted:  Outline Man in Hat
If you are looking for a fun and quick way to update a profile picture and change it to something new, or you want to apply a quick effect or filter to a picture that you have then Picfull has some quick and easy effects you can apply.
One thing I would have liked for Picfull to add as features is borders, and maybe include some holiday type stylizing.  So I could have easily added pumpkin borders or some sort of Halloween themed framing for my profile pic.
They do let you download the pic, provide the URL or share it on social media for free however and it was fun to use and play around with.
So go ahead and test Picfull and include a link to some of your customizations when leaving a comment if you decide to play with it.  Or share it with me on Twitter at @dragonblogger or our Facebook Fanpage DragonBloggerTech
-Dragon Blogger