Playster offers a wonderful amount of entertainment for its subscribers. All users are entitled to unlimited access to a whole world of music, games, books and films from all genres. What's more, this unique and user-friendly service can be enjoyed anywhere, anytime.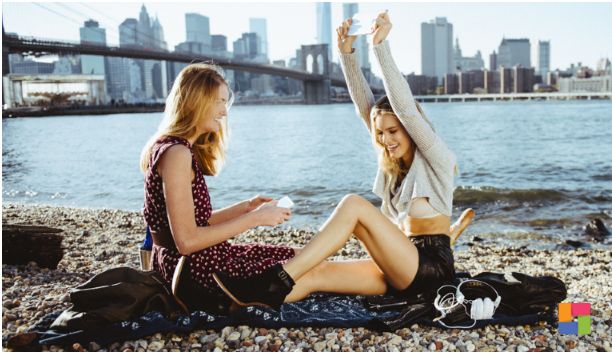 We all dream of having the best entertainment at our fingertips. We all wish we could just sit back and relax at any minute of the day with a film, album, book or game. Good news: Playster affords entertainment buffs the ability to do just that.
Getting Playster is as easy as logging into the Google Play or Apple App Store on your smartphone or tablet, installing the free app and enjoying 30 days of free streaming before having to decide if Playster is right for you and if you want to sign up for their monthly service.
Playster's catalog is filled with an extraordinary amount of diverse entertainment in all its forms. Millions of today's hottest new titles, as well as countless classics, are available in one compact and accessible format and ready for you to enjoy both online and offline.
Once you install the application (you can also access Playster through your web browser without downloading the app) you will have truly unlimited access to as many songs, books, games and films as your heart desires. You will have no limitations other than your own personal taste and, of course, time!
Lounge at home while watching a new romantic comedy. Make a long plane flight or train ride that much easier by kicking back with your favorite album. Educate your children with fun games for growing minds. The possibilities are endless.
Yes, Playster has an impressive collection of entertainment, but this is only the beginning. Playster is not only continually updating its libraries as new blockbusters and bestsellers come out, but its developers are also always trying to improve its software and content.
With one simple click, you can connect to Playster. You do not need to worry about lengthy and cumbersome confirmation or activation processes. The service will also remember who you are, as well as your personal preferences. Which it will keep separate from other users' thanks to its one-of-a-kind 'Profiles' feature.
Playster not only has the most diverse entertainment collection available online, but it also tries its best to cater to every kind of taste and specification. A truly customized and unique experience is offered to all members through Playster's smart use of recommendations and playlists, which are seemingly constructed for every walk of life and all genres and tastes.
There is no other service like it on the market today. No other application that offers the same level of diverse content. Playster is the ultimate all-inclusive streaming service that so many of us have been seeking. A service that brings all forms of entertainment together for one low monthly price.
Last but not least, we should point out that Playster makes it a point of reading through as much feedback as possible, taking advice to heart and leaving genuine response comments to any and all concerns shared on their social media accounts. Whatever your questions may be, a devoted customer service team awaits your call and is ready to provide the best help possible.
Start your free trial today and explore just what Playster has to offer. We must say: It's hard to be disappointed by such an extensive and generous experience!