Are you a business owner who wants to keep up with the latest business strategies and developments in the business world? If so, there are plenty of blogs that will give you all the inspiration you need and provide you with all the information required to run your business in a much more professional manner. Below are some of the most popular business blogs you should be reading.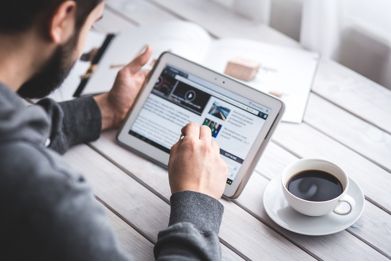 Forrester
Forrester has been providing solid business information for all kinds of business owners since 1983. It was one of the first organizations to embrace the internet and publish high quality content in a wide range of business fields including marketing, technology, and business strategies. Forrester is always ahead of the game and their market research services give business owners a greater insight into changes they make to their business now and the changes that will be required in the future.
Women on Business
In recent years more and more women have decided to start their own businesses. The Women on Business blog was created to meet this demand and publishes content that helps women who are starting out in the business world and existing businesswomen who want to keep up-to-date with the latest business news, tips and strategies.
Women on Business accepts articles from other business owners and the main categories in this blog include business women bloggers, business strategies, making a blog, technology, health and wellness, personal development, online business and project management.
Shoe Money
Shoe Money was set up by Jeremy Shoemaker in 2003. This blog has a readership of over 30,000 people and discusses everything to do with online marketing, running a business and much more. Shoe Money also investigates the latest business and marketing trends and looks at ways to benefit from these developments.
Quora
Quora aims to share knowledge with the whole world. It does this by allowing its members to ask all kinds of questions, including all types of business related questions. These questions are divided into different categories that include small businesses, business development, business ideas, business plans, business management and business strategies. Other people, including a wide range of business experts are then allowed to provide answers to these questions. Members can vote for their favorite answers and the most popular answers.
Entreprenuer.com
As the name suggests, this website deals with all things business. Regular business tips and useful advice is posted on the Entreprenuer.com blog every day. The most popular categories include leadership, growth strategies, marketing, technology, social media, finance, entrepreneurs, starting a business and franchises. This website lists its top trending posts and also includes events, magazines and how-to sections. Entrprenuer.com is available in a wide range of languages and it is available on iOS, Android and Kindle devices.
As you can see, there is no shortage of business advice on the internet. The blogs mentioned above can help almost every business owner, ranging from someone who is just starting out, to seasoned business professionals who have many decades of business experience.