I had a good question from @YesVictory who runs a computer tips and tricks blog about what I do after I publish a new article to help drive traffic to the article and promote it.  I thought about this and will share my exact step by step on what I do for each article that is published on DragonBlogger.com but you may be surprised to see that I actually don't do nearly as much as most people would think.  I am also not someone who spends more than 20 hours per week blogging, I only blog a few hours at night and in the very early morning hours and would rather spend my time writing articles than doing major promotion because with running 3 blogs it takes so much time to generate content if I spent too much time promoting I would have no time to create content.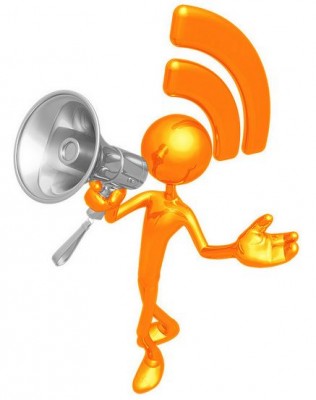 So as a general rule of thumb I follow the exact steps below when I publish a post on my blog and this pretty much sums up all the promotion I do for an individual article.
Promote the post on Twitter
I do this via the Feedburner Socialize plugin and don't need to retweet my articles manually except I may do it once or twice a day hours after the post goes live just as a refresher.
Promote the post on Facebook
I do this via NetworkedBlogs which auto sends the feed of my blog to my Facebook profile and my Facebook fan page. Again I don't have to manually promote on Facebook as my profile is already updated from this feed.
Submit the article to BlogEngage
BlogEngage is one of my highest sources of referral traffic and I actually am paying per month to submit my articles automatically via my feed.  This means I am not doing this manually for DragonBlogger.com but I still take the time to vote on my articles and other articles.  I also submit my articles manually on my poetry and personal blog still to BlogEngage.
Submit the article to Digg
Again, Digg now allows you to feed in your articles via RSS so I don't have to submit the articles to Digg manually anymore.
Submit the Article to StumbleUpon
I only do this on rare occasion and only 1 out of every 10 of my articles do I submit to StumbleUpon to avoid saturation.  StumbleUpon network will tend to ban or penalize users who only stumble their own content so I make sure I stumble and submit other articles fairly often as well.
I sometimes will submit an article to Sphinn, Reddit and other networks but my combined traffic from other submission networks is less than 1% of my total blog traffic so I do not spend much time submitting to these networks.  If I feel an article should be on all the networks I leverage OnlyWire to submit my article to all my article directories at once.  You can read more about onlywire and how I use the service.  I also recommend Social Marker which can help submit your article to many directories in a short time span.
Mostly though after an article goes live I will interact with my readers by responding to comments in a timely fashion and when I do promote my article on social networks I ask people to share their views, comment or provide feedback rather than just read the article to try to incite interaction.
CommentLuv and Comment Drops
I try to visit at least 3-5 blogs every day at night before I go to bed and read a few other articles leaving comments and feedback for the writer.  I really like blogs that use the CommentLuv plugin as I tend to leave more comments on these type of blogs than IntenseDebate or Disqus only blogs with no trackback.  I particularly don't like the default Blogspot comment system and everyone on a BlogSpot blog should be using CommentLuv for their readers.
Sometimes if I particularly want to promote a post I will schedule 1 update per day in Hootsuite every other day for that article for a week or two.  If I want the article to be promoted long term, I will log into Twaitter and set my article to promote every day at a set hour for the next 30, 60 or 90 days.  I also leverage the Tweet Old Post plugin which randomly reposts my articles on Twitter from my archives to generate traffic for some of my older posts.  I try not to publish an update but once every 2 hours to prevent overspamming, some sites can send out updates every 10-15 minutes for articles which can be too much in my opinion unless your site produces new articles every few hours.
I don't spend a lot of time promoting my content on social networks or article submission directories, this is why a low percentage (17% of my traffic comes from referral sites).  I do however take the time to visit and leave comments on other blogs for the interaction and courtesy.  I try to visit most people who leave a comment on my blog but I don't have time to accomplish this more than 50% of the time.  Mostly I let the search engines drive most traffic to my blog and this is why 65% of my traffic comes from Search Engines.  Making sure your posts are optimized for keywords and you are using something like All in One SEO Pack will help bring in more traffic to your articles than most social media promotions unless you have a massive social network anyway in my opinion.
-Dragon Blogger
I have been obsessed with computers, tech, gadgets and games since the early 1980's having grown up on the Commodore 64 and Amiga computers.
By day I work in the IT Security Industry and have been in IT for over 20 years. On my spare time I am a Vlogger, Blogger, Streamer, Gadget Reviewer, affiliate marketer, influencer and entertainer. I am also an avid movie fan, TV Show fan, Anime fan, video game fan and fan of trying anything and everything new.