Note: Are you one of the lucky people who solved the magical quill clues and got into the early access beta?  Find out when your emails may be sent on our Pottermore Welcome Email and Early Access Dates post and subscribe to our Pottermore RSS feed.
Many fans are heaving a heavy sigh with the release of Harry Potter and the Deathly Hallows Part 2 signaling the final chapter of the series. Grieve not – the saga of The Boy Who Lived is far from over thanks to the exciting magic children's book author J.K. Rowling is conjuring up! Rowling desires to give a grand thank you to her fans through her latest project known as Pottermore. Pottermore will offer long time readers the chance to relive the series in a medium unlike any other – the internet!
[youtube width="550″ height="343″]http://www.youtube.com/watch?v=i5DOKOt7ZF4[/youtube]
Details about Pottermore are mostly shrouded in mystery. Rowling has reached out to the well-known Harry Potter fan sites however and scattered clues. Even the name of the project was first released through a series of street coordinate clues on the sites that could be entered into secretstreetview.com to find out what Rowling's project would be called. As of now the only scrap of information she is offering is the perplexing riddle of "follow the owl."
On the Pottermore site, it states that registration will open up in October however the first one million visitors who are able to use their wits on July 31st will be able to help "put the final touches" on the website. Tidbits of what is to be found for those who will claim access to the site have been posted on the Pottermore blog and Twitter account. The most intriguing revelation however is that for the first time ever e-books of the entire series will be offered for purchase. Rowling had long boycotted the release of Harry Potter through e-books due to her love of printed text and worry of rampant piracy of her work.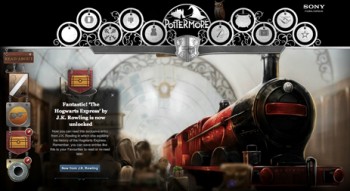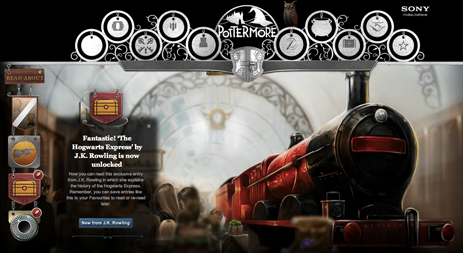 More juicy information was conveyed to panel attendees at the LeakyCon2011 convention. According to what was stated at the panel, vanity usernames will not be allowed and you have to choose from preselected ones due to child safety reasons. House sorting however looks way more interesting and will be done with a Rowling written personality test. Your answers will determine which house you are sorted into. Once you are properly placed, the homepage will change its décor to match the style that is appropriate for your house.
The LeakyCon2011 Pottermore panel also shared that some of the interactive parts of the site will be accessible through virtual money coined "galleons" of course. Galleons will buy you books, pets, and wands ‒ there will be 33,000 different wand combinations in total. All of your galleons will be stored in a virtual version of Gringotts Bank that you can easily check at any time to see how many you have.
What will make the experience even more interesting though, based on what the panel said, is that you can also access a chat room in your house commonroom and keep tabs on what your friends are doing as well. Your network can earn house points for their houses and there seems like a possibility of participating in wizard duels with each other.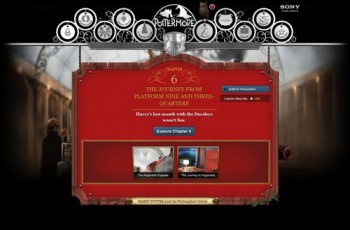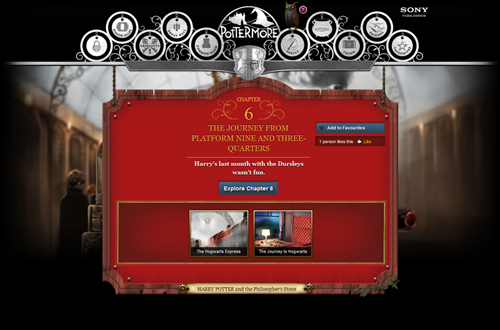 We at Dragonblogger will keep tabs on Pottermore and scour the net for the latest on it. Tune back in between July 31-Aug 1 to see what we find out when the gates start opening up to the first one million wise witches and wizards.
Subscribe to our Pottermore RSS feed for more breaking news.