DragonBlogger.com is now published on Google Currents and you can browse and find the site as a publication for your iPad, iPhone, Android phone or tablet just by browsing on Google Currents and searching for Dragon Blogger.
You can directly go to the website to get Dragon Blogger Technology for Google Currents with the direct URL but it is easier to search for it and add it from Google Currents itself.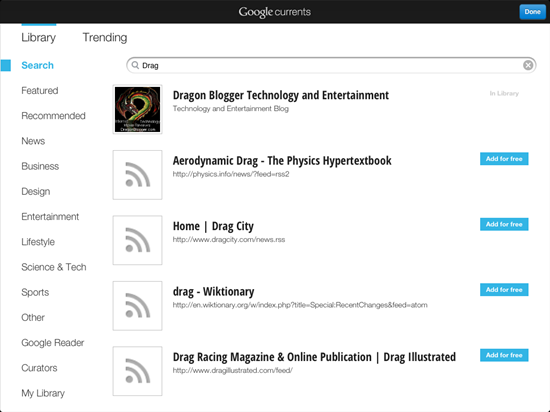 Once you see the Dragon Blogger Technology and Entertainment publication just click "Add for Free" and you will have a magazine like collection built for your mobile device.
This will include RSS feed content plus YouTube video content which contains training tutorials.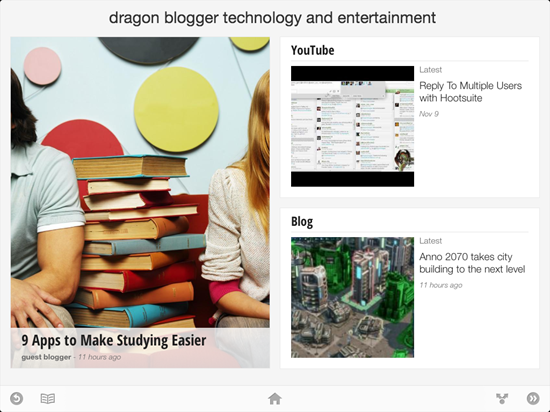 As a Technology and Entertainment blog some of the video's and articles will be broken up by Entertainment pieces too as is common in many portal type magazines/websites.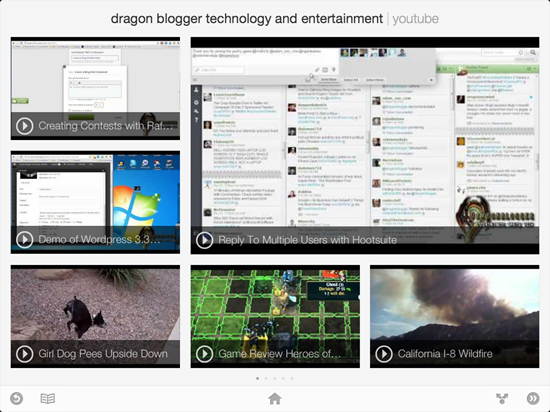 This is yet another media outlet to promote your website, and anyone can quickly and easily publish their blog to Google Currents by going to Google Currents Producer and linking your blog RSS Feed, Google Account and YouTube account.
Here is a quick tutorial on how to produce your blog on Google Currents:
[youtube width="550″ height="343″]http://www.youtube.com/watch?v=hvIVdaWovT8[/youtube]
Let me know what you think of the Currents publication, I wind up using it for everything from Macworld to Extreme Tech and find Google Currents very easy to use and a great way to get all of my website magazine content in one place for free.
-Dragon Blogger