I had been using MyLikes for about a year as a way to promote products on my social media accounts and earn in a pay per click type of fashion. The service has actually been pretty good originally, but the number of opps and earnings have declined a bit over the past few months for me. I decided though for the first time to try MyLikes as an advertiser and pay $20 into the system to promote an affiliate product I wanted to sell and see what kind of return on investment I could get.
First of all I decided to promote the Roku XDS box via my Amazon Affiliate, though the commission rate is only 4% from Amazon.com which equates to about $3.00 per sale, the fact that if anyone clicked on the link an Amazon.com cookie would be set in their browser and I would earn a commission from any purchase at all on Amazon.com while that cookie persisted. This made it seem like a good test and experiment and I paid $20 to MyLikes to start the campaign. To make my money go further I set my CPC rate at .15 cents per click, which is on the lower side but high enough that others would take the opp. I have seen rates as low as .08 cents CPC on some opps and wanted to stay with the recommended minimum price of .15 per click.
The good thing about MyLikes is you only use what you pay into the system, there is no danger of your campaign going "over" your clicks, your campaign pauses when your funding runs out (of course there still could be a balance if someone had so many clicks and you had to catch up and pay them all, but your campaign pauses when funding runs out and no new opps can be taken until a positive balance is reached).
MyLikes does a good job of showing you a summary of your campaign as well as breaking down every person who tweeted, Facebooked, Liked…etc.  You really can see that my campaign netted about 118 clicks and used $17.80 of my $20 I vested into the campaign.  Which is exactly a CPC of .15 cents, no tricks, no surprises at all.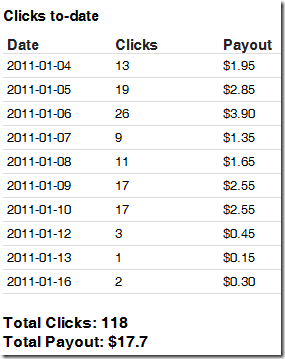 Looking at the summary of my campaign I can see that my advertisement had a pretty big audience: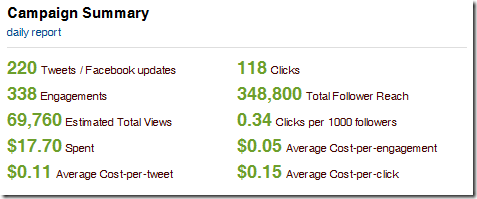 Overall my advertisement reached over 1/3 of a million people on Twitter, had 69,760 Pageviews and had an average cost of .11 per tweet .05 cents per engagement.  Ultimately though the campaign yielded me with only a single sale of the Roku XDS product I was promoting which turned out to be a $3 commission so the MyLikes campaign did not provide a good ROI for this product or advertisement campaign I ran.  I do think it could be an effective way to drive traffic to an eBook or product/service you are selling with your blog as the pageviews alone could help increase your audience.
-Dragon Blogger
I have been obsessed with computers, tech, gadgets and games since the early 1980's having grown up on the Commodore 64 and Amiga computers.
By day I work in the IT Security Industry and have been in IT for over 20 years. On my spare time I am a Vlogger, Blogger, Streamer, Gadget Reviewer, affiliate marketer, influencer and entertainer. I am also an avid movie fan, TV Show fan, Anime fan, video game fan and fan of trying anything and everything new.