UPDATE:  PROURLS is now defunct, the owner let the site expire and all the affiliate link prourls dot co is a corrupted and sold domain with spam links.  So you will have to use Geni.us which is my recommendation as the replacement and better alternative to Prourls.
So as many of you know I have used the EasyAzon plugin for WordPress, which helps with localizing affiliate links for Amazon for the various products we review, showcase and feature here.  But we also get a ton of traffic on our YouTube channel and more than the blog in fact, so when Prourls contacted me and told me about their service which helps create localized links for Amazon products and provides you with an automatic short link I thought this service to be too good to be true.
Prourls and How it Works
First what Prourls does is create "short links" like Bit.ly or TinyURL but this service is specific for building shortlinks to Amazon products, it uses your own custom affiliate tags and is able to generate the links and localize them by routing to a different Amazon store depending on the users (clickers) geographic location.  This means if a reader or viewer from Canada clicks on your Prourl shortlink for an Amazon product, they will route to the Amazon.ca store instead of Amazon.com giving them a higher incentive to purchase the product since it will be from their local Amazon store.
You have to already have signed up and become an affiliate with each and every Amazon affiliate store, this is a bit time consuming, but with Amazon you can sign up to each one from the Affiliate Dashboard, by selecting the alternate stores (locale) in the top right.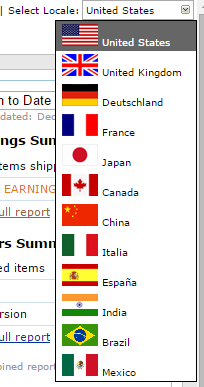 Make sure you create an account for every single Affiliate store. After, in Prourls to start with the service just sign up, and then go into your affiliate settings.  All you need to do is start filling out all your tags for your various Amazon Affiliates stores.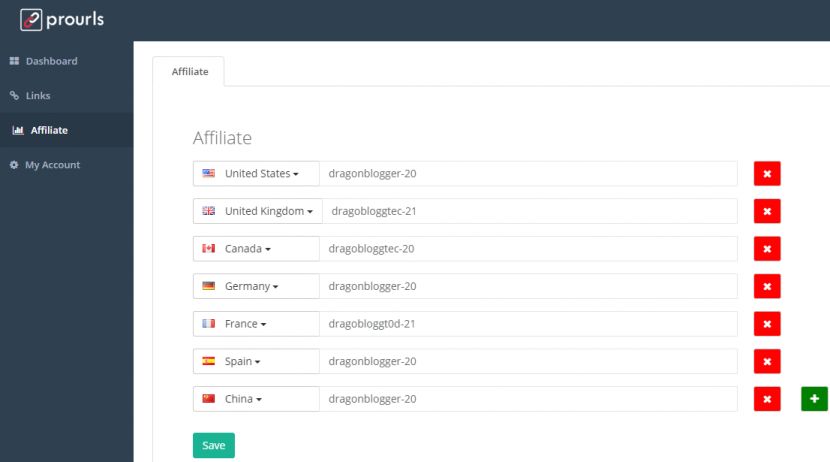 Now, the best way to know which stores are highest priority is to look at your analytics for your site or social media channels and pick the countries you get the most traffic from, this is if you don't want to setup localized affiliate links for all of them.  Also note, Amazon India only allows affiliates if you reside in India, so if you live in the US or another country you can't do Affiliate Localization from Amazon India.
After you setup your affiliates for all locale's you are ready to start building affiliate links.  Click on the links tab on the left menu, then click on Generate New Link.

Here all you have to do is list the product name you want to search for, or the specific product link for example, if you want to list a product 'query page' you can simply type Fallout 4, you can preview your links anytime by clicking on the preview box and showing the various locale links that will be the target endpoint.

You can see in the United States for Fallout 4 query, it ends up on Amazon with the query and my Amazon affiliate tag.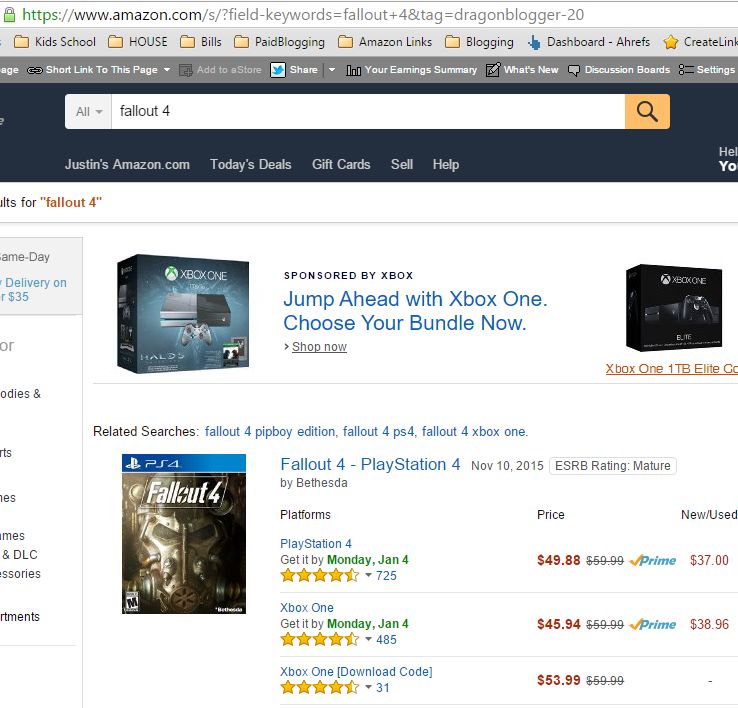 I tested the live links and all seem to be pretty good and intact, you just copy/paste your custom shortlink and share it wherever (Blog, YouTube, Social Media…etc) and you now have the ability to earn more affiliate income by opening up localized Amazon stores.
If you don't want to end up at a search page, you can go to a specific product page.  If you want the specific PlayStation 4 copy of Fallout 4 you can link the product URL page.  This will make the primary store page be the single product, but is still smart enough to make all other locales a "search page" since the URL won't ever be identical so it uses the product name as part of the search.
For example, this specific Fallout 4 page link

Will end up on this product page on Amazon.com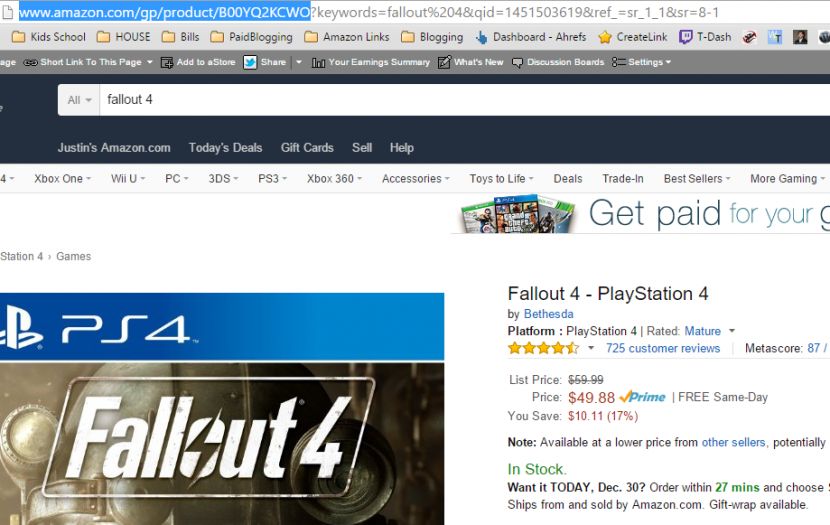 But end up on the search for Fallout 4 Page for Amazon.co.uk.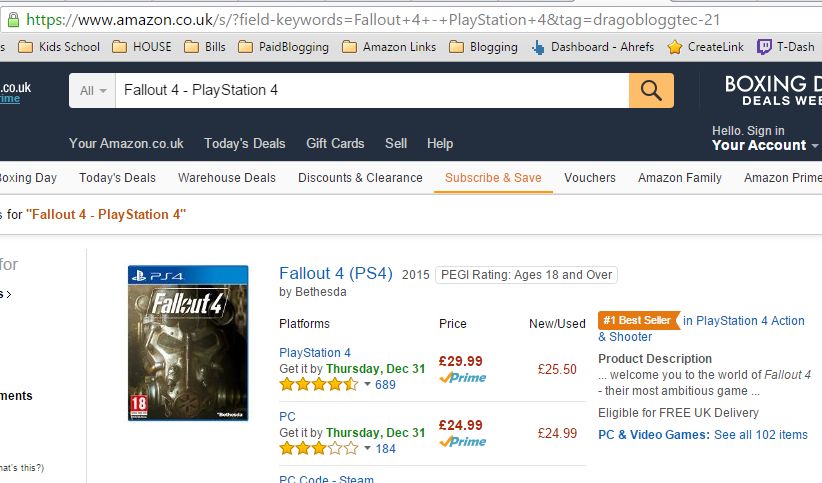 You can also go back in and edit links at any time, changing information.  Even better, you can customize the delivery page for each localization if you want within the link creation tool. So technically you can use this to make individual product page links for each localization but this is a bit of a manual step and takes the time to find and input every link for each localization.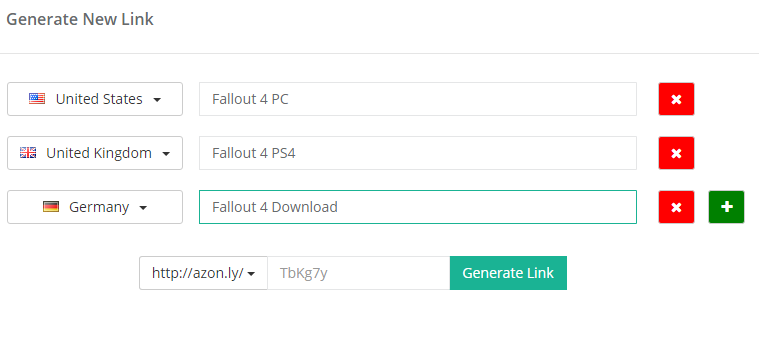 The flexibility of the tool is fantastic though, and overall within a few hours of using Prourls I have to tell you this tool is incredibly awesome if you are an Amazon affiliate.  The analytics of the tool are quite impressive as well when it comes to showing geographically who is clicking on your link and countries being reached.  All of my shared Prourl links were share on Social Media and not my blog, which clearly shows that around 30% of my traffic is from outside the US, this is potential traffic to be captured by non-US Amazon stores, but we shall see how the conversions add up over time.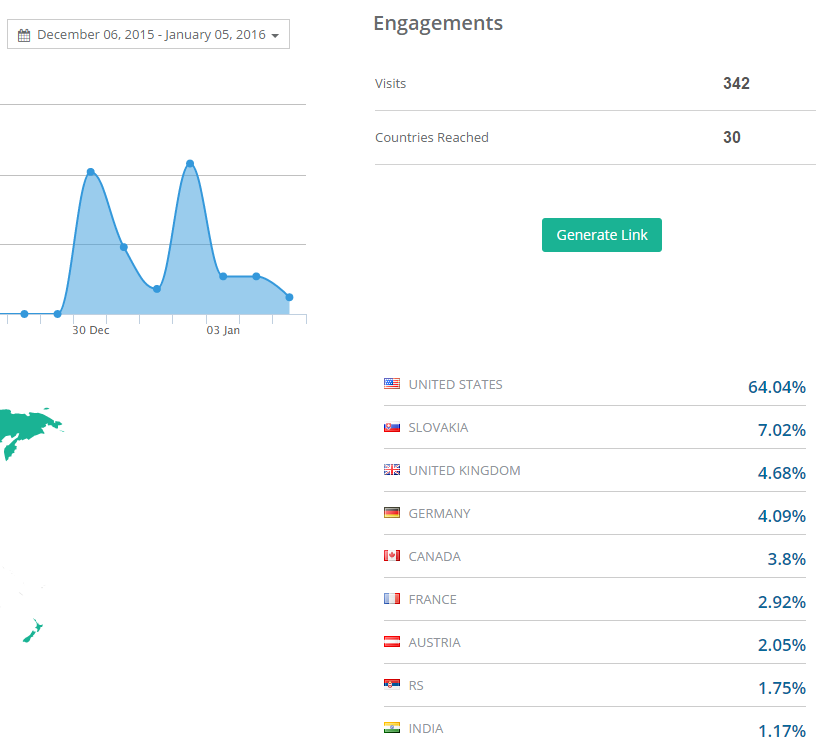 One thing lacking that you get with Bit.ly is that you can't customize the URI itself to create custom branded shortlinks, I like to prepend DB in front of a URI for example and create nicer looking Link URI's.  The other is that the link tracking analytics only capture source Country but they don't capture what medium the click came from, so knowing clicks were from Facebook, Twitter, DragonBlogger.com as "referrer" would have been important to know what the referrer of my clicks are.  This is something Prourls definitely needs to add as knowing the referrer source for bloggers who do a lot of sharing on social media, mailing lists and more will need to know which communication channels are leading to the clicks, not just what countries the clicks are coming from.
Other than that, I found Prourls for Amazon Affiliates to be a fantastic service that has some room for improvement but is off to a great start.  As with any smaller and newer service, there is always a concern that you go through building all these product links for the service to shut down a year later and all your links are orphaned or broken, and this is a risk you take with any service, but this service has value and as much as I love the EasyAzon Plugin for WordPress for it's ability to do the Affiliate Localization for Amazon in your posts, it doesn't help you when trying to create localized links on Social Media or other channels, and this is where Prourl comes in and currently doesn't cost anything at the moment, so take advantage of trying it!
This article is for reference only on a service that is now defunct, switch to Geni.us to maximize your Amazon affiliate marketing.