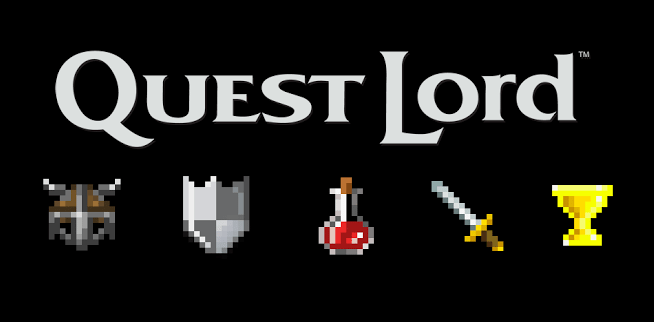 Hey there.  Do you remember those dungeon crawling games?  You know… those games where you navigate through a dungeon type atmosphere, killing evil monsters, finding treasures, avoiding traps, and saving the world.  Great examples of this style of games are Diablo and Ultima, but for those of us that have been fans of the dungeon crawler since the 90's, Might and Magic may have been our first experience with this type of game.  If you yearn for retro dungeon crawlers, yearn no more!  Questlord brings retro style artwork, RPG elements, and modern tablet gaming to bring you a nostalgic experience with a modern touch!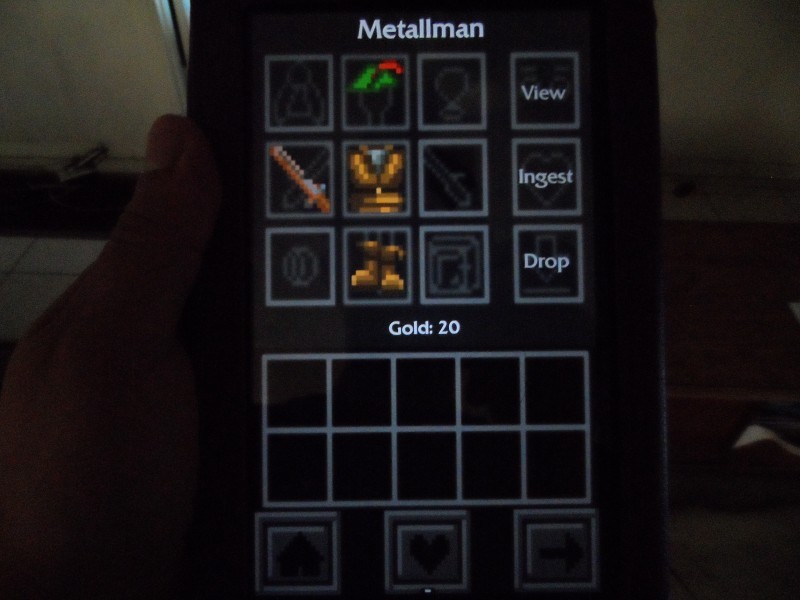 So…  what is QuestLord?  QuestLord is a turn based role playing dungeon crawling game available for the Android platform. At first glance, you can tell that the game is inspired by the classics.  It has a great retro feel and the graphics are pixelated and clearly influenced on those early dungeon crawlers.  If there is a game that is a close match visually, it would be Doom.  Anyways,  QuestLord has over 18 quests, 160 maps, over 100 Non Playable Characters (NPC) and 3 selectable heroes. You can currently get the game on the Amazon app store as well as the Google Play store.  So let's get into some of the play mechanics and visuals.
As previously mentioned, the game has a retro feel to it in both the audio and visuals.  Aside from a few sound effects and music in the background, the audio in the game is a big non factor.  Nothing too out of the ordinary for a retro feel, though, so I wouldn't put too much emphasis.  As for the looks, the pixelated scenery is something that you would find in Doom or one of the first Might and Magic games.  It definitely adds to the nostalgia effect you get while playing QuestLord.  You won't find any special visual effects or an outstanding musical score in QuestLord, but when you think about it, it's exactly what you would expect from a game inspired from years past.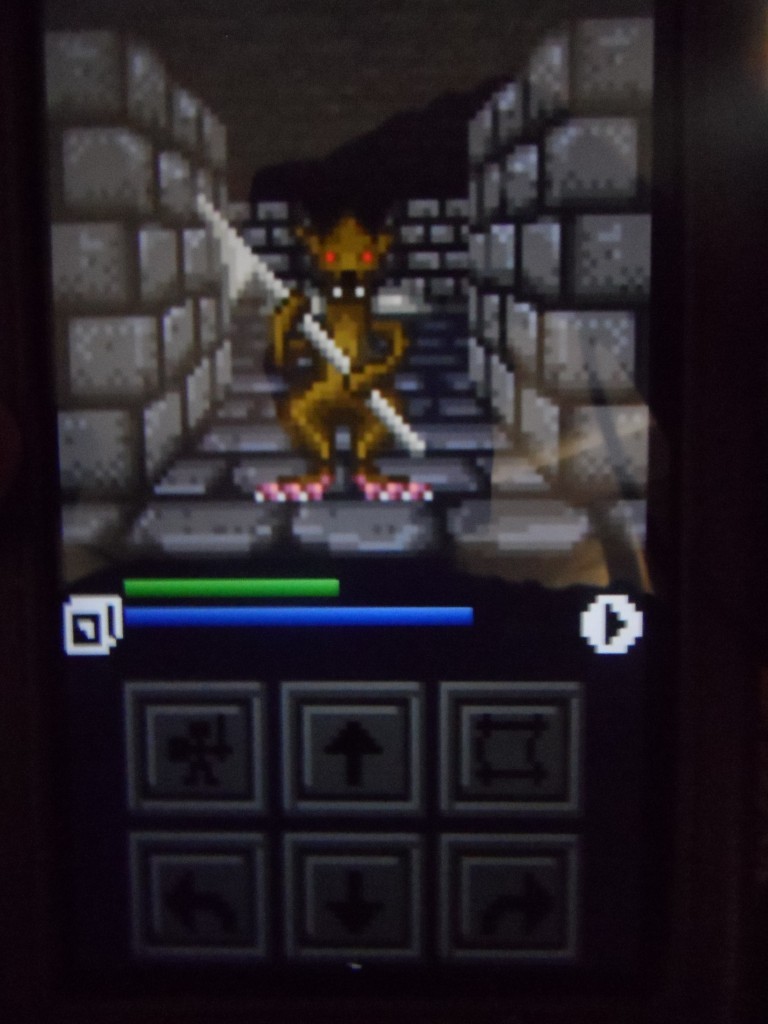 The gameplay is similar to that of a typical dungeon crawler, BUT with a slight twist.  Instead of point and click, you can tap the screen to command your character.  You can also cast magic spells and attack enemies by tapping and sliding your finger on the screen.  By adding these play mechanics to QuestLord, it breathes new life into an otherwise typical dungeon crawler.  It was neat to be able to swing my sword to attack a skeleton and it was cool to defend and use magic by using my fingers as opposed to clicking through menus.  Don't get me wrong, there still are menus where you can equip weapons, items, and magic, but by having the ability to attack and defend with your finger makes the game more interactive and less menu heavy.  That is a huge plus in QuestLord, especially since menu selections are a staple in classic dungeon crawlers!
If you are looking to relive those epic moment in a great dungeon crawl, look no further than QuestLord for the Kindle Fire.  With easy to use controls, retro look and feel, and all the great quests and maps, you'll find yourself right emmersed in one great game!  Later!