I often have readers or bloggers contact me via email, on Twitter and through Facebook who ask me WordPress or blogging related questions. When a blogger recently asked me how to embed a Google Friend Connect widget into their WordPress blog I thought nothing of it and simply explained how to create a text widget and cut/paste the code.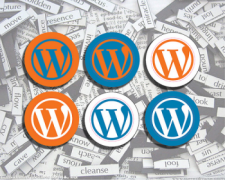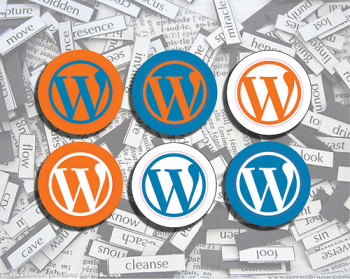 When the user told me that the code didn't work and just displayed gibberish and mentioned they were on a WordPress.com free hosted WordPress blog I realized the problem. WordPress.com blogs though they may be free are extremely restrictive in what you can add to them. You can't add plugins and you can't add custom script code widgets to free self hosted WordPress.com blogs.
They apparently strip out the entire <script> tag entirely and just leave you with garbled text.  This is of course is done for security reasons and to prevent malicious javascript or code from hosting malware or other harmful code in a website but this also prevents you from doing something so simple as hosting certain app widgets.  This is only a few of the limitations on a free wordpress.com blog but it is enough to get you thinking about how little control you actually have over your own site.
For literally $4 – $6 bucks a month (lower end if you prepay a full year) you can self host a WordPress blog and not have to worry about limitations on what you may want to add to your blog, though a cloud environment like WordPress.com theoretically has greater performance and stability than a shared Web hosting environment under load the flexiblity and options at your disposal are crucial.  You can't even easily AdSense widgetize a WordPress.com blog in sidebar if you can do it in a post at all (I haven't tried to see if script is stripped out of posts too in WordPress.com).
Bottom line if you want to Monetize your blogging efforts in any way, then pay the small up front fee and go with a self hosted WordPress blog, unless you truly just want a platform to write and just share personal thoughts not caring about such things (typically though as bloggers get more popular they can end up regretting not starting out with a self hosted WordPress platform).
I am not going to affiliate pitch you on any Domain and WordPress hosting solution, just going to tell you it is worth the investment.  There are many good hosting solution providers out there, just do a search for "best domain hosting" or some such.
For those who want to know who I use, I am currently hosted on HostMonster web hosting, and I do recommend them but if you host through them I would pay the extra $3 per month for the dedicated IP which can insulate your site from denial of service attacks that can occur against a shared IP address.
-Dragon Blogger