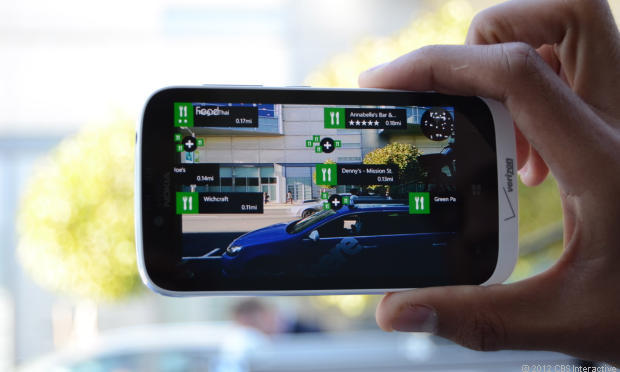 Nokia releases Livesight in update to HERE Maps, only available on Windows Phone 8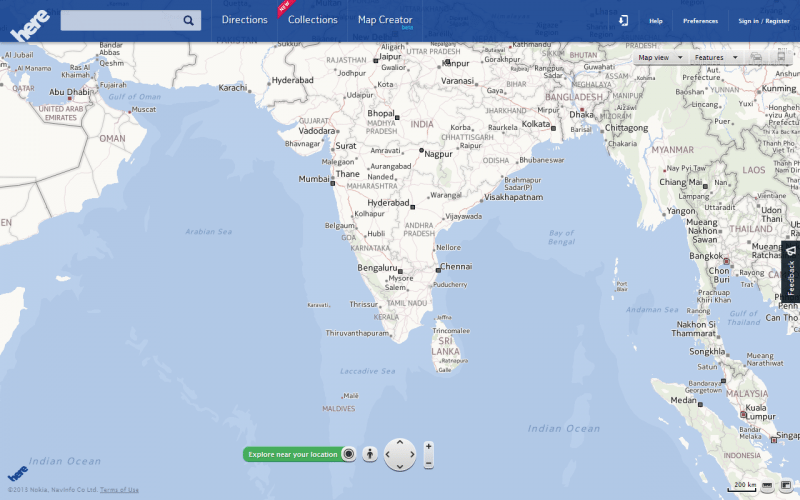 Around half a year ago, Nokia had promised an advanced version of its City Lens app, and has now delivered with an update for HERE Maps for Windows Phone 8 users called Livesight, using which you can explore local features like buildings, shops, reviews, addresses, phone numbers and practically everything of use Live! just by activating the Livesight mode, which automatically scans the servers for details about your current location.
HERE Maps is simply the renamed and newer version of Nokia Maps, on which millions of locations across the globe can be explored in detail, all the while collecting places of interest, routes to those places as well as specific addresses and transportation directions. Sharing all this with friends is extremely easy via social networks like Facebook, Google Plus and Twitter. Reviews and pics of your own can be posted, just like on Google Earth.
The most attractive feature of HERE Maps is offline access. Searching for locations on the map is very user-friendly, and all the entries with the same name are listed, allowing you to click through and find out which one you are actually looking for. Some allowance is made for misspellings too.
Nokia's HERE Maps is fully functional on almost all Windows PCs and Macs with updated Firefox, Chrome or Internet Explorer browsers, provided JavaScript is enabled, along with smart-phones and Tablet PCs.
On any Nokia Lumia or Windows Phone device, the Nokia Maps app can be used to directly access HERE Maps, while on others like Android, iOS or Windows 8, web browsers can serve the purpose on accessing 'here.com'
Map, 3D, Satellite, Terrain and Community views are available for your selection, including street-view for live navigation. Public transportation services are accessible very conveniently for several places. A simple set of on screen, mouse or keyboard controls can be used to navigate through HERE Maps so that your choice of device won't prevent you from maximizing the HERE experience.
As with any mapping application, omissions, changes and errors are bound to pop up from time to time, and can be reported very easily while navigation. Any of 13 currently available languages can be selected based on your convenience. The user's current IP is used to start at a default location on the Map. Since Internet access is not always based on your current geographic location, the default Map location can be modified quite easily.
Please share your thoughts about cellular data services and Nokia's HERE Maps via comments below.
I'm a Generalist Researcher working on a Theory of Reality, Horticulturist, Blogger, Natural Systems Analyst and Amateur Architect