Liquid Cooling and Fan Capabilities
On the top of this case, if we peel back the mesh filter like a banana we find a bunch of little vents or holes.  This is so that you install a combination of either 3 x 140mm fans or 3 x 120mm fans or 2 x 200mm fans.  If you would prefer to use a liquid cooling you unit, you can chose a 360mm radiator or 280mm radiator.  You can kind of mix and match that combination.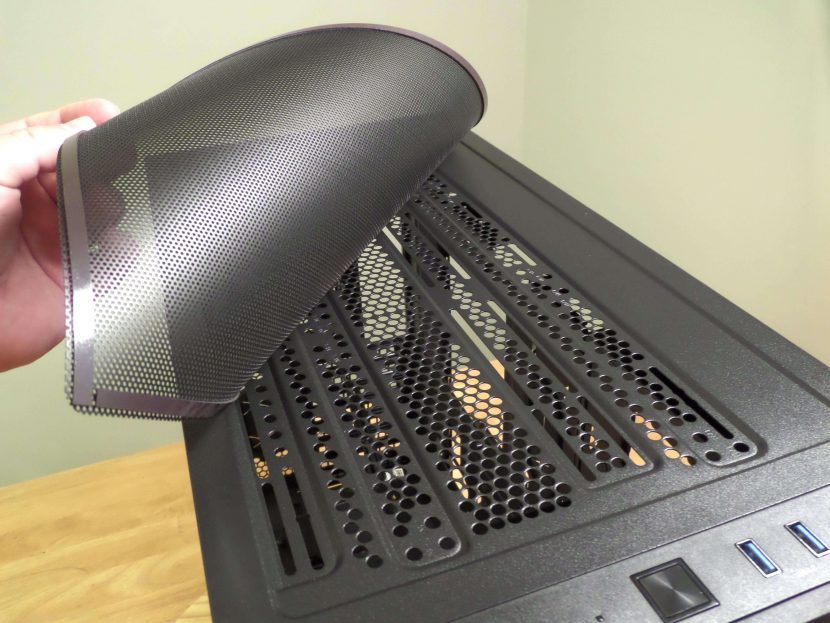 Along the front of the case, we can install another liquid cooling unit as well.  Removing the front panel (which is not needed for liquid cooling) shows the single lonely 120mm fan, but it shows just how much room you have to work with.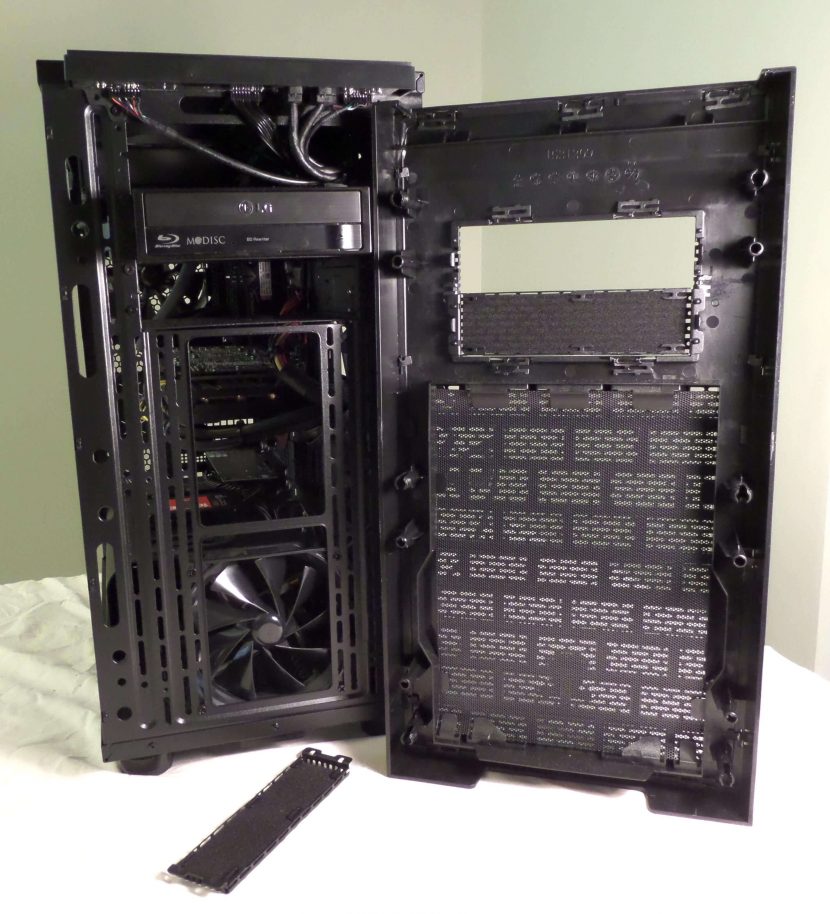 The front can house a 280mm radiator or a 360mm radiator though you will need to remove the drive cage to fit them in and in some cases depending on the size, the 5.25" bays as well.  If you are not a fan of liquid cooling, or just don't want one in the front, you can also install either 2 x 120mm fans or 2 x 140mm fans or 1 large 200mm fan.
If you notice on the front panel I removed, there is a filter as well.  This case has many filters; each can be removed and washed. This one at first I thought was not removable but actually it is.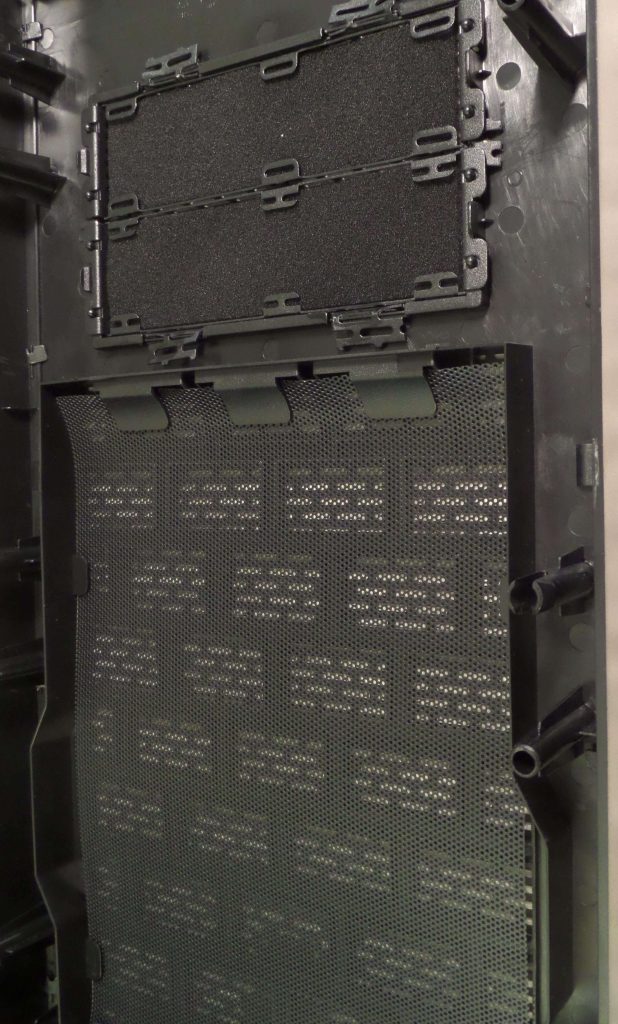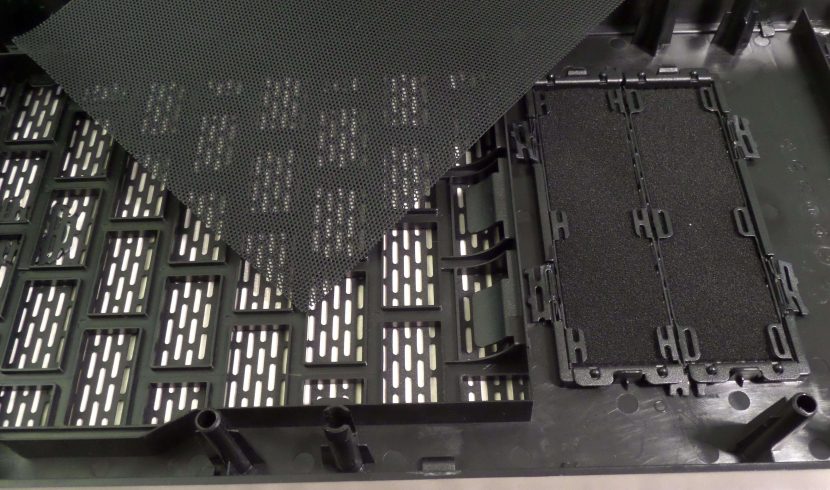 Yup even the 5.25" bay covers can be removed and washed.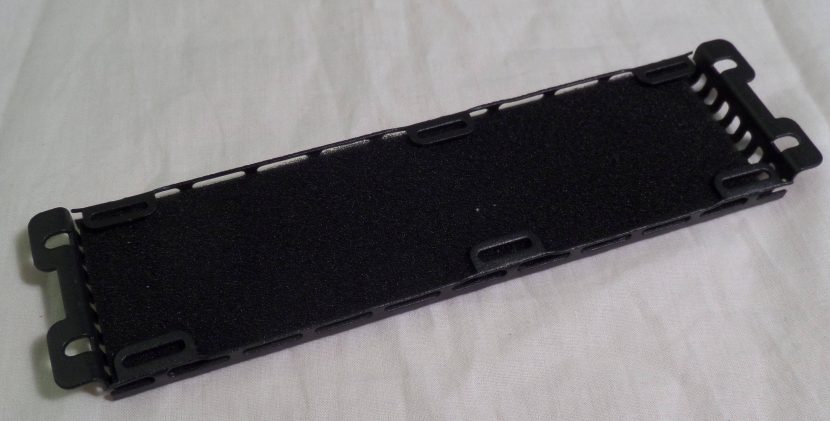 Coming around the bottom of the case, we see that it has a huge one, filter I mean.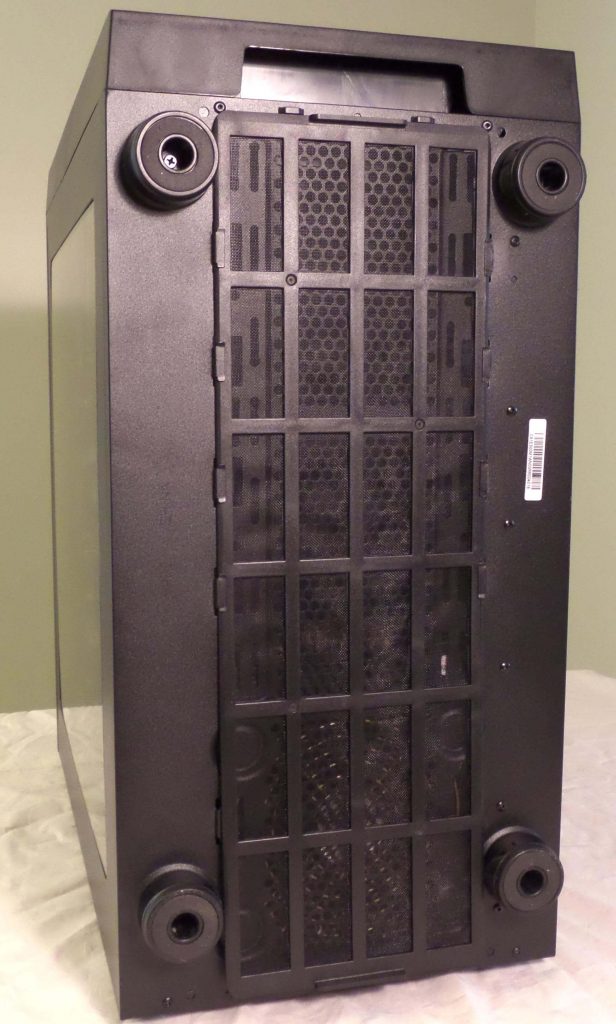 Yup, it is also removable and washable.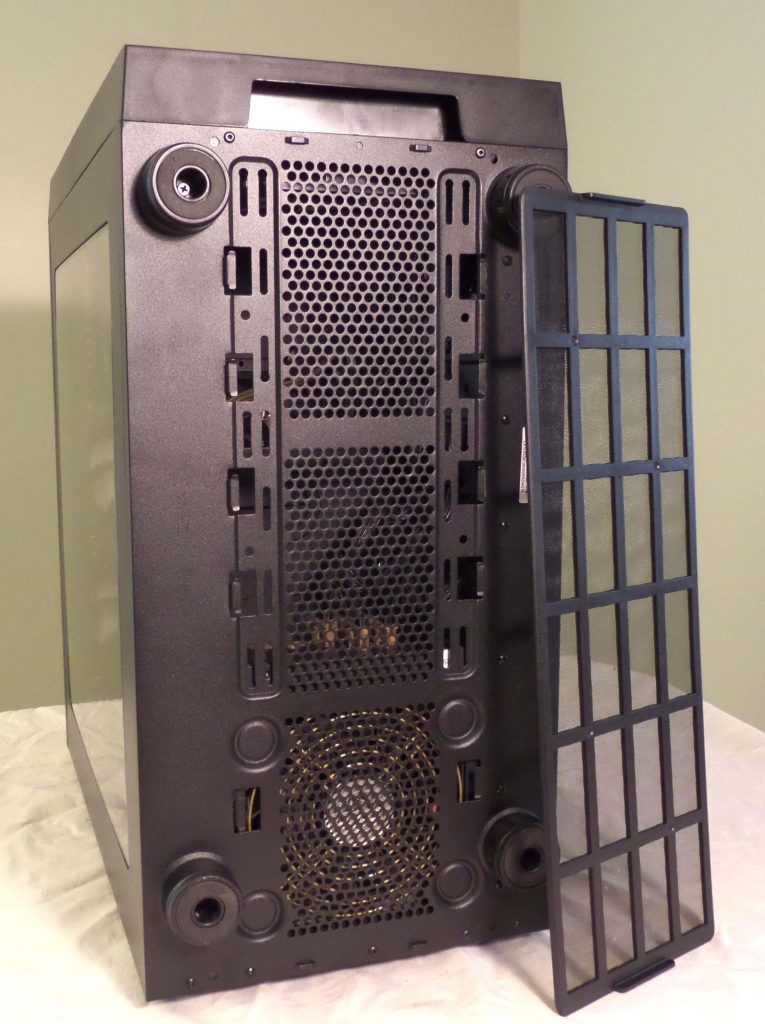 You will notice there is on this picture already a power supply installed, it did not come with one installed, though I had forgotten to take a picture of it during my unboxing and discovery, so I put one in afterwards.
The filter on the bottom, aside for being for the power supply, provides a filter for a potential liquid cooling unit along the bottom of the case, towards the front as well.
The bottom of this case can take a liquid cooling unit that is 120mm or 140mm, or if you prefer fans can either take 2 x 120mm or 2 x 140mm fans.
I was going to come up with a diagram for you of how the radiators fit, but it turns out Thermaltake has already done this, so rather than reinventing the wheel, here you go.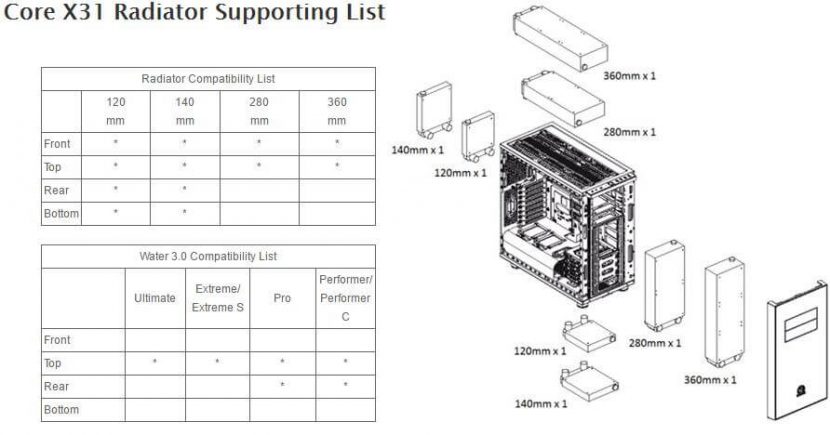 They also created one for the fans as well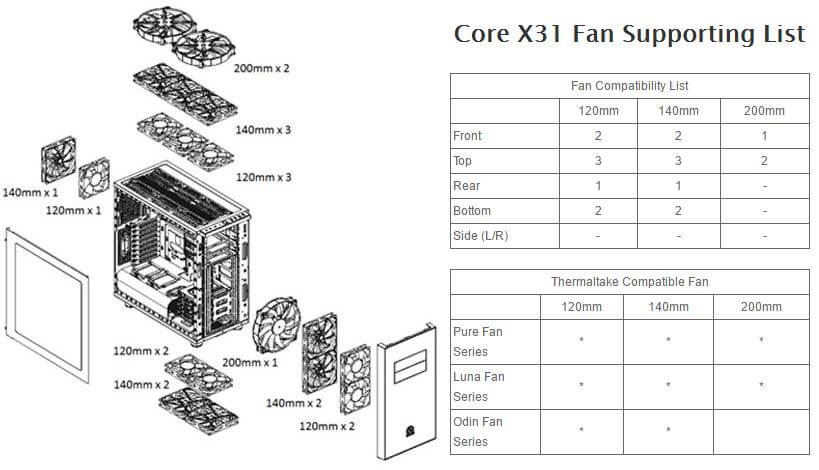 Just in case you prefer to go with their recommend radiators and fans listed in the diagrams, I will list them below so that you can check them out on Amazon.
Liquid Cooling Units
Thermaltake Water 3.0 Ultimate 360mm
Thermaltake Water 3.0 Extreme S 240mm
Thermaltake Water 3.0 Performer C 120mm
Thermaltake Water 3.0 Extreme 240mm
Fans
On the bottom, some of you might thing that you will not have enough room to properly ventilate your system with fans on the bottom or even for the power supply but actually there is more than enough room.  The case comes with some pretty tall feet.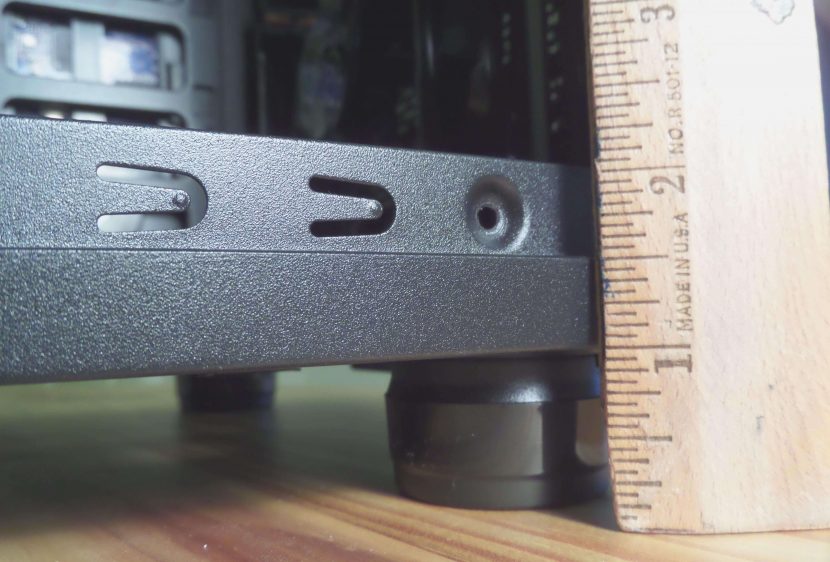 So all this talk of the case but how well will it work on a build.
I have spent many years in the PC boutique name space as Product Development Engineer for Alienware and later Dell through Alienware's acquisition and finally Velocity Micro. During these years I spent my time developing new configurations, products and technologies with companies such as AMD, Asus, Intel, Microsoft, NVIDIA and more. The Arts, Gaming, New & Old technologies drive my interests and passion. Now as my day job, I am an IT Manager but doing reviews on my time and my dime.