How to build inside of the case
In this section, I completely focus on how to build inside of the Thermaltake Core X31.
Here is the list of parts I used in this build
In this first video I teach you how to build a PC inside this case, though it is a universal lesson.  If you don't know how to build a PC you may want to check it out, and if you do you might learn something or maybe throw some advice my way.
In that video, I went over the complete build, showing you how to install a CPU, the Intel Core i7 5930K onto the EVGA X99 Classified motherboard.  I also go on to show you how to install 16Gigs of Kingston HyperX Predator 3000Mhz DDR4 RAM HX430C15PB2K4 then installing all of this into the case along with the Sapphire Nitro R9 390 8Gig video card then installing the Samsung 850 500GB SSD and the Patriot Ignite 480GB SSD a Hitachi mechanical drive and the Cooler Master Silent Pro Gold 1200Watt.  I even installed the LG Bluray burner.
If you noticed in this video I also went over how to remove the drive cage and its base.  Later in the video I also show you how to use the drive trays in that cage to install 3 drives on the back of the motherboard tray.
Now on to the 2nd part of the build.
In this video I continue installing the SSD's and the Arctic Freezer Liquid 240mm CPU Liquid Cooler using some Thermal Grizzly Kryonaut thermal paste for the CPU.
One thing I found is while I was able to install it the liquid cooling unit, I was not able to install it how Thermaltake recommended.
The reason for this can easily be found by looking at their certified liquid cooling units, they are all 2 fan units and the Arctic was a 4 fan unit.  Again it fit and cools extremely well, but it was off to the left sitting on top of the memory.  Another thing that occurred is since the Arctic Liquid Freezer 240mm comes with rounded screws, the top mesh filter bulges out a tiny bit, nothing bad, but I notice.  If your liquid cooling unit comes with rounded screws, you may want to go to your local hardware shop and see if you can get flat head ones.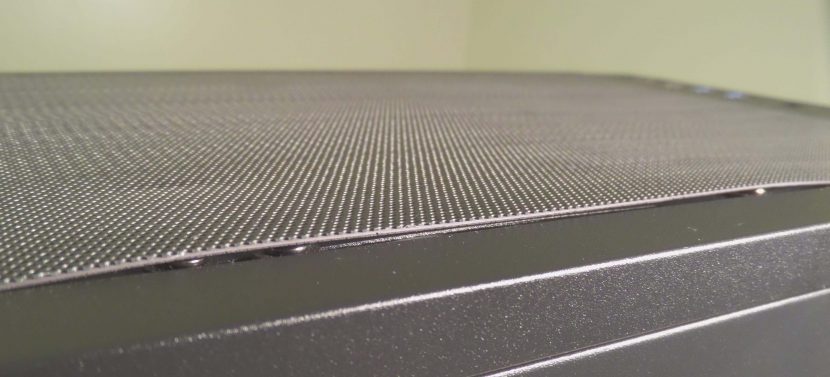 Looking inside the case, up where the liquid cooling unit is attached where we can see how it sits right on top of the memory.  If you use a radiator that has less fans, or is thinner it would fit as they preferred, but I really do like the Arctic Freezer Liquid 240mm, so I made sure it fit.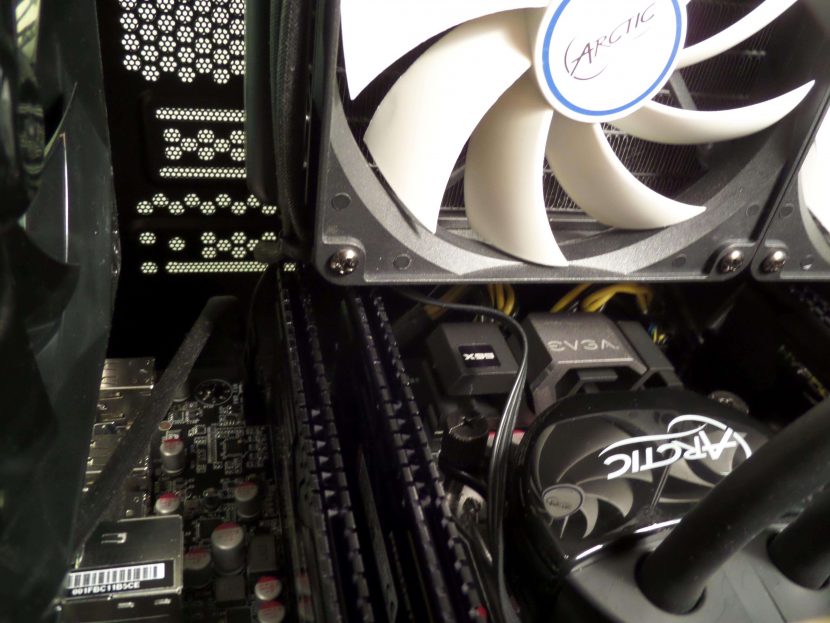 So aside from the build, I also made a video on how to cable it.
If you remember, I installed hard drives and SSD' s on the back of the cable, to add to that a mess of cables, but Thermaltake though of that too.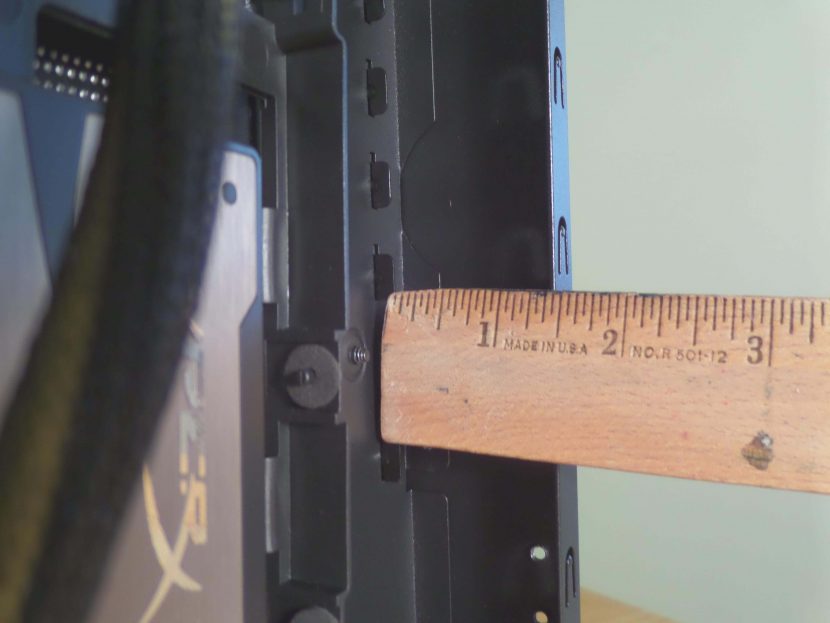 They provide almost an inch and a half of space on the back of the case.  Remember I mentioned earlier in the review that the left of the case was a bit wide, well that's the reason they did that.
Another thing I mentioned in the video, that I need to call out that I found great was the fact the rear of the case, where you screw PCI-E cards in.  Almost every case (I only say almost, because I am not totally sure if I have seen this before) I have ever built in has the frame of the case coming from the top to the bottom, with no regard to the fact that people will use a screw driver to screw in the cards.  Thermaltake even though of that and offered a angled section so you can use a screw driver there.  Genius, pure genius in my opinion.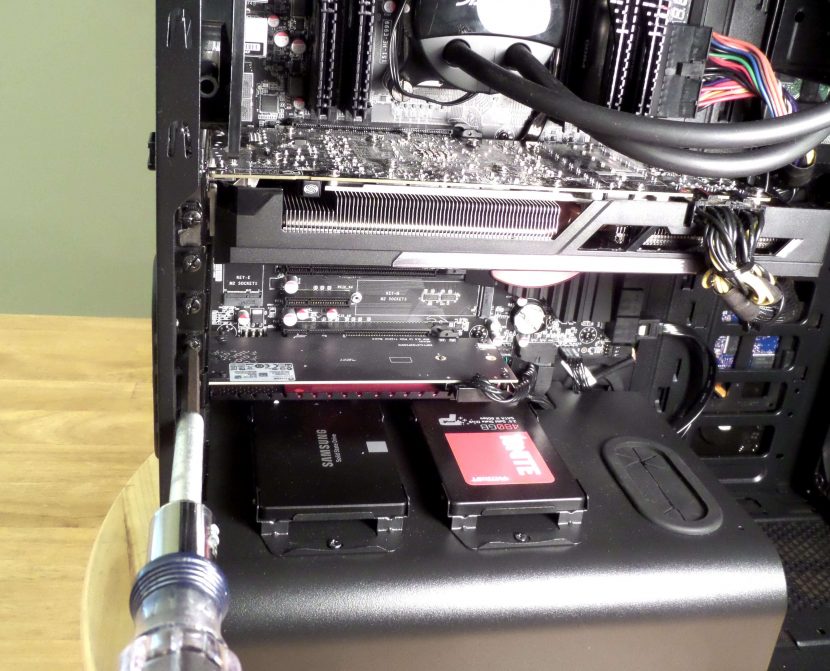 I know I ended the video saying that I did not want to bore you with how I made everything neat, but I did want to show you the fully built system, check it out.
I have spent many years in the PC boutique name space as Product Development Engineer for Alienware and later Dell through Alienware's acquisition and finally Velocity Micro. During these years I spent my time developing new configurations, products and technologies with companies such as AMD, Asus, Intel, Microsoft, NVIDIA and more. The Arts, Gaming, New & Old technologies drive my interests and passion. Now as my day job, I am an IT Manager but doing reviews on my time and my dime.