What is a VPN and why you need one?
A VPN–or Virtual Private Network–"is a computer network that is layered on top of an underlying computer network. The private nature of a VPN means that the data travelling over the VPN is not generally visible to, or is encapsulated from, the underlying network traffic."
VPNs are great for people who work out of a home office–if they own a business that functions with several employees, or if two or more devices used to connect to two or more different networks are owned, they would want to log into one network for safety and privacy, with all of the connections to behave as if they function as one network. Think about it: should you be a business owner with many employees, you may or may not have a service that each of them can log into, and should you or an employee work away from office, or travel, it'd be convenient to be able to connect to your network, giving the option to work away from the office, itself. This is where a VPN comes in handy.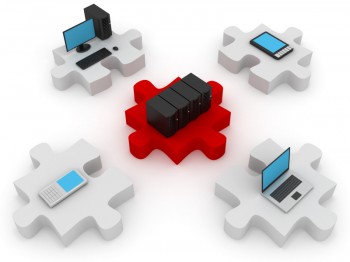 iVPN is a VPN service provider whom software hosts various security protocols, offering users of their services a layer of "anonymity" while the user is online, and separates them between the servers they use to connect to the internet. With iVPN, you will have the ability to function as a private network, in any public network, using your own customized remote location settings. One of the best parts of functioning on a VPN is that you can connect all of your devices–securely–to one network.
iVPN services allows you to "connect" all of your devices safely and securely
From file transfers, to being able to print from multiple devices–even using your VPN to access your mobile desktop without the need to high-tech or dedicated IT software. VPN securely "tunnels" your internet connection, so that no one can intercept your private information that you transmit online. If you are one of the many people who need to send private, confidential information online–then you understand the importance of using a VPN network.
Privacy Taken Seriously
iVPN was "founded in 2009 by a group of information security professionals who are bound by a passion for promoting privacy as a fundamental right in modern day society. The iVPN team proudly offers a high level of expertise gained through decades of professional experience in securing information assets."
Logging into iVPN is as simple as choosing which portal to use – Set up/Installation
First things first – I had to choose which Open VPN installer to use. Since I am operating on a Windows 7 system, I chose the appropriate installer.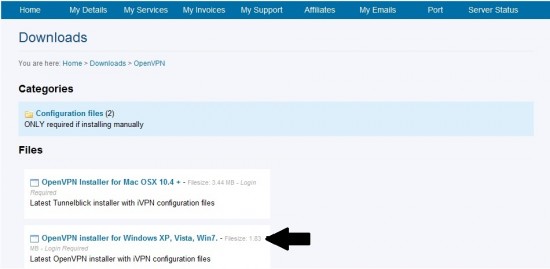 Once downloaded, you will have to "double click" or "right click" the iVPN icon to begin the set-up process.
When the Windows screen for the iVPN installer (set up Wizard) pops up, click "I Agree" to begin the installation process. The space required for the software to be stored is only a small 4.5MB.
Installed in less than 1 min*.
Click Install to install the OpenVPN TAP driver (OpenVPN is an advanced open source VPN solution backed by the company 'OpenVPN technologies' and which is now the de-facto standard in the open source networking space. It uses uses the mature SSL/TLS encryption protocols).
Once installed, you will have the option to choose to log into your VPN automatically. Should you log in automatically, you'd have to type in your credentials, and thereafter, it is as easy as opening your VPN software and connecting to one of their secured servers. iVPN uses encryption protocols to prevent data from being stolen or intercepted during transmission. You connect to the server that iVPN provides instead of connecting to the server you retrieve your information from. Say for instance–if you were somewhere your internet traffic to a particular website was being censored–you will still be able to retrieve the information or content that is being censored.
What I truly liked about using the service was that it also protects you from your internet traffic from being decoded by those individuals who "snoop" to view your online activities and this is especially useful if you are in an area where you have to use an open public network. Just connect to your VPN and you are safe and secure. A really great thing about a VPN is that users ip address won't be tracked, and it helps to keep away sites who use advertisers or any other intrusive services that are used to track users information. A VPN will allow you to use these websites and their services without worrying about revealing your actual IP addresses.
After trying out the service, I got to thinking…would I use a computer to get online without also using a computer with antivirus software? No. So, why wouldn't I use a VPN to connect to the internet? I have to admit, once I got used to functioning on the VPN–I wonder how I ever got along without one.
I know. All this just sounds great! But how much does it cost?
As with any really worthy and invaluable service, it will most certainly come at a cost. At first, I was concerned about just how much it would cost me after using the trial software  and wanted to purchase iVPN service for myself – I was shocked – one month of the service only costs $20; however, if you choose to use iVPN one-year plan it will only cost you $100 A YEAR!
A seriously fantastic deal. Now, I will let you know how you can use iVPN.net VPN services for 6 months, free.
Ready? Wait for it…Now I'm going to tell you just how you can get six months FREE, just for commenting below! No kidding!
Here at Dragonblogger, we are prepared to giveaway to one reader of this article six months of iVPN.net VPN service–a $70 value–for free.  The contest will begin July 1, 2011 and last for 14 days (contest ends July 14, 2011 @11:59 pm). Thereafter, one winner will be selected from the comments using Random.org on July 14th, and will be contacted by email. All you have to do is just comment. It would be nice if you can also follow @dragonbloggers on Twitter and "like" dragonbloggertech on Facebook.
So what are you waiting for? Let the contest begin!
Image credit: VPN
iVPN.net product descriptions are from iVPN.net
**UPDATE! 07/15/2011 **
The contest is now closed. On July 1, 2011 we here at Dragonblogger.com announced that we are giving away 6 months free iVPN.net service to one of you who left a comment on this article. We had a total of 12 entrants and I entered the user names in a graph by order of the comments here: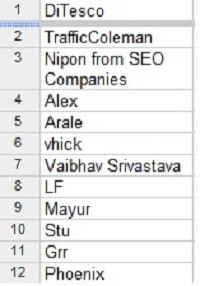 Then by using the Random.org number generator system, I entered the numbers into the randomized selection process for the resulting winning number: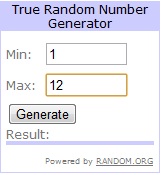 Random.org is a free and very convenient service that allows you to make fair and random choices for contest entrants. After entering the MAX number of comments (12) the result number generated was '1.'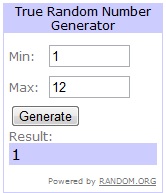 The winner for the 6 months free iVPN.net is DiTesco of iBlogZone.com! DiTesco will be notified via email with instructions on how to claim 6 months free iVPN.net services, as stated in the above contest article! Thanks to everyone for commenting and keep your eye out for more contest opportunities featured on Dragonblogger.com!
**IMPORTANT NOTE FOR VISTA AND WINDOWS 7 USERS: On Windows Vista and Windows 7, you will need to run the "Open VPN-GUI" with administrator privileges, so that it can add routes to the routing table that are pulled from the Open VPN server. By default the shortcuts created by the iVPN installer (in the start menu and on the desktop) will request administrator permissions, however, if you create new shortcuts you must right-click on theshortcut and select "Run as administrator"**