If you follow the Dragon Blogger Newsletter then you will notice that I switched from SimplyCast to SendinBlue in recent months in part because SimplyCast was costing me $47 per month and was simply too steep for my mailing list with me having over 11,000+ mailing list subscribers.  SendinBlue offered dramatically cheaper rates and promised they could meet or deliver my current requirements and I decided to give them a review and so far I like SendInBlue for email campaigns enough that I am sticking with them.
If you haven't yet, read my Review of SendInBlue Part 1, which showcases the start up and just how inexpensive SendInBlue is compared to other mail campaign providers.
This review of SendinBlue focuses solely on the campaign reporting and how you analyze the data after you sent a recent mailing list campaign.
So after you send your first campaign newsletter, give it some time before you start analyzing results, I would say a good 48 – 72 hours to make sure everyone who would have checked email has checked it, then go over to the campaign dashboard.

Here you get basic overview stats for your campaign, the total # in list it was sent to, the number of people who opened the email and read it (in blue and with %) and the total number of people who clicked on something in your newsletter.  It also shows the % of people who unsubscribed too.  Remember these are % of total subscribers, not total total of just openers.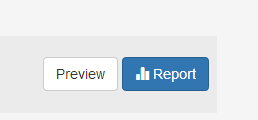 Clicking on the Report button is where the analytics and information really begins.

On the main screen of reports, you see a better breakdown of the summary metrics and more details.
Unsubscribes are automatically left as part of your list, but will receive no future emails EVER.  You can never re-add them to the list by accident and can only opt them back in by manually removing them from the blacklist, this requires that you have their acceptance and approval to re-subscribe to comply with CAN-SPAM act.
You get a nice breakdown of email domains for your subcribers and specific metrics for the various domains.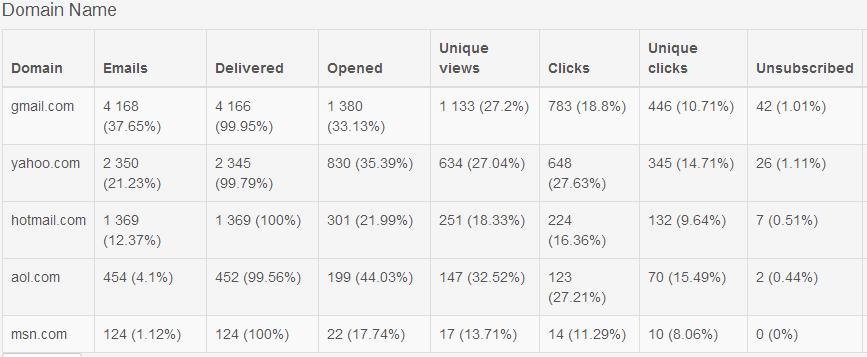 You also get specific link click tracking from your email campaign as well.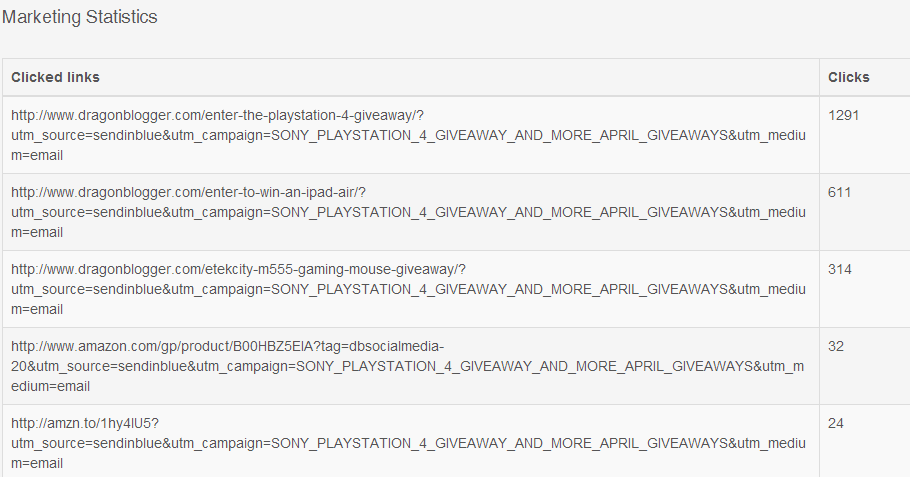 But to me the best part is clicking on the heat map button, which shows a graphical overview of your email campaign and exactly where the clicks are made.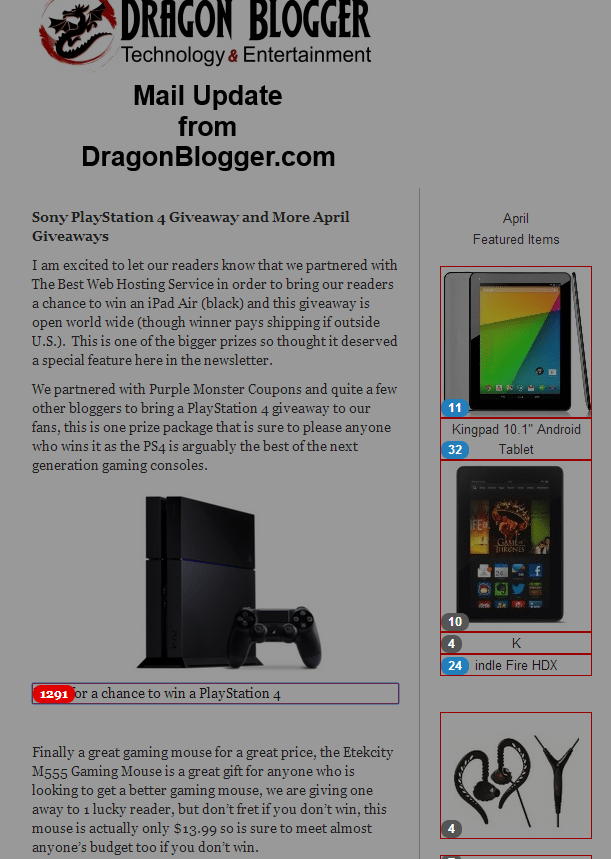 This is a great way to show you where people are clicking, which ads if you have any are generating clicks and an give you ideas on what types of text/words are driving the clicks as well as placement in the email newsletter itself.  It should be no surprise that an email campaign about the PlayStation 4 giveaway the link to enter is the one that drives the most clicks and as a result of this newsletter campaign I had a 1 day surge of +1300 unique visits to my blog as a result of this one newsletter going out.
To show you what that translated to, I mostly earn from AdSense on my blog, so the day that this newsletter went out it drove a spike in AdSense earnings too that day bringing it well above average just from the clicks being driven to my site.

There is more to the drill down lists of who opened, clicked, subscribed but these screen shots show individual emails and names so not including those in this review, but you can see so far what is available.
SendinBlue is not without needed features, and it still lags behind other platforms when it comes to automated social media integration and sharing with separate tracking for the campaigns that go out on Twitter/Facebook and such.  But if your focus is on email and you already broadcast to Social Media this is a nice to have but not required for the benefit and the unbelievable price you get for running email marketing campaigns.  SendinBlue also runs text message campaigns as well but that was not scoped in this review of the platform.