I hadn't heard of Tomoson until just a few months ago when they reached out to me and invited me to try the service and the premise is simple.  You will be compensated to do honest and accurate product reviews and help raise brand awareness for the brands that you are paired with.  You get to pick and choose which brands you want to work with and which products you want to review.  You sign up, set how much you are willing to perform reviews for (you set your price) and then you apply for products to review and in most cases you are given a product to review and can host a giveaway to give a product away to one of your sites fans.  This is a win/win for both the blogger and the brand if the blogger is influential enough and can help raise their awareness.

So Tomoson right now only had a few brands in the system and I applied for reviewing a few products to see what everything entails, this review article will take you through the setup of my account on Tomoson as well as bidding for opps and the amount of work it took to complete a review and how hosting the giveaway works.  Tomoson promises a 15 day payout from when the final review is published which is a quicker payout than most NET30 or NET45 systems too.
So signing up for Tomoson is easy you just register and start listing your properties and connecting your social accounts.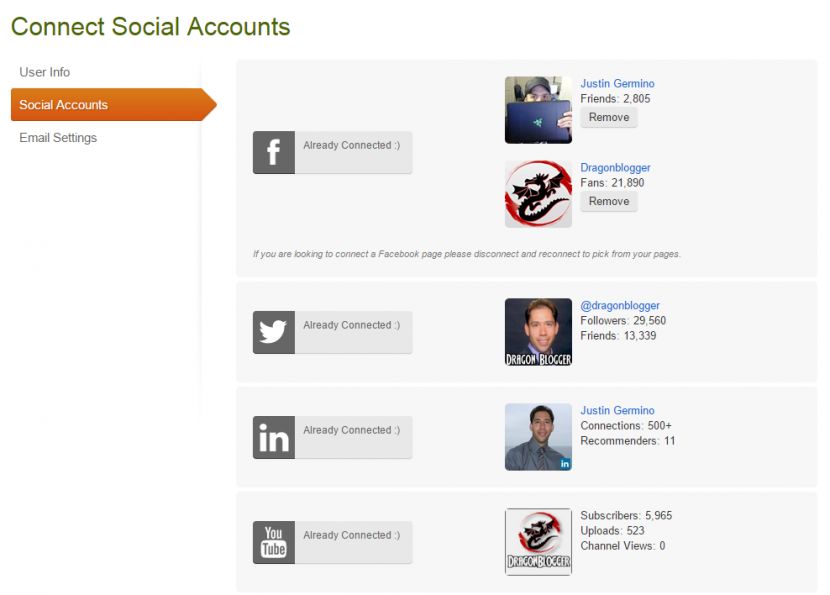 After listing your properties you are ready to start looking for brands to work with on either reviews, giveaways or both.  You log into Tomoson and click on Find Products, then you have a browse and product selection to the left.  Clearly you can see they are more leaning toward personal and mommy bloggers, by default but if you click on view all categories you will start seeing some categories of topics for other types of blogs.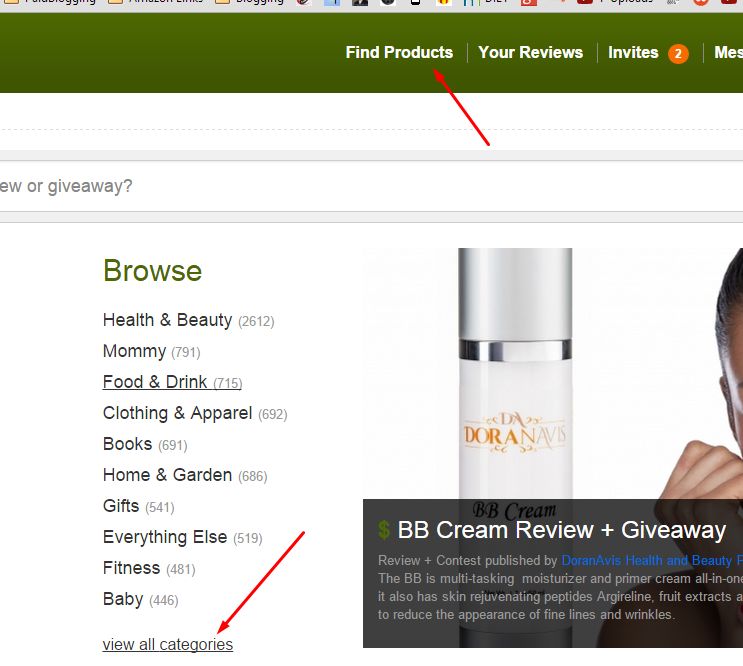 They have a sizeable collection of categories in the all category list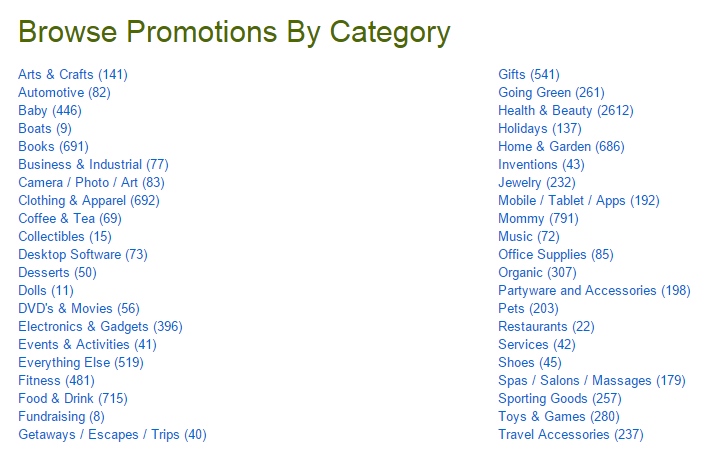 So for me, DVD and Movies, Mobile/Tablet/Apps, Toys and Games, Desktop Software, Electronics and Gadgets would be the best potential target fit for this site for example.  For my personal JustinGermino.com blog my topics are far more expanded there.
Now you click on your category, and here you will get the option to see the products and the requirements for each product.  Such as how many FB fans or followers are required, Twitter followers…etc.  If you meet the criteria you can click "Apply Write a Review for this Product" and you can even apply if you don't meet the criteria in case you have another network that may interest the advertiser.  Tasks to complete indicates how many actions and which types the opportunity requires.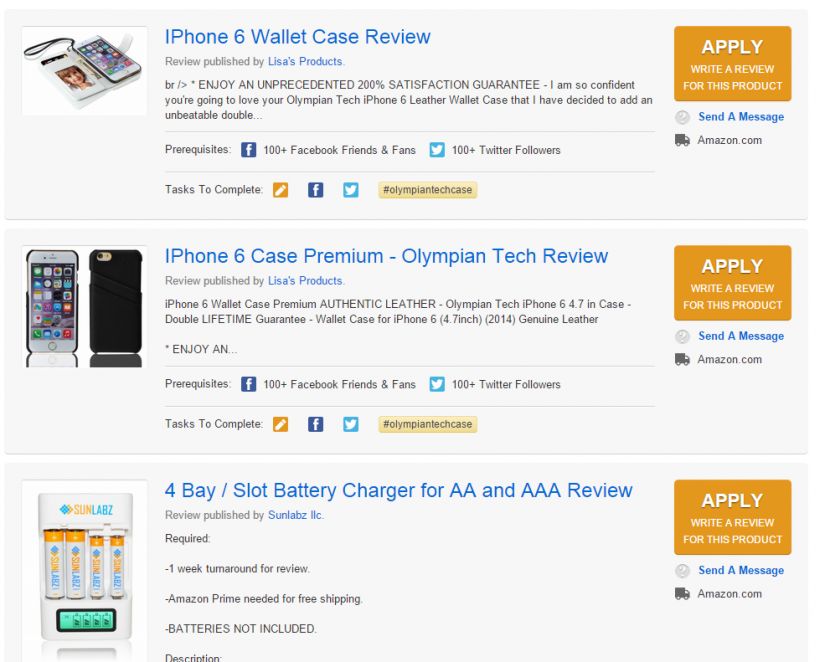 When you click on the button you get a full page with more details on the brand you will be working with and the opportunity that is available.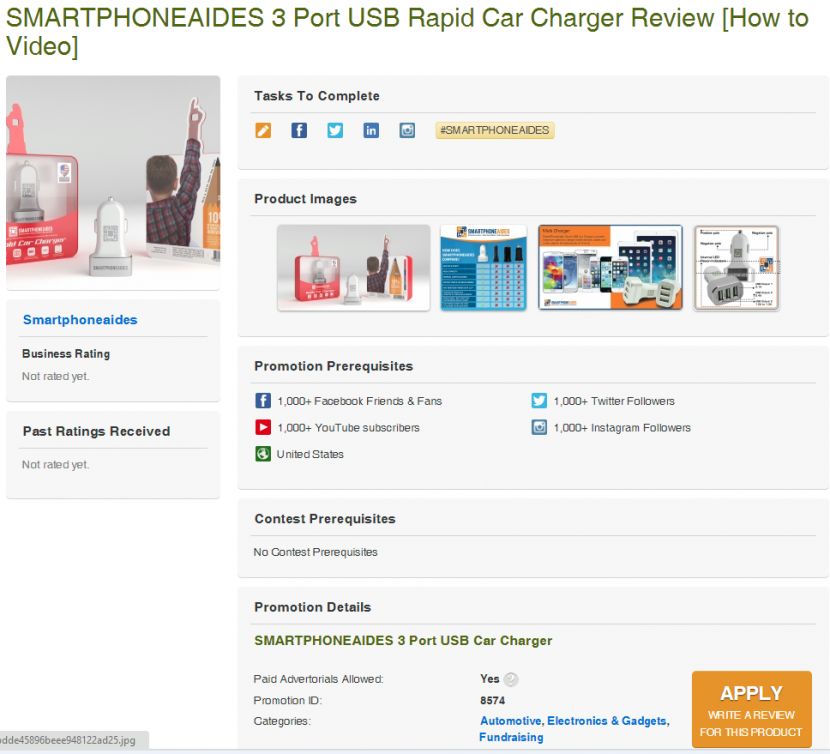 This allows you to know more details before you apply and again you will find a lot of new and unrecognized brands because they are looking for that extra awareness that existing brands may not need that level of marketing for.  The market has grown a lot in just a short month since I have been testing the service too so keep checking back I would say every few days or week for new brands in the marketplace.
Taking Opps in Tomoson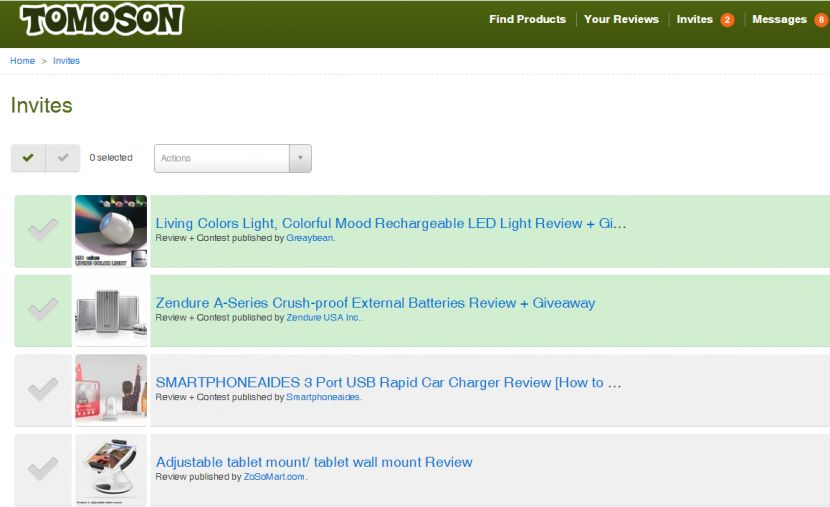 Now when you get approved for a brand you will see it go green and get notified, the system also lets you directly communicate with the brand and send them messages, and they can send you messages which is a really nice touch.  Most systems don't let you directly communicate with the brand you are working with, so I appreciate being able to ask questions and have open communication with the brand directly through the platform. For Social Media entries you simply enter and complete the actions inside the Tomoson platform (it will send the Tweet, Facebook post…etc from the system).  For Instagram it is a little bit of a pain because you often have to get a pictures, put it on your phone, upload to Instagram and remember to tag it with the proper campaign hashtag, then login to Instagram on PC and get the link of the pic, then post the URL so it can be validated.  It works but it is a bunch of steps.

YouTube is easy, you just publish the YouTube video URL, you will see both mandatory requirements and optional ones which don't have to be done, but I recommend doing them if you can and want to for extra reputation and experience.
For the blog post and the contest, you basically write the blog post based on the requirement set, usually this is a review or feature of the product.  The Tomoson system provides you with a code block that you have to put at the very beginning and very end of your content, so you simply paste this in the Text portion or HTML portion of your editor and then verify the URL.  The great thing about the system is there is no dofollow links ever, so the content is Google ToS compliant.  You do need to make sure you put a proper disclaimer about being send the product to review and if you were compensated, it won't validate your disclosure so you have to ensure you cover yourself if you are required to have disclosure.
Recommendations for Being Successful with Tomoson
Tomoson will let you list a price for doing these opportunities, but if you are a smaller blog and don't have a large following I would suggest setting a very low price or doing them for free, since in most cases you are being sent a product to review and another to giveaway you are already receiving some compensation and rewarding your readers, then as your site builds more following and you have some successful opps under your belt you can start setting a fair market price to compensate you for the level of time and effort you invest.  In reality a Tomoson opportunity takes more work than some other platforms I have worked on, this is because all the brands I work with require multiple actions across multiple networks and there is also the component of receiving a physical product to review.  The reward however is you get new stuff to try and test, and potentially giveaway and you can earn from your effort which helps cover your time and labor.  I have already received my first payment through PayPal from them and I have to tell you they were a pleasure to use and I am still contacting and working with brands.
My first opp was with a brand who was using the service for the first time as well!

I have been obsessed with computers, tech, gadgets and games since the early 1980's having grown up on the Commodore 64 and Amiga computers.
By day I work in the IT Security Industry and have been in IT for over 20 years. On my spare time I am a Vlogger, Blogger, Streamer, Gadget Reviewer, affiliate marketer, influencer and entertainer. I am also an avid movie fan, TV Show fan, Anime fan, video game fan and fan of trying anything and everything new.