When I first started to install the Torch web browser, I thought, Ok, here is going to be just another web browser. After all, to me they are all the same. They take you to the sites you want, and display the desired information. The download page can be found here.
The software installed without any bogus extra programs trying to insert them selves into your computing life, and even automatically copied all of my bookmarks as well. This was convenient, especially with the menu bar links being done as well. Yes you have to log into any sites needing a user name and password, but no big deal.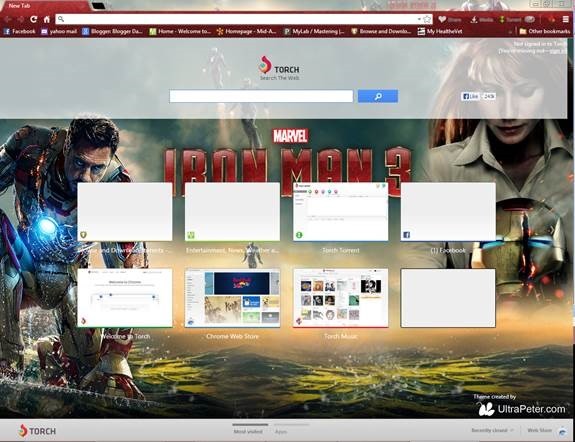 I noticed that the menu area was a bit different. The Homepage button is on the left of the address bar, and the bookmarks is on the far right of the book marks menu bar. It is labeled as "other Bookmarks".
This browser looks to be more social conscious than most. If you look at the address bar, and look to the right you can see a red heart. This allows you to share the page with face book or twitter. There is also a ghosted link on the left hand side that allows you to drag and drop something to the left side to share it to face book as well as a number of other sites as well.
Another feature I like was the ghosted link on the right that allows you to drag and drop search items. I got it to do a text search with no problems at all. It has a number of predefined links that allow for a number of different types of searches.
I also like the video download part of the program as well. I have a grandson who had to go to Alaska to be adopted by my Brother and we get videos of him through face book. I played a video, and at the top of the screen, a media link was blinking saying Video. I clicked it, and it downloaded the video fast. Took me a bit longer to figure out how to do it with another browser I usually use.
I tried the torrent download but it did not work for me. A link on the page showed the name of the browser, and asked me to re-download the browser again, but when I clicked on the torrent download link, nothing happened.
There is also a built in music link, and last but not least, a stack of 3 small lines on the far right side of the address bar that allows you to customize the program setting, look and actions.
All and all, I think that this is a pretty nice browser. With the exception of the one problem I had with the torrent downloads, I give the Torch web browser 2 thumbs up. It didn't take long to install and was ready to use without any big problems.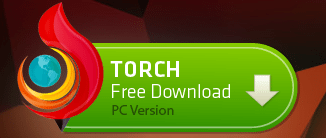 I have worked in and around many different types of computers. In the Navy, I used a magtape drive computer that was a step down from pen and paper. I later worked for a big computer company and after that, taught computer class's nation wide. I had the privilege of teaching 14,000 students in a 2 years period of time. Afterwards, I owned a small computer training and repair shop for a few years. I have owned C-64's, Pc's of various types, Amiga's, and even Mac's. I now have included the android to my collection. At any time, I have close to 15-20 computers or combinations of computers and game systems in the house. I look forward to more.