It's been an interesting time for Samsung. First, Samsung has helped skyrocket Android to a 61% market share, with 40% of these phones being from Samsung alone. And of course, there are the recent series of legal decisions being made in Korea and here in the US. It's time for them to make waves again. According to GSMArena, this week Samsung will announce a new Android powered digital camera.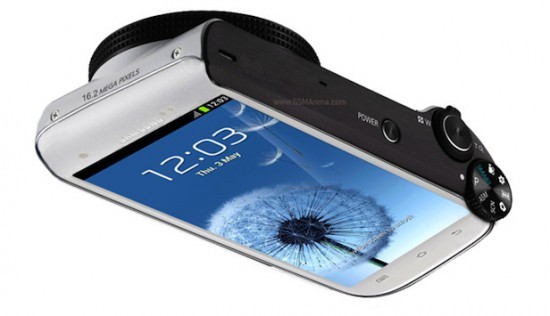 According to the rumors, the announcement will be made at IFA in Berlin. The camera is being described kind of like the Galaxy S III placed on the back of a point-and-shoot style camera, including the 4.8″ SuperAMOLED screen (that made me fall in love with the S III to begin with). As one would imagine, it is probably going to be thicker than an S III. The camera will also tote an impressive 16MP sensor, a pop out flash, and also have a 10x zoom.
No reports on the processor as of yet, but it will probably be running Android 4.0, Ice Cream Sandwich (ICS). This comes as no surprise as ICS seems to be one of the best and stable releases yet, from Android. There will be wifi and 3g versions available with two possible carriers in talks already. Chances are you will only see a data plan available for the camera, which makes sense. Imagine how odd it would be walking around with an actual camera at your ear all day…
As mentioned, this is all rumor still. This Friday, we will find out when IFA kicks off. What do you hope to hear confirmed after its official announcement? How do you feel about this next evolution in cameras, and how soon do you plan on buying one?