Intro
As a gamer, I want the latest and the greatest to fuel my PC and to outpace the other guy, for that competitive edge.  The next gen video card comes out, and we all want it but its best to know what you are getting.  I plan on helping you today with that, today I am reviewing the Sapphire NITRO+ Radeon RX Vega64 8GB HMB2 Limited Edition Video card.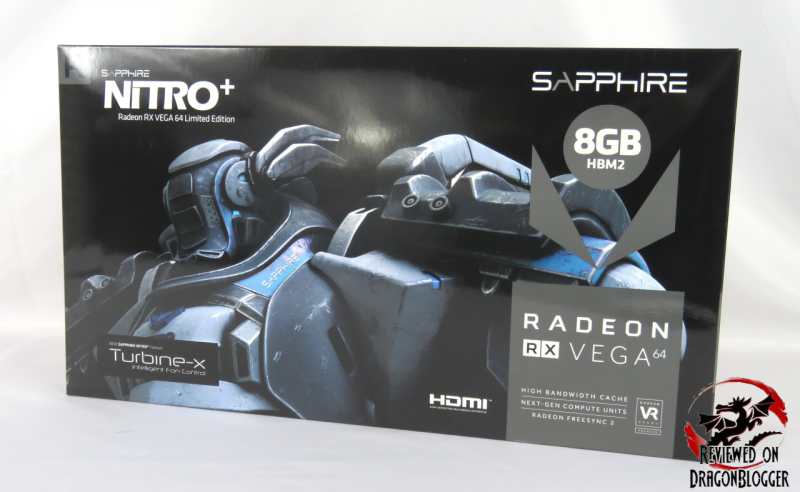 This currently is the ultimate video card in Sapphire's arsenal, so ultimate that this is a Limited-Edition card.  What makes it so Ultimate, let's check out the specifications and features.
Specifications and Features
Engine Clock: 1423Mhz
8GB GDDR5 2048-bit Memory Bus

945Mhz

1.9Gbps Effective Memory Frequency

stream Processors: 4096
4 Output Maximum

2 x HDMI 2.0b
2 x Display Port 1.4

Resolutions Supported
Supported API's:

OpenGL 4.5
OpenCL 2.0
DirectX 12
Shader Model 5.0
Vulkan API

Supported Features

FreeSync Technology
AMD Eyefinity
AMD Xconnect Ready
Dual BIOS
AMD Liquid VR Technology
NITRO Fan Check
NITRO Quick Connect System
NITRO Glow RGB LED
NITRO CoolTech(NCT)
Turbine-X
Fuse Protection
Precision Fan Control
DirectX 12 Optimized
HDR Ready
Frame Rate Target Control
Intelligent Fan Control III
Radeon Chill
Radeon Relive
Power Consumption: 65Watts
System Requirements

850-Watt Power Supply (Suggested)
Windows 10, 8.1, 8 or 7

Form Factor

Length: 12.20in
Width: 5.24in
Depth: 2.13in
Lot of stuff there, but before we go on, let's check out an unboxing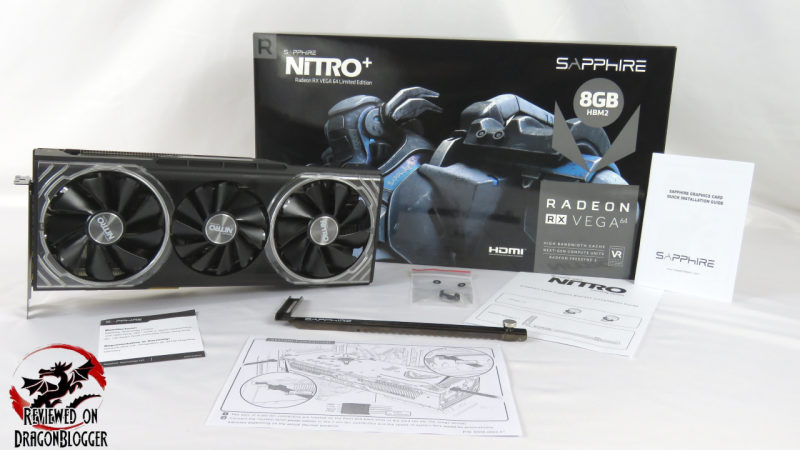 Leaving the card for last, I will start with the other pieces in the box.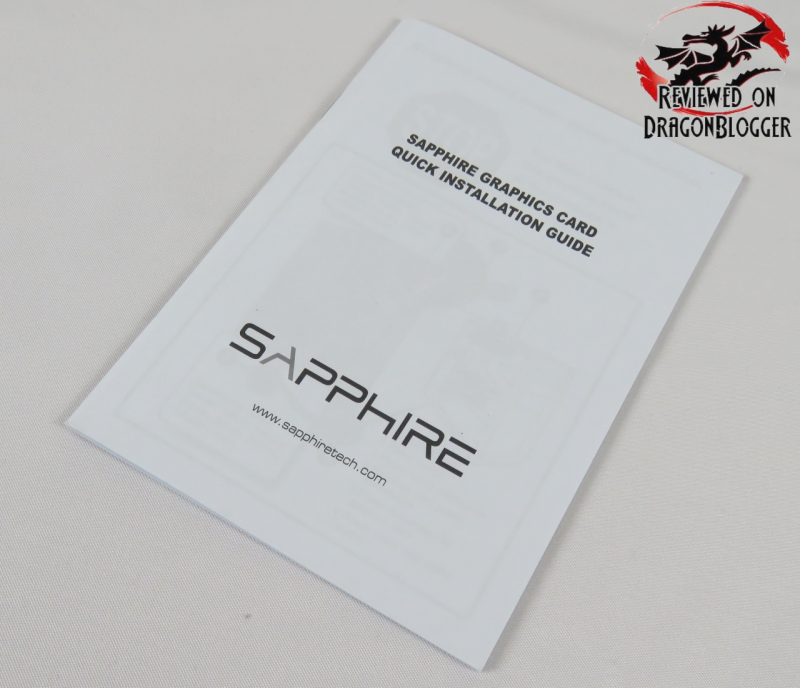 Included is a Quick Installation Guide, which might be useful, but a little later I show you how to install it into your system.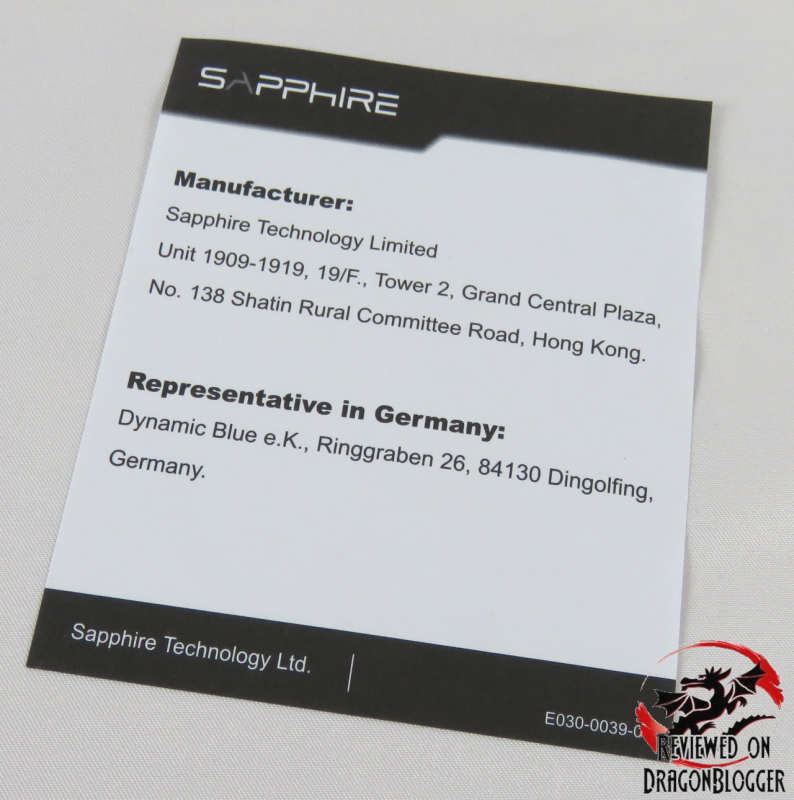 This little document states who made the card and their representative in Germany.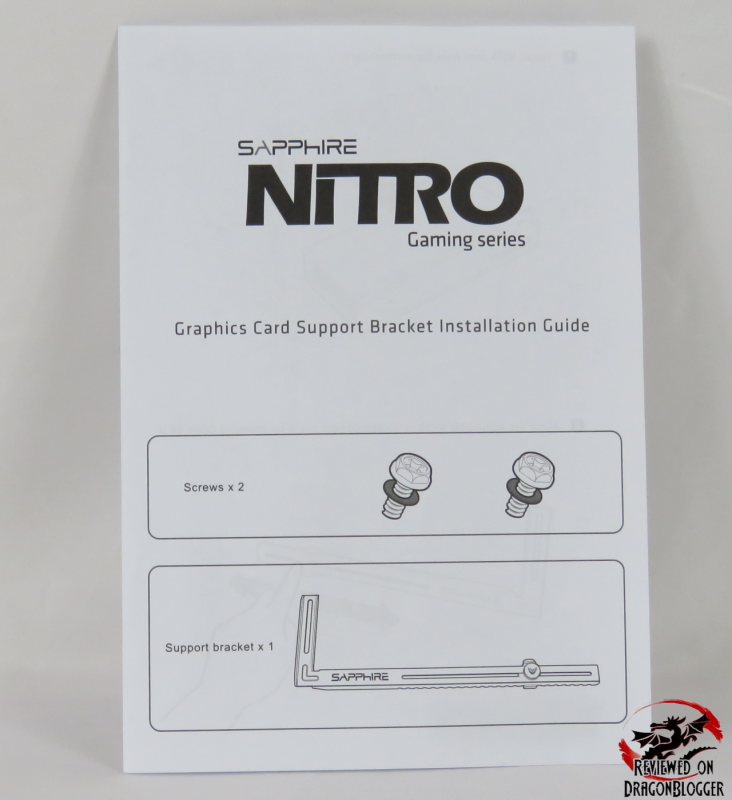 This document shows you how to install the Support bracket for the video card. Sapphire includes a graphics card support bracket with this card, a great addition.  I also go over how to install this in the video later in this review.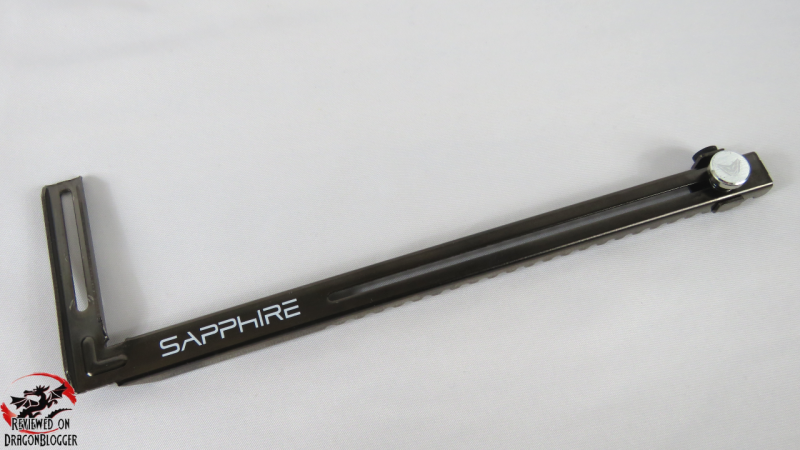 Here is the bracket that is included.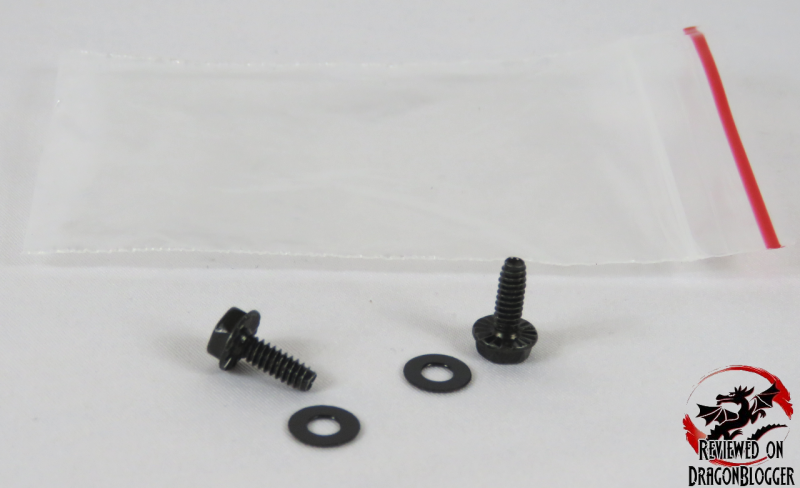 These are the screws that allow the bracket to be installed on the PCI slots to hold the card up.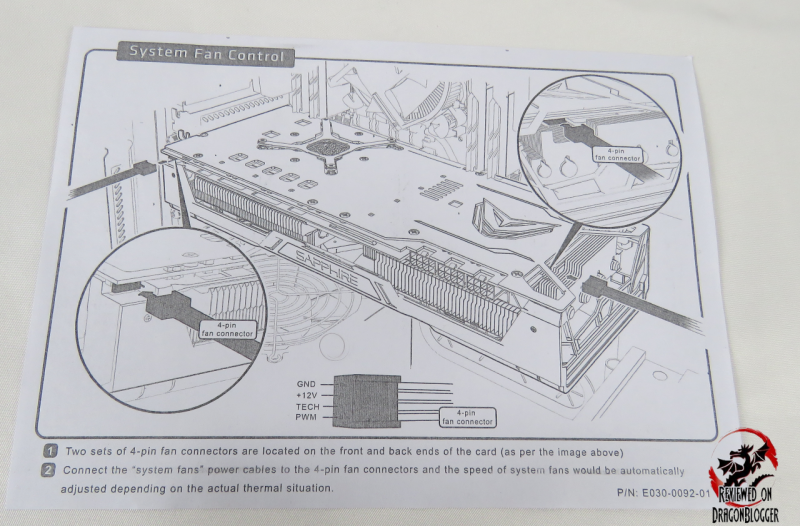 The card has a very unique feature that allows you to connect standard 4 pin PWM fans to the card to add additional cooling over the card.  We will go over this a bit later in the review.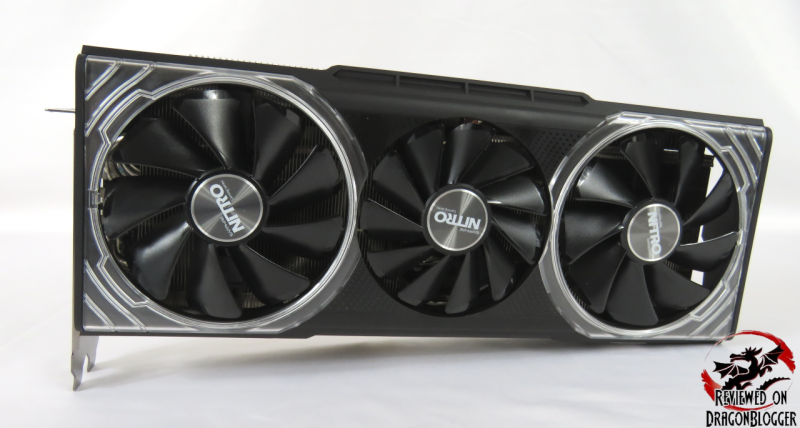 Now we have the card itself, it's a big card.  Let's take a closer look at this card on the next page.