Installing the Sapphire Radeon NITRO+ RX 470
As with all my video card and component reviews, I dedicate an entire section to installing that device and it won't be any different here.  For the advanced reader this might be a little too basic, but we all at one point did not know how to install a video card.  With this video I am trying to help those of you that may not know helping to build some confidence in PC assembly and also to help you save some money not having to pay someone else to do it.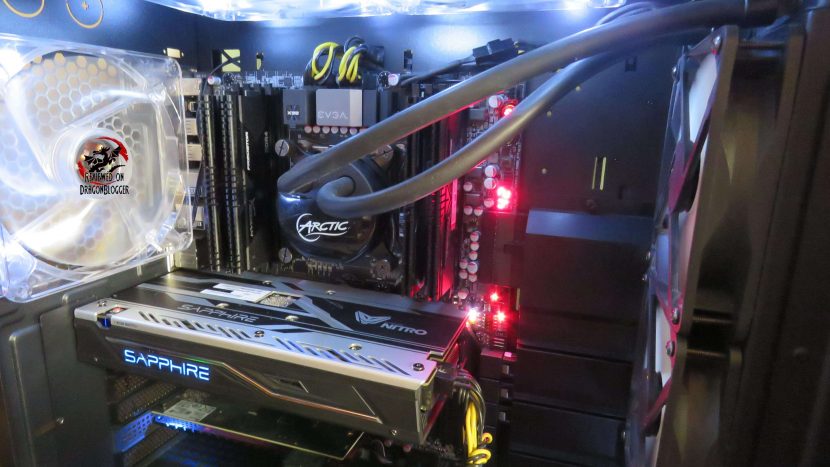 Here is a picture of how my system looks like after the card was installed, pretty simple process right?  This is inside of the Anidees AI Crystal, hard to show you with the side panel on because it is tinted a bit, and being that it is glass, it will cause a glare.
A small chapter, but now gives us a foundation for some benchmarks, so lets get to it.