Installing the Sapphire Radeon PULSE RX570 ITX 4GB
Every one of us at one point did not know how to install a video card and this chapter is to help you guys out.  Every one of us started as noobs, so don't worry.
In this video below, I will show you how to install the Sapphire Radeon Pulse RX570 ITX 4GB but really it will help you with just about any other video card as well.  Mind you , you may have to connect different PCIe connection or other things, but this will help you with the basics maybe even a little more.
Please remember to uninstall your older video drivers before installing this new card, or any newer card.  You can download the newer drivers for your newer video card, but don't install them until you have this newer card installed.  Even if you are upgrading from an older AMD to card to a newer AMD card, it is always recommended to have the latest and greatest video drivers.
Check out the video:
In that video, I show you how to remove an older video card and how to install a newer video card, in this case the Sapphire Radeon Pulse RX570 ITX 4GB.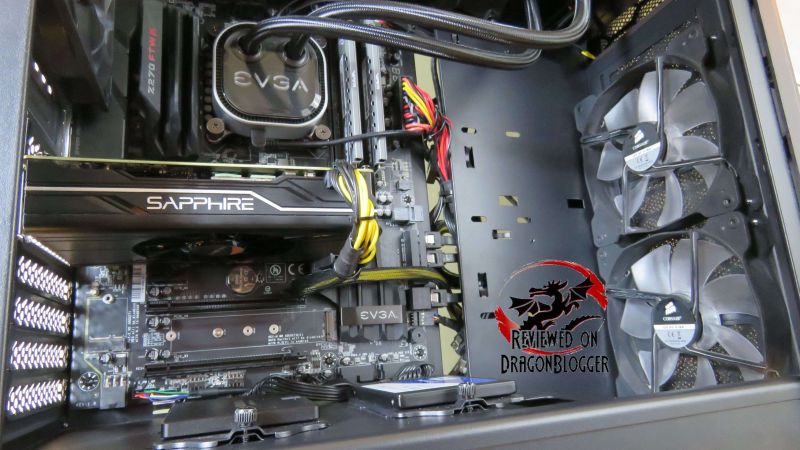 Here is the finished product, pretty simple wasn't it?
I installed the card in a full ATX case, but this card touts it compatibility for ITX cases.  What is ITX, it is a Small Form Factor case also known as SFF and this card is meant for that.  Small Form Factor (SFF) cases support smaller motherboards and video cards so that you can have a mini power house without taking too much space.  A case for example is the Cougar QBX case, you can find it by clicking here: CLICK HERE.  This also means the card may not be as powerful as its NITRO 570 counterpart, but we will get into that a little later.
Now that the card is in, go ahead and install the latest drivers.
Now that everything is installed and configured, let's go ahead and check out the performance.
I have spent many years in the PC boutique name space as Product Development Engineer for Alienware and later Dell through Alienware's acquisition and finally Velocity Micro. During these years I spent my time developing new configurations, products and technologies with companies such as AMD, Asus, Intel, Microsoft, NVIDIA and more. The Arts, Gaming, New & Old technologies drive my interests and passion. Now as my day job, I am an IT Manager but doing reviews on my time and my dime.