Disclaimer: This was a sponsored post, commissioned by ZenniOptical.com. I was compensated to learn about the company, prescription glasses and share my thoughts and opinions. The words and opinions are mine and mine alone.
---
In the article on Eric's Review of Zenni Optical on The Examiner, Eric points out how in these tough economic times people just cannot afford to pay hundreds of dollars for frames and prescription lenses for glasses. Prescription glasses are not a luxury and when your eyes need lenses to help improve clarity and focus you have to have a pair or two to make sure you can see clearly.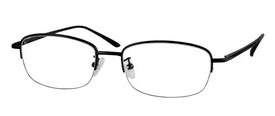 Zenni Optical boasts about having the Lowest Price Progressive Glasses and you could get full prescription glasses for less than $40 dollars in many cases. They don't carry designer frames but you get to customize your lenses if you have a little extra to spend (like adding anti-glare, transition lenses or tinting).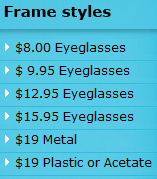 When you visit the site you are greeted with various price options and frame styles on the left hand of the screen. You can navigate around the frames to find the price range you are looking for or the style you are looking for before you start customizing what types of lenses you want with your frames.
If you need an extra pair of glasses, or its time to update your prescription, I encourage readers to see if they can save money by pricing out glasses on Zenni Optical. Even if it saves you $40 or $50, it is worth the visit.
-Dragon Blogger