Google's Picasa Web is a great place to store both public and private images and photos that you take and one of the additional benefits is you can delegate and specifically set certain web albums (folders) to allow for other contributors to manage and add to them.
It is very easy and simple to setup and configure your web folders so you can allow other people to contribute to them.
Just log into your PicasaWeb
Create a new web album (or edit your existing web album)

Then checkmark "Let People I Share With Contribute Photos"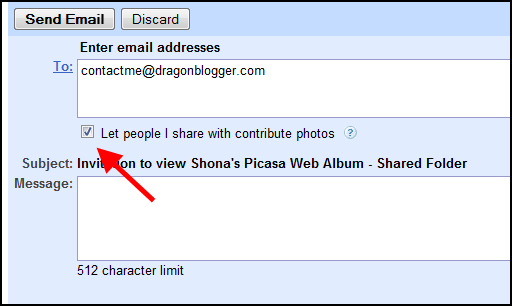 Type in the email addresses of the people you want to grant access to your PicasaWeb Album
You now have opened up this web album for others to contribute and share photo's.  The only caveat is people need to have a registered GMAIL account, in order to use or contribute to PICASA Web albums.
-Dragon Blogger