In today's e-commerce marketplace, you won't find too many online shops without an on-site search engine. If you're running a Magento storefront, you'll find lots of Magento search extensions to add that capability to your shop. You'll also find a lot of them that don't work – at least in terms of what they ought to do for your site. Let's break down why they don't do what they should do.
What should a website search engine do?
To be perfectly fair, let me start by saying that many e-commerce site owners don't expect much from a   search extension. If it helps people locate the pages they're looking for, that's all they really want. The thing is, this aspect of your site navigation is a powerful tool that can be utilized for much more. Given the competition you're facing in the Internet marketplace, you really should be using something that leverages all the hidden power of a search. 
I'll clarify that a bit. If you just want your users to enter a few words and sift through results to possibly find what they want, any old extension will probably do. If you want something that makes the search process easier for your visitors and helps convert them into buyers, that's something entirely different. Did you know that your site search can also collect data and help you analyze it to improve your merchandising? With the right Magento advanced search extension, it can do that and more.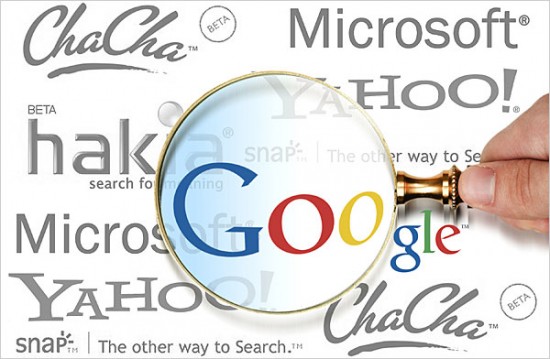 Intuitive Searching
Have you visited big-name online stores and noticed how their search engines perform? One of the first things you'll notice is a list of suggestions that updates as you type in the search box. You may also see results start to appear right away, based on those suggestions. Those features are there because they get people to the products they're looking for quickly. That convenience can increase your conversion rate.
You may also see a thumbnail image beside each suggestion. That's because those images give people a visual clue that's interpreted faster than the text description. The debate about visual orientation in consumers is ongoing, but when it comes to making things easier to find, there's no question.
User-Customized Search Filters
With a standard Magento search, you'll get a nice list of results you can scan through item by item, page by page, until you find the relevant products. If you want to narrow the selection down, you'll need to type in your search phrase again, with a narrower focus. Some extensions will let you search the current selection with additional criteria.
A high-end Magento search extension will generate a list of options you can select eliminate non-relevant results, based on colors, sizes, categories, brand names, or other pertinent criteria. This feature lets shoppers locate only the kind of items they're interested in with a few simple clicks.
Cloud-Based Operation
While we're on the subject of speed, it's important to note that the more robust your Magento search is, the more processor time it uses. This can cause lagging, hanging and with some e-commerce hosting companies, it can even cost you extra money. Thanks to the Cloud, applications like this can be designed to share the complex operations, resulting in a faster experience for the end user and fewer headaches for site owners. 
Product Placement Optimization
In order to perform smart front-end search operations, your advanced Magento search extension will need to collect data. That data can be used for many more functions. One of those functions is to help you determine which products are placed higher in search results, based on the input from your visitors.  This lets you put the most popular products in front of shoppers sooner, further increasing the chances of a sale.
Personalized Search Experience
Your search data can be used along with the historical information of a current visit to customize the search experience on the fly. To put it another way, a smart search extension can learn as your customers navigate your site and offer suggestions and product placement based on their preferences. It can also utilize information like a visitor's geographical location to determine the best-suited results.
Analytical Information
Your on-site search engine should work for you in ways that your customer doesn't see, too. With all that data at hand, it should be capable of performing analytics to help you see what's working and what isn't. What products are NOT being found? What categories aren't being selected in searches? Which colors are the most popular for a given product? With an advanced Magento search extension, you should be able to answer those and any similar questions quickly and easily. 
With analytics, your search engine becomes a tool for managing just about every aspect of your Magento store. You can use all that information to help you determine what to promote, what "hot" items you should be stocking and even how to tweak your search engine settings. 
The GOOD News
Now that I've told you just a handful of the things your website search should be doing for you, it's time to tell you that there's a solution for Magento stores that delivers all of the above, plus a whole host of other features that there's no room to mention here. 
Magento Search from Instant Search +, is the most advanced Magento search available and it's ready to increase your conversion rate from day one. It installs easily, with a 2-minute average setup time, and requires just a few minutes to sync with your catalog. 
If you're wondering how something this powerful can be so easy to set up, it's simple. This extension is 100% CSS and Javascript-driven. That means there's no need to modify your core Magento programming. It just quietly and seamlessly integrates with your existing store, and everything works just like before. Except, of course, for the addition of an awesome new experience for your potential customers and a great set of tools for you.
Over 10,000 Magento Store Owners Can't be Wrong
Now that you understand the difference between a site search engine and one that actually works for you, stop wasting the efforts of yourself and your visitors. Get Magento Search today and start watching your shoppers become buyers.