SnapCuts.com is an amazing new site, which enables you to create short video messages for FREE on thousands of topics using the video clips available in the public domain. SnapCuts can be accessed through your PC, mobile/tablet PC or any other device which has internet access and web browsing capabilities.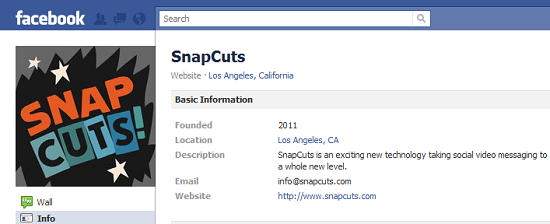 SnapCuts.com uses a publicly shared database of short video clips, which are tagged and categorized for easy access and you can integrate those videos, add custom text messages and thus create a personalized video message for your friends in just a couple of minutes!
All you need to do is search/browse for the desired clips, add them to the storyline, add a text message if you wish and then download the message to your computer/mobile. This video can be shared via Email, Twitter, Facebook, Youtube or sent as an MMS using your mobile phone!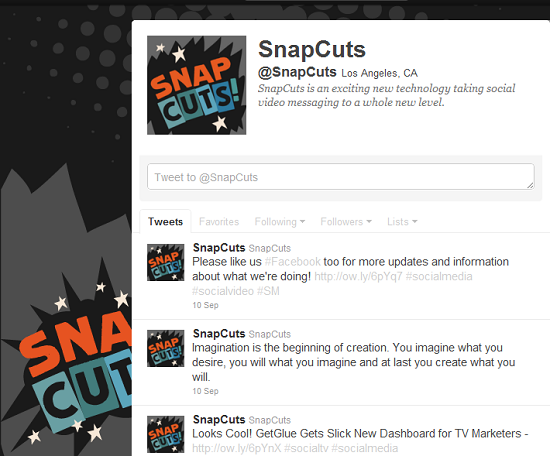 I absolutely love the short video message creation service! You should definitely try it out : http://www.snapcuts.com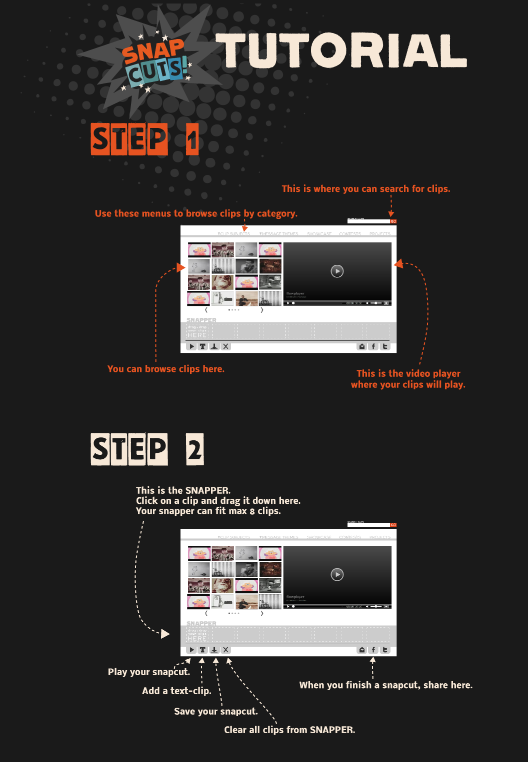 Currently in the beta stage, SnapCuts.com has detailed tutorials for new members, which make the easy process even easier to grasp. Stay connected with the SnapCuts team via Youtube, Facebook and Twitter for the latest updates!