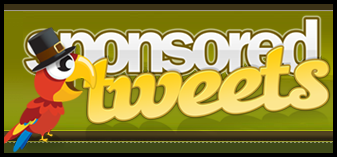 Today Ted Murphy from IZEA announced the SponsoredTweets 1.4 updates which focus on reducing tweet "duplication" which Twitter is trying to cut back on.    Advertisers will no longer have pre-written "tweets" for you to accept and just "tweet" on their behalf, in addition the ClickWatch which used to tweet your message up to 2 additional times if it was poor performing now notifies you and you must write a 2nd tweet manually for your sponsor.
This combined with an update to allow for personalized referrer landing page pictures makes this one of the best updates for SponsoredTweets so far.  This reduces the amount of duplicate sponsored tweet messages which can clutter up the twitter system and appear more like spam and this is a great directional move for SponsoredTweets in my opinion.
If you haven't started using SponsoredTweets yet, I encourage it as you could be making some decent money from your twitter profile.  It doesn't matter if you have 100 followers or 100,000 followers, you can make some money with your twitter profile and you get to pick and advertise only the products you are interested or enjoy promoting.  You have full control over what you promote and there are never any spam or auto-tweets.
-Dragon Blogger