While Stick RPG proved to be incredibly popular, its sequel Stick RPG 2 has gone on to become one of the most played online games. Stick RPG 2 is a 2D game where you have a paper-thin character and paper-thin citizens who all live in a city called 'Paper Thin.'
As soon as you hit play, you're thrown in at the deep end. You find yourself in a bizarre and unfamiliar 2D world with no money, no job, and no home. You must work, eat, drink, sleep, study, fight and more to build your net worth and stats. Survive this strange world by improving your knowledge and solving mysteries.
Compared to the first version, number two has many obvious feature differences. With Stick RPG 2, you get more jobs, more dimensions and more buildings to interact with, making it all the more fun. Let's explore what makes this game such a hit.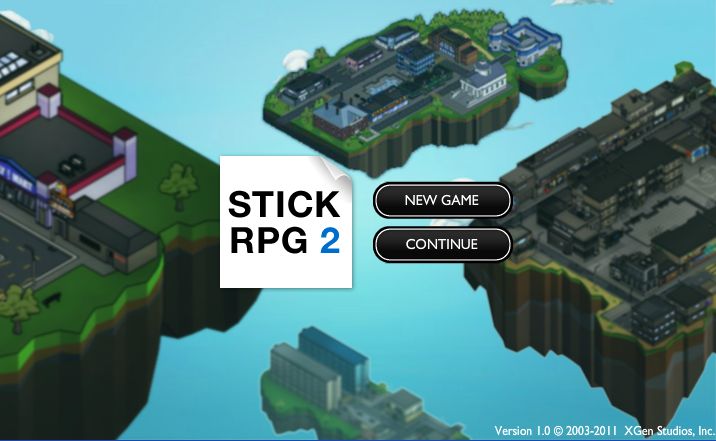 Gameplay
The game begins with an identification card. Next to the name of the passenger, you write your name or a random one. You then need to tick the box of the special ability that you want. The special ability choices are quite fun; you get options such as beefcake, warped mind, too cool for school and more. Depending on which ability you choose, you get a different description describing bonuses or minuses that you can receive from choosing that option.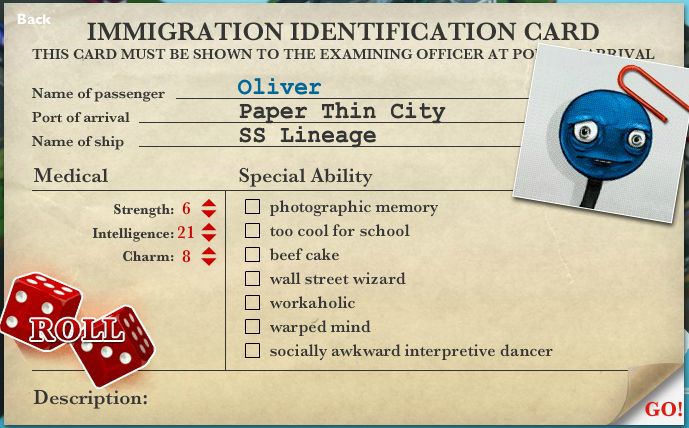 Once you've filled in the ID card, press 'Go' and you'll get introduced to the story of your character. That's when your character gets thrown into a 2D realm where you play as your stickman character. You're able to walk around the city and interact with the other citizens. Find 2D artifacts to solve mysteries; these will help you to find your way home.
How To Get Around
The game has basic controls that anyone can pick up:
Use the arrow keys to move your character.
Use the mouse to navigate.
Use the left mouse button to interact with citizens.
Use the spacebar to punch in the boxing arena.
Why Is The Game So Popular?
You start with nothing, and you need to build your reputation and career as you go. You are in control of the life of this character – you get to do with it as you will, be that working as a barista, becoming a hacker or another career path. This version of the game is a little bit more complicated than its previous version. There's a giant 2-dimensional map that makes it easy to get lost and late for work.
Due to there being so many more features in this version compared to its original, there's much more to discover in this game. Your character can take part in many activities, there are more ways to gain strength and intelligence, you can work a full-time job, apply for part time jobs, participate in boxing and you can even date the most beautiful girl in the game.
Stick RPG 2 has become one of the most trending free online games, and it's easy to see why. Its simplicity, unique gameplay, and engaging graphics create a fun, interactive and addictive game. Online gamers loved the original Stick RPG, so it's not shocking to see that it's upgraded version with many extra features in even more popular!