We are influencers and brand affiliates.  This post contains affiliate links, most which go to Amazon and are Geo-Affiliate links to nearest Amazon store.
The Tagital 10 inch Android tablet showed up on my door within the past few weeks for me to play with and review. Now when I got this I planed on running this threw it  paces for a few weeks before I could give an honest review of it's performance and battery life. At first I had my suspicions this would be some small screen tablet, but boy was I shocked and the 10 inch screen seems large . This is a great touch for most who hate the tablet screen that is so small you cant play a movie or read a text clearly without zooming it in.  (Take that you 7″ tablets)
Now I opened the shipping container  to find a tablet box with just a picture of the tablet no name nothing which isn't that uncommon practice now days, I would have expected a brand name.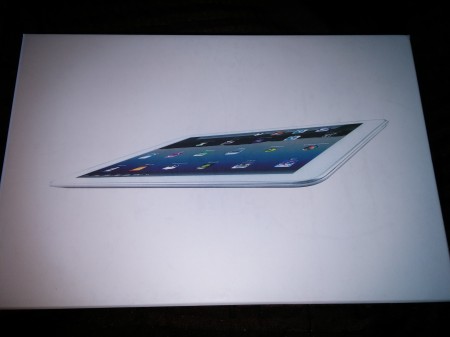 I open the box to reveal a nice sized tablet with a power code , USB cored, and short instruction book. No big thrills in or on the box. Hey who needs that when you got  your self a new piece of electronics to play with.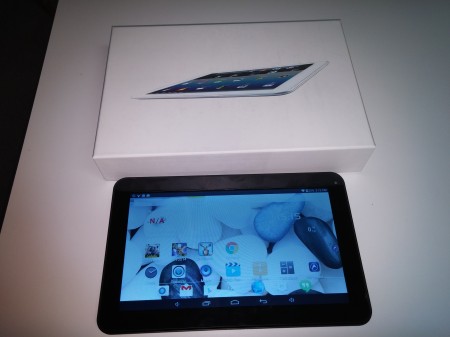 So I go and turn this on and the tablet starts right up but one issue was that it won't connect to the internet no matter what I tried.  At this point the review was toast, but I contacted the company and they sent me a new replacement unit figuring the refurbished review unit must have been defective and I send apparent broken unit back. It was just a plane mess up in when it was built apparently, but they are always willing to replace damaged or defective tablets if you should receive one.
Hey any company can have this issue so no big deal with me as long as they would be willing to replace something that had a defect. What I did pay attention to was their great customer care. That is a big plus these days to get someone who cares about there work and pride in product as they did.
WATCH MY UNBOXING AND REVIEW HERE !
Now I got my new one in the mail turn it on and no issue whatsoever from this one. I go and  download Google Chrome and Firefox to test the Internet speed and use. This tablet passed with flying colors and there is a quick response time for  this tablet.
Now don't get me wrong here this isn't no high dime tablet that cost you a lot of cash so it does have it limit's as you would suspect. One being that it has 1024×600 screen resolution which is a little low for a 10″ tablet but at the price point and that you get a 16GB NAND Flash tablet not an 8GB one it was something that was easier to overlook.  Let's get down to the part I loved the most and that was adding games and playing them. I went and added Deer Hunter first.
Asphalt 8: Airborne and a few others. I played for days when I should have been doing other stuff. Now if you cant tell by that last part it mean it passed with colors on games, and had nice response times with no issues around game lag. That is a big plus and it kept up with and surpassed my daughters $140 tablet which was nearly twice as much. The white back on it is nice and clean look . The small border on the screen is nice to for a tablet. You have a great amount of options in software that is built in. Some of the options that are included are Bluetooth, Dual Camera, Play Store Pre-installed, 3D Game Supported.( I did not get to test the 3D game supported yet.) It has another upside and that is watching Netflix on it which also has no lag and it let me get through two whole movies with the battery on a single charge.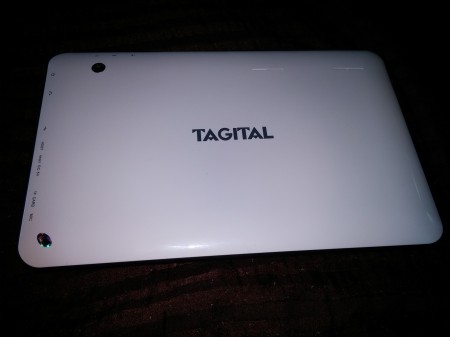 Technical Details
Screen Size
10.1 inches
Hard Drive
16 GB
Wireless Type
802.11bgn
Brand Name
Tagital
Item model number
T10
Item Weight
1.2 pounds
Item Dimensions L x W x H
10.60 x 0.40 x 6.70 inches
Computer Memory Type
DDR3 SDRAM
Power Source
AC
Voltage
5 volts
There are some downsides of this tablet which I will speak about frankly. The camera is grainy and dark to use.  When using Skype to chat with family they complained it was hard to see me. I agree with what they say and the battery life  is not bad but not great either, but again this tablet cost offsets the lack of a better battery.
If just surfing the web you get a good 4 hours or so straight use and yes I used it for that long of  periods to see. If your gaming you get much less then that  you get two hours  which is a draw back for kids but it is like that on other tablets also that they use so I won't say this tablet had worse battery life than other tablets I have used.
For the price $89.99 you can't go wrong with this though from my experience. This is a great beginner tablet or just for someone who doesn't want to spend a large amount of money on one. I like this tablet even with it drawbacks but like I said before, everything you buy in the market has a draw back or two. I give this a solid 4 and half start rating for the price range it is in. If your in the market why not take a look at this and try it out. (Now I didn't get to test the Bluetooth option out on this tablet so cant speak of that option yet.)
I believe  as I get to used this more and more I will like more options that are in this tablet as you may enjoy them also.  Meanwhile if you have any questions about the Tagital T10 feel free to ask them and I will do my best to answer.
Disclaimer: Tagital sent us a T10 Android tablet to review.  All opinions are 100% mine and mine alone.
We are influencers and brand affiliates.  This post contains affiliate links, most which go to Amazon and are Geo-Affiliate links to nearest Amazon store.
Hi everyone I'm James Braga. I was born in Oregon and moved to New Hampshire a few years back. I love most things that have to do with video games and electronics, It doesn't matter if it for a car or a house, if it has electricity in it i will love it . I'm also in school for Information Systems Technology.