Gaming has evolved rapidly over the years, from dropping coins into the old school arcade machines of Pac-Man and Donkey Kong, to the PlayStation and portable consoles like the Gameboy and PS Vita. Nowadays it just takes a tablet and a few quid to get the latest and most talked about games on your device, and even though it is still early in 2014, a few cracking titles have already been released and have gamers losing sensation in their fingers due to constant tapping on their screens.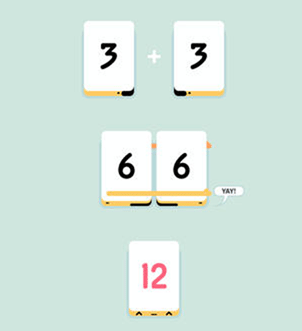 Threes!

For those of you who prefer to use the puzzle solving function of their brain, best to pick up "Threes!" A game where you find yourself merging tiles into multiples of three, it requires both strategy and wits to ensure your board does not fill up and equal game over.
In a time when gamers want something quick and entertaining to take their mind off of things, "Threes!" surely hits the spot. A lot more thought provoking than some of the other games out there, this will definitely be giving your brain some much needed exercise, as well as knock off those few minutes waiting at the bus stop.
Apple Store: https://itunes.apple.com/gb/app/threes!/id779157948?mt=8

Final Fantasy VI


Old school RPG (role playing game) players will be frothing at the bits to download one of the best games in the Final Fantasy series, if not one of the greatest RPGs of all time. Debuting in 1994, and being remade in 2006, this version has the updates from the latest remake with the graphics and control system being overhauled for mobile devices.
So grab your thirst for XP and menu-based fighting across an unnamed world in the style of steampunk, meeting colourful characters, and become enthralled in an amazing storyline that will make you realise why this has been deemed a top ten on gamer's all-time greatest games list so many times.
Apple Store: https://itunes.apple.com/gb/app/final-fantasy-vi/id719401490?mt=8
Google Play: https://play.google.com/store/apps/details?id=com.square_enix.android_googleplay.FFVI&hl=en
Farm Heroes Saga


The company that bought us Candy Crush Saga, King, decided to put a spin on their franchise and created "Farm Heroes Saga".  Not necessarily the best game of 2014, but it is certainly striking a chord in some gamer's hearts. Although some deem it another money making racket, it is still a good time waster, matching up the "Cropsies" instead of sweets this time, to create chain reactions, and challenging friends adds an extra spin on the gameplay. Players tired of waiting for their lives to replenish in Candy Crush can spend some time on the farm to become the next farm hero.
Apple Store: https://itunes.apple.com/gb/app/farm-heroes-saga/id608206510?mt=8
Google Play: https://play.google.com/store/apps/details?id=com.king.farmheroessaga&hl=en

Star Wars: Tiny Death Star


Fans of Tiny Tower and Star Wars fans have something to rejoice about, as "Star Wars: Tiny Death Star" is a mix of both franchises (think back to "Angry Birds: Star Wars"). Tiny Tower has had an immense following, and with the team joining with one of the greatest franchises known worldwide, this game was always going to be a hit among fans and fan boys alike.
Build up the Death Star with your minions, and put them to work. The game is very similar to Tiny Towers, with a few changes (some welcomed) and works well in a galaxy far, far away. A great time waster, and always great to come back to if you haven't played for a couple of days as stocks will be replenished, and minions will be ready to do your bidding.
Apple Store: https://itunes.apple.com/gb/app/star-wars-tiny-death-star/id663576850?mt=8
Google Play: https://play.google.com/store/apps/details?id=com.lucasarts.tinydeathstar_goo&hl=en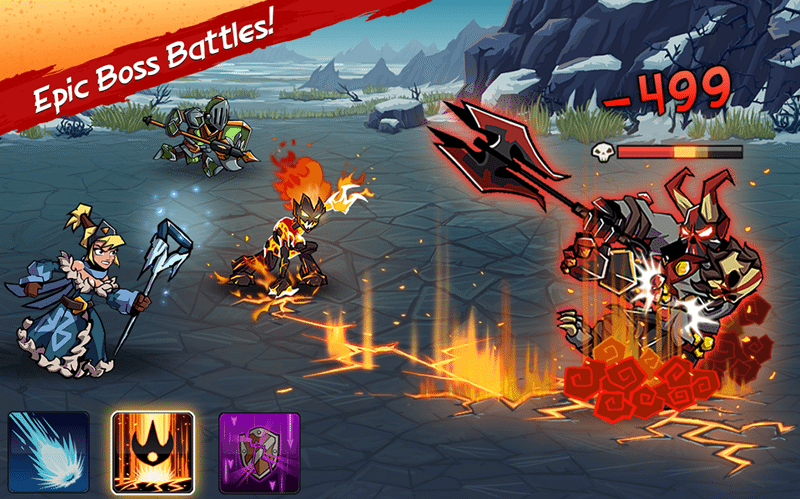 HonorBound
Fans of fantasy will be pleased to get their hands on the free to play "HonorBound" which combines what seems like all the classic make ups of a great RPG.
Heroes set out to battle monsters and other players on an epic adventure with many twists and turns to keep you coming back for more. Great graphics, and even better sound provided by Bobby Tahouri (famous for his music in the Game of Thrones TV series) make this a well-rounded affair that has many people playing and rating it highly.

Apple Store: https://itunes.apple.com/gb/app/honorbound/id704781559?mt=8
Google Play: https://play.google.com/store/apps/details?id=com.juiceboxgames.honorbound&hl=en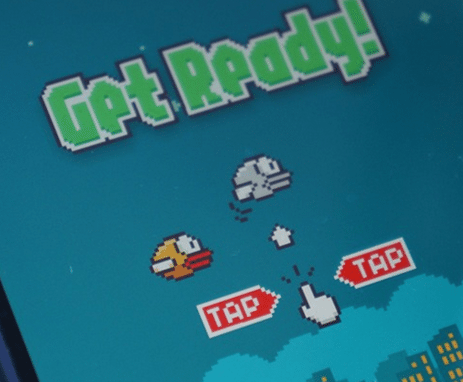 Honorable mention: Flappy bird
The game that everyone is talking about in 2014 has been Flappy Bird, that saw everyone trying to get their little yellow bird to flap through the Mario-esque styled pipes to get a new high score. Apparently a fairly simple feat, but not so much when actually attempting it. Sadly the developer could not deal with what the game was doing to his life, and pulled it from the app stores. There are a few bright sparks who did download the game before it was removed, so feel free to grab a ridiculously overpriced phone with it pre-installed on eBay.
Just be wary though, as devices such as iPads and other tablets are susceptible to attacks from malware and viruses, so it never hurts to stay protected even when you are mobile. So keep those fingers tapping, and good luck with those high scores.
About the Author
Sam Wright a business and technology journalist based in Norwich, Norfolk.
This is the Dragon Blogger Guest Bloggers account for author's who want to submit articles and only have credit in the post instead of having to manage their own WordPress profile.